---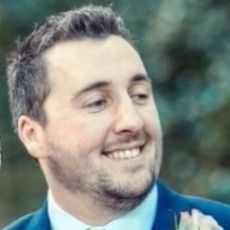 Hi, I'm Jonny, your Regional Manager.
Welcome to your country's information page. Here, you'll find relevant information for your country to help you make an application to one of our degree programmes, including entry requirements, Ulster University's events near you and even contact information for our local representatives in your country. I'm here to help you with any questions you may have about studying at Ulster University. Why not check if we're visiting your country soon for an event, or feel free to contact me via the channels below.
What our students from United States of America say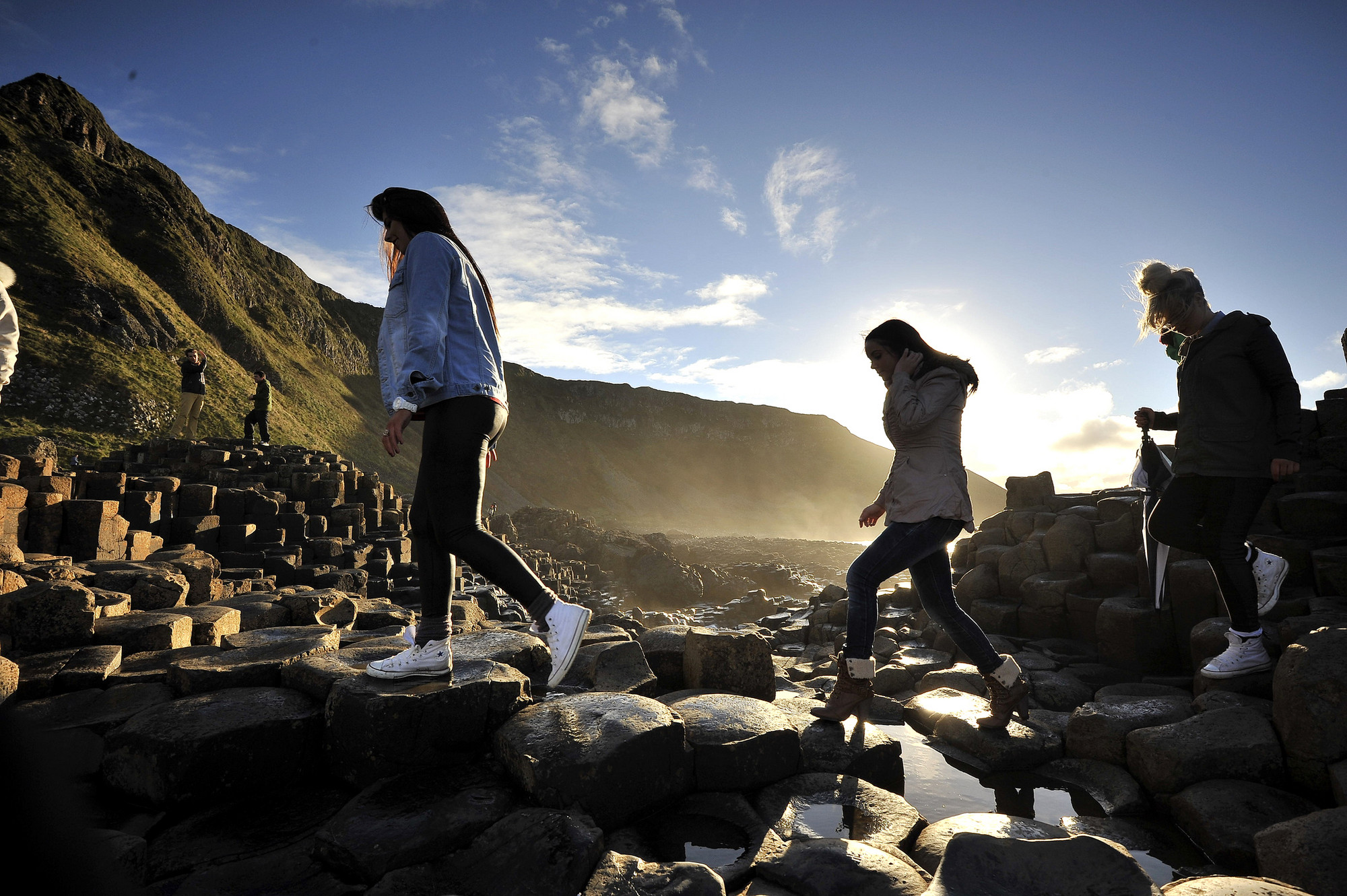 Rebecca Farrell - International exchange student
One of the great qualities that Ireland has is that it is small. This makes travelling easy and affordable. I am able to see and experience new places on just a weekend trip. This also applies to travelling to mainland UK and other European countries. Airfare to travel to these amazing places is very affordable.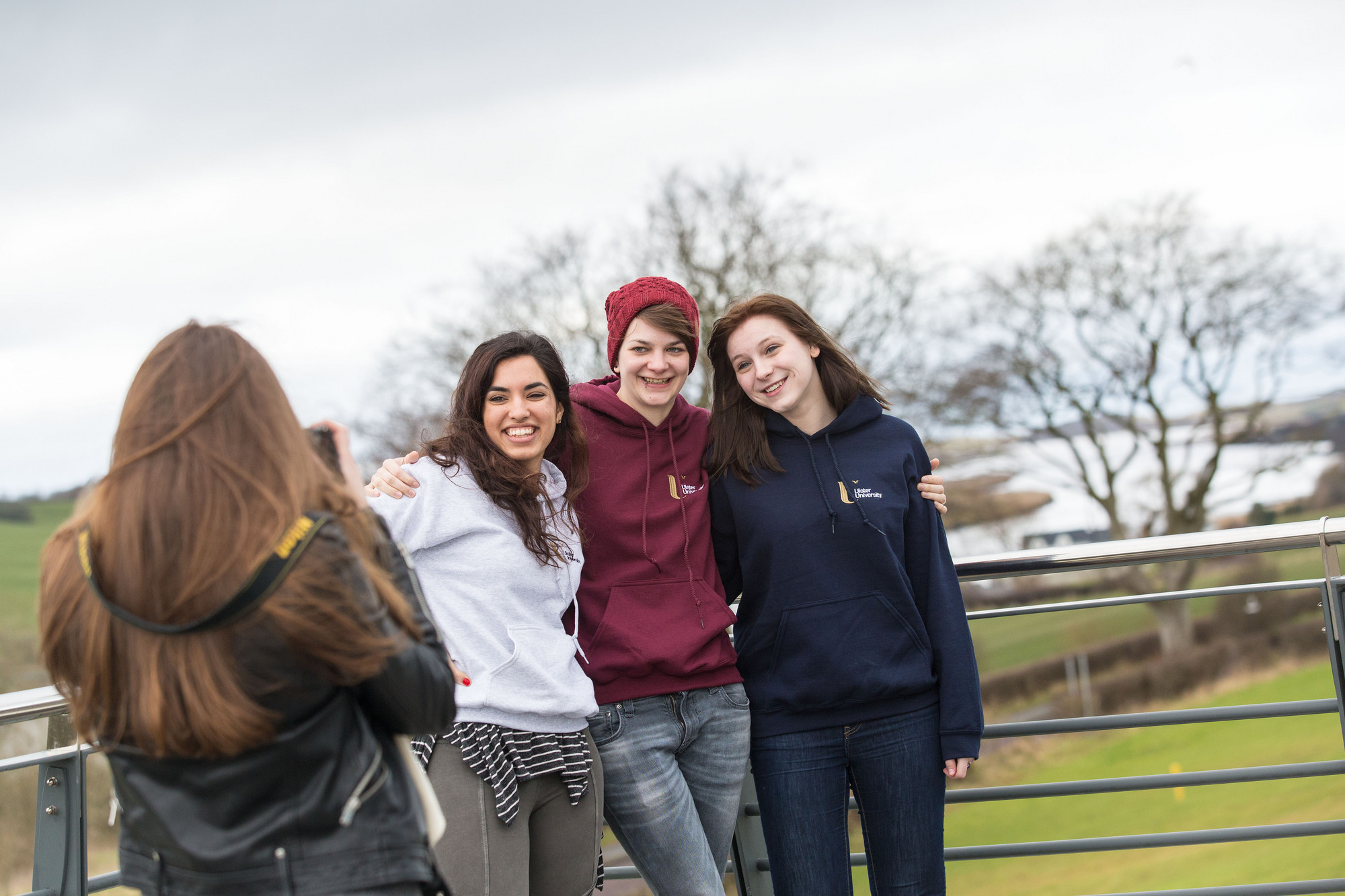 Emily Fontenot - International exchange student
Coleraine campus is minutes away from the vacation towns of Portrush and Portstewart and less than two hours from Belfast. Ulster University is truly a gem!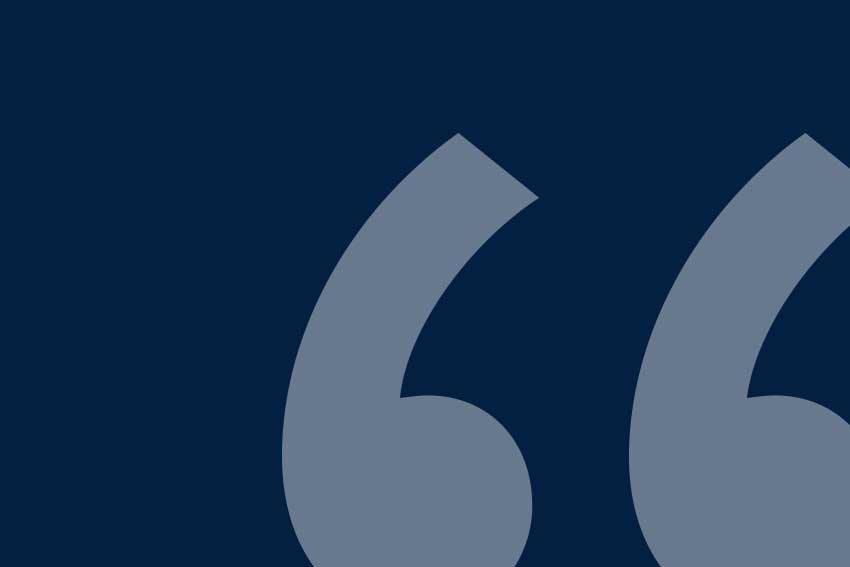 Andrew Ulasich - MSc Peace and Conflict Studies
I chose to study at Ulster University to learn from those working to build peace in their society. The course brought together academics and practitioners from all around the world which was invaluable.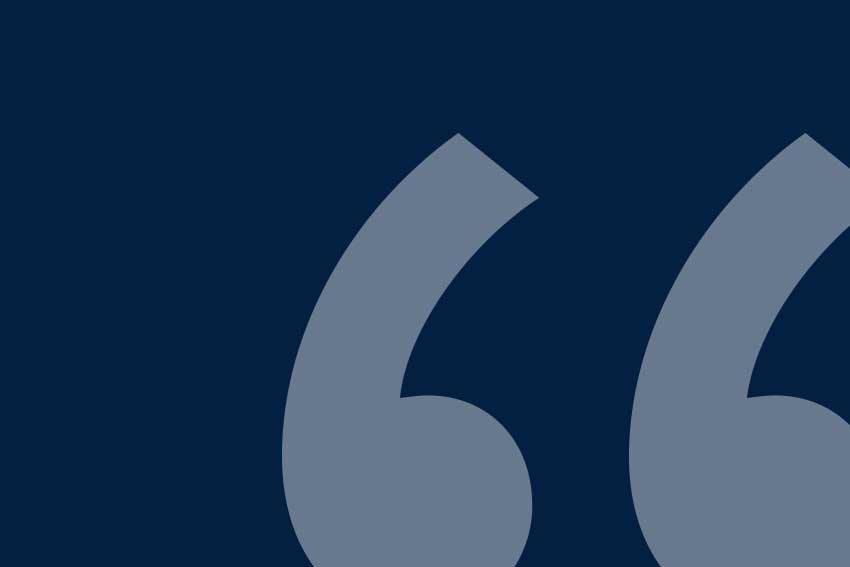 Katherine Brooks - ISEP(Student)
What I love about the Jordanstown Campus is that everything is contained in one building including the excellent sporting facilities and Belfast is only a short commute.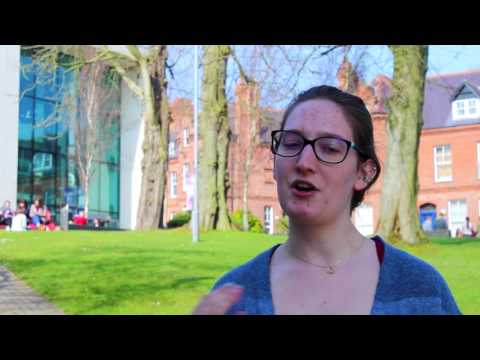 Kristin Lanier - MSc Peace and Conflict Studies
The professors were just amazing and have given me an academic mindset and an appreciation for anyone who works in politics that I can take into the rest of my life.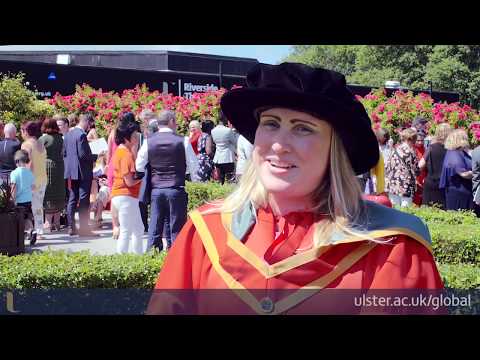 Carin Cornwall - PhD Environmental Sciences
I would highly recommend Ulster University as you get so much support. Coleraine is a beautiful town and the people are so friendly. It was a really positive experience.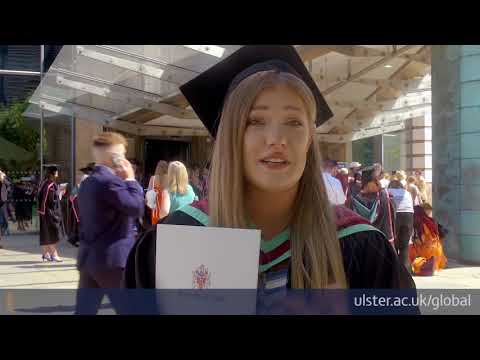 Kayleigh Corrigan - MFA Photography
I got married and now live here permanently. The flights are cheaper to Boston in the Winter and the night life in Belfast is great. The people are so welcoming of other cultures.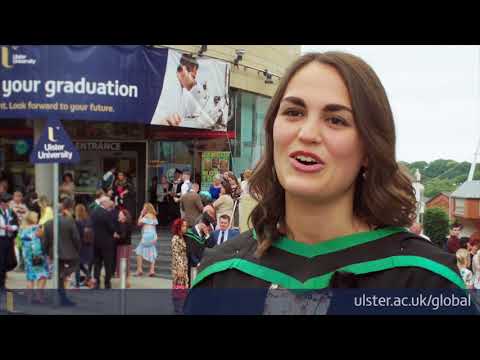 Emily Villari - BSc Hons Advertising
I attended Ulster University in 2015 for a semester, as a study abroad student and I loved it so much I came back to be a Fulltime student in the Fall of 2016. I love the style of learning, the integration of the community and students. Northern Ireland has become my second home, its a place were you make friends with strangers. I am currently job hunting but if I am not successful before my visa expires I will come back to Ireland.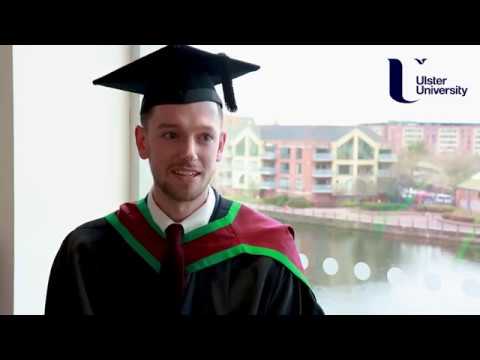 Tyler Hess - MSc Business Development & Innovation - USA
Everyone is so helpful and friendly, I made friends from day one. I have really enjoyed my experience here at Ulster University.
James Fleming - BSc (Hons) Geography(Student)
Studying Geography made this decision easy for me. I wanted to explore another country and experience a different way of life. Montanta State was my perfect match. An outdoor environment, next to the coast, mountains everywhere and great views.A The highlight for me was experiencing the academic differences between studying in the US compared to home.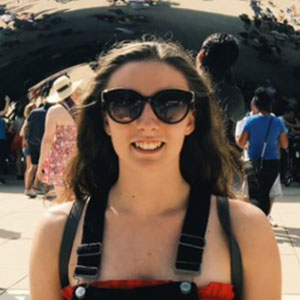 Ciara Cooke - BSc Hons Account FT(Student)
I applied for Study USA and was placed at Edgewood College in the state of Wisconsin.I did not initially have this on my choices but it couldn't have been placed at a better university!!The most memorable moment I had while studying abroad was on my trip with the college basketball team to Puerto Rico where we volunteered in the local boys and girls club. We helped tidy the club and played with the children there.I learned how different life can be all around the world. My biggest challenge was tackling a new way of life.During this trip i became more independent as i was surrounded by a completely new environment.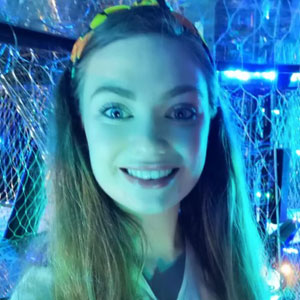 Tara Warren - BSc Hons Stratif Medicine FT(Student)
I went to Philadelphia as part of the Personalised Medicine academic programme. I was super grateful to have this opportunity especially with it being the first ever mass mobility trip to take place at Ulster, and the largest to take place in Ireland.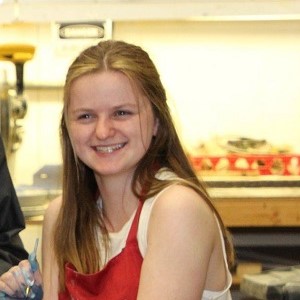 Jennifer Nicholson - BSc (Hons) Psychology(Student)
I have made friends for life and miss my American friends daily.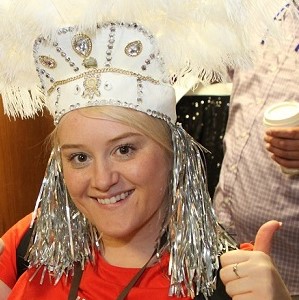 Laura McNamee - BSc Hons Nursing FT(Student)
I have gained confidence as a person; I have learned to slow down in pace when talking to others to prevent a communication barrier as I was told by the SMSU students that they thought we talk fast in Northern Ireland.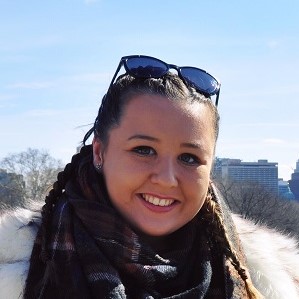 Catherine McConkey - BA (Hons) Media Studies and Production(Student)
Looking back on my experience studying abroad I can't believe how lucky I was to have had the chance to experience a different culture, to live in another country at such a young age and to make so many lifelong friends.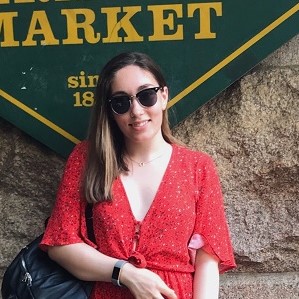 Shauna Dowling - BSc (Hons) Human Nutrition(Student)
I would tell any student considering a similar programme no matter how nervous they may be to apply for something like the GoPhilly, it is a once in a life time opportunity and you don't want to miss out.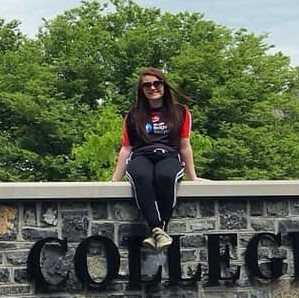 Orla Higgins - BSc (Hons) Sports and Exercise science(Student)
One thing I noticed was that everyone was always interested in hearing how my day was going or what I was doing which was nice and made me feel at home.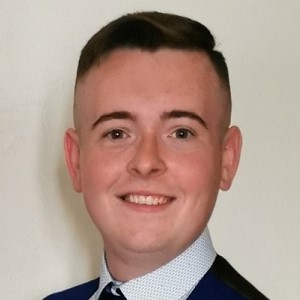 James McCarthy - BSc (Hons) Politics
It was particularly interesting to hear about the problems facing women in the political arena in the US and how they compared to the rest of the world.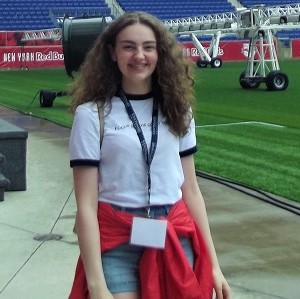 Naomi Stevenson - BSc (Hons) Interactive Computing(Student)
I had an amazing opportunity to see so many incredible places.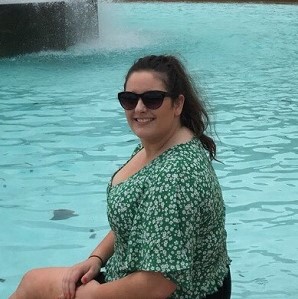 Kerri Grant - BSc (Hons) Consumer Management and Food Innovation(Student)
I thoroughly enjoyed my trip to Philadelphia and I highly recommend applying to everyone!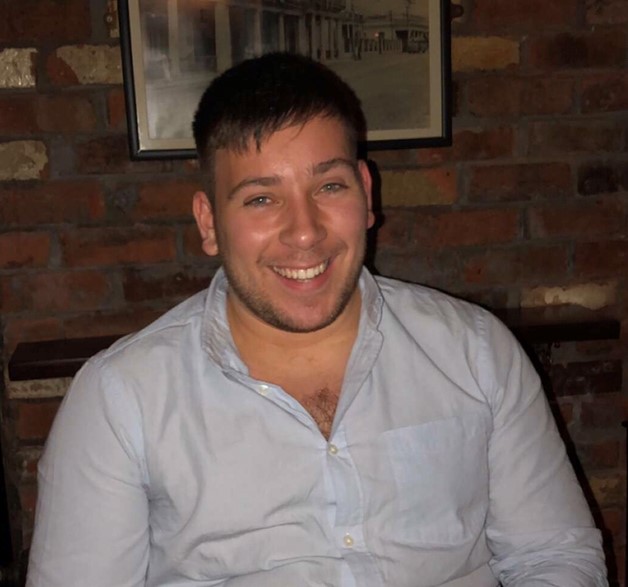 Luke Marshall - BSc (Hons) Consumer Management and Food Innovation
It was really easy to make friends as people enjoyed hearing about Northern Ireland culture.
---
Undergraduate courses
Each programme will have slightly different requirements, both in terms of overall points and certain subjects, so please check the relevant subject in the undergraduate on-line prospectus.
Normally Ulster University welcomes applications from students with:
Qualification
High School Diploma with overall GPA 3.0 and to include grades 3,3,3 in 3 AP subjects
High School Diploma with overall GPA 3.0 and to include 1000 out of 1600 in SAT
Associate Degree with GPA 3.0
Meet our requirements for undergraduate courses?
---
Postgraduate courses
Typically we require applicant for taught programmes to hold the equivalent of a UK first degree (usually in a relevant subject area). Please refer to the specific entry requirements for your chosen course of study as outlined in the online prospectus. We consider students who have good grades in the following:
Qualification
Bachelor degree
Meet our requirements for postgraduate courses?
---
Financial Information
In addition to the scholarships and bursaries open to all international students, US students may apply for Federal and Private US loans
---
English Language Entry Requirements
Normally the minimum English language entry requirement is IELTS (academic) of 6.0 (with no band score of less than 5.5).
Some of our courses ask for a higher score.
If you do not meet the English language requirement we will give you a conditional offer subject to you meeting the requirement before the commencement of the course.
We accept a wide range of alternative English language examinations and tests
so please check the list of other accepted tests
Qualification
Level 12 English Lang in HSD