The Doctoral College at Ulster
Enhancing and supporting the PhD researcher experience.
Why a PhD and Why at Ulster?
Hear our recent graduands and current PhD Researchers talk about their experiences at Ulster.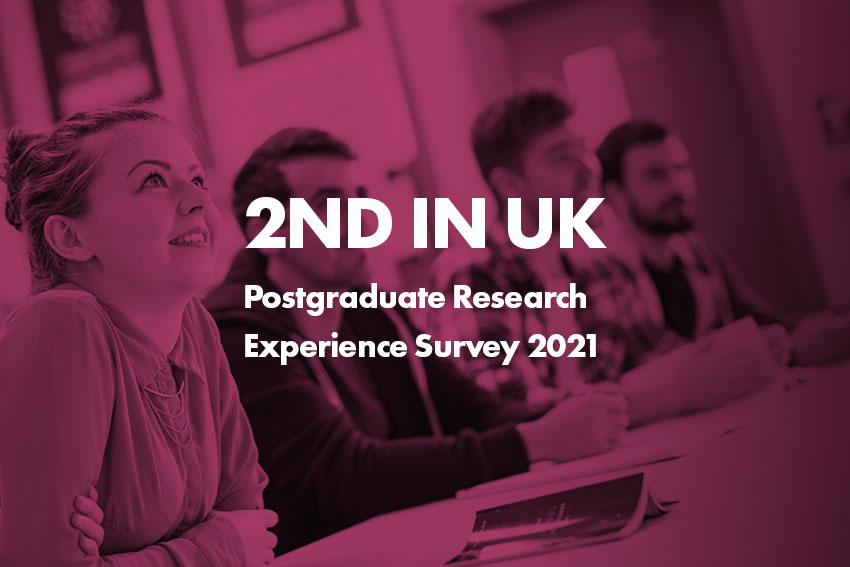 PRES 2021
The latest Postgraduate Research Experience Survey (PRES 2021) has placed Ulster University second in the UK for postgraduate researcher satisfaction.
The national benchmarking exercise surveyed postgraduate research students from 89 universities across the UK about their postgraduate research experience.