Doctoral College
The Doctoral College at Ulster
Funded PhDs
Funded opportunities exist throughout the year and our Annual Scholarship Competition runs from December to February each year.
View Funded PhDs
---
Self-funded PhDs
If you plan to self-fund your studies or have a sponsor who will fund your research study, you may apply at any point in the year.
View Self-funded PhDs
Why a PhD and Why at Ulster?
Hear our recent graduands and current PhD Researchers talk about their experiences at Ulster.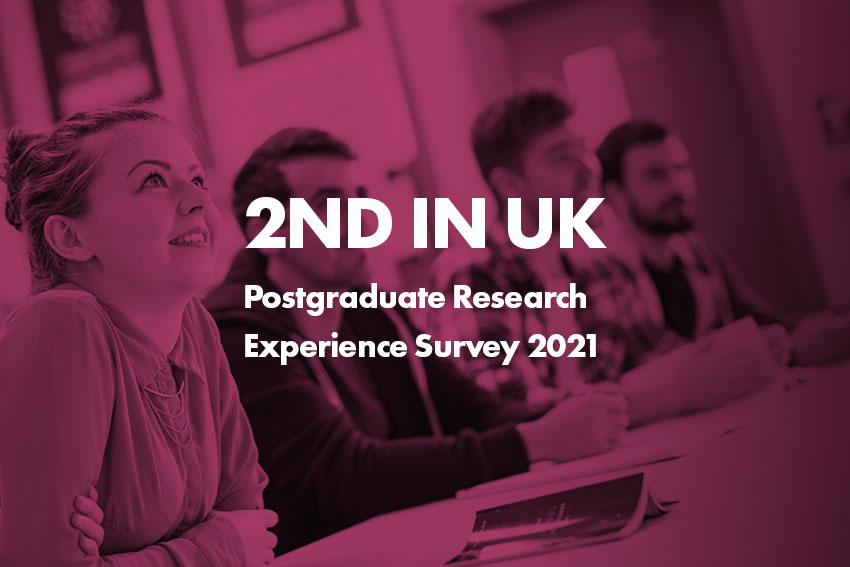 PRES 2021
The latest Postgraduate Research Experience Survey (PRES 2021) has placed Ulster University second in the UK for postgraduate researcher satisfaction.
The national benchmarking exercise surveyed postgraduate research students from 89 universities across the UK about their postgraduate research experience.
Postgraduate Research Experience Survey (PRES)
International PhD Researchers
Information for overseas PhD researchers studying at Ulster
Immigration monitoring information for all overseas PhD researchers.
---
Information on the Graduate Route visa for Student Route visa holders.
---
Information for Student Route visa holders wishing to extend their visa to complete their research studies.
Resources for Researchers & Staff
Here are a variety of topics about which researchers & staff regularly seek information
The University has prepared several publications, handbooks and documents to help guide Researchers through their degree programmes.
---
Information on the various processes and forms involved with research study at Ulster.