Student Wellbeing
Recipe: The Academy Fish Pie
What's cooking chef? If you are struggling for kitchen inspiration this delicious Fish Pie recipe from The Academy Restaurant is a must try!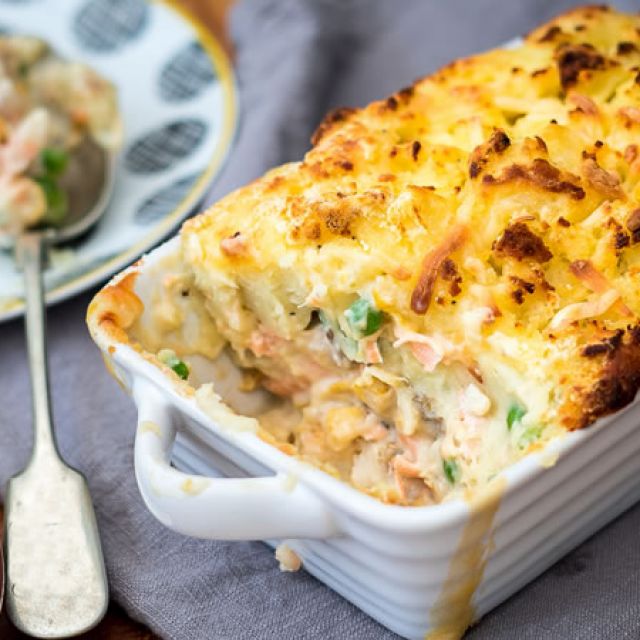 ---
Ingredients
1kg Maris Piper potatoes, peeled and halved
400ml milk, plus a splash
25g butter, plus a knob
25g plain flour
4 spring onions, finely sliced
1 x pack fish pie mix (cod, salmon, smoked haddock etc, weight around 320g-400g)
1 tsp Dijon or English mustard
Small bunch of chives, finely snipped
handful frozen petits pois
60g grated cheddar
1/2 Lemon (Juice and Zest)
1 sprig of Thyme
Method
Heat the oven to 180C.
Place potatoes in a saucepan, cover with water, bring to the boil and then simmer until soft.
When cooked, drain thoroughly and mash with a splash of milk and a knob of butter. Season with ground black pepper.
Put 25g butter, 25g plain flour and 4 finely sliced spring onions in another pan and heat gently until the butter has melted, stirring regularly. Cook for 1-2 mins.
Gradually whisk in 400ml milk using a whisk. Add thyme and bring to the boil, stirring to avoid any lumps. Cook for 3-4 mins until thickened.
Take off the heat remove thyme and stir in mixed fish, 1 tsp mustard, lemon, chives and petits pois. Spoon into an ovenproof dish.
Spoon the potato on top and sprinkle with a handful of grated cheddar cheese.
Pop in the oven for 20-25 mins or until golden.
Student Wellbeing