Your Stories
Student Wellbeing
Jill Robinson, Information Technologies Graduate
Jill, a recent graduate from Ulster University, shares her experience, and tells us what it was like graduating during the COVID-19 pandemic.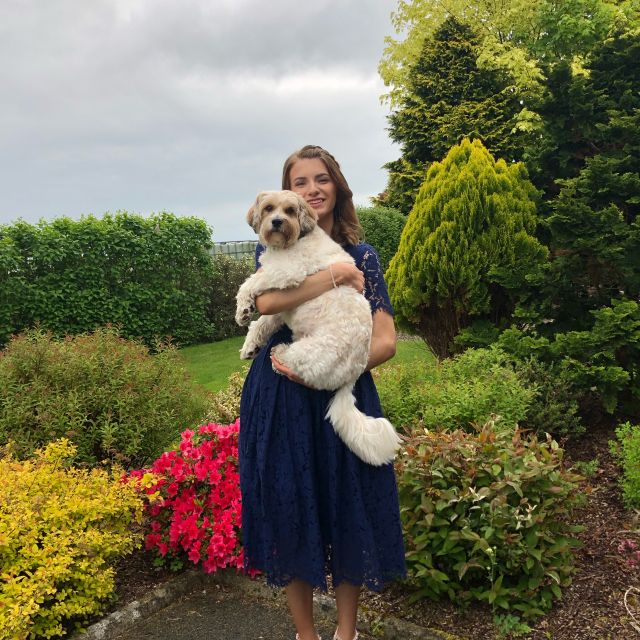 ---
Hello everyone, my name is Jill Robinson and I am a 2020 graduate from Ulster University.
I have spent the last 4 years on the Magee Campus studying Information Technologies.
I also completed a 10 month placement on the Belfast Campus as a Digital Engagement Officer in Unique Art & Design Shop.
---
University is a time were you think you should have everything figured out, this can happen for some people but not everyone.
I chose my path to study IT at Ulster because I thought it was an excellent career path where I would be guaranteed a job. At the end of 2nd year I was not successful in securing a placement and was unsure of what direction I wanted to go in, so I decided to take a year out and work. I found this valuable as I gained skills to help secure a placement the following year.
My placement role was not a typical IT role, it was more marketing which I found to be more enjoyable. In my final year at University I had the opportunity to work for UUSU as a PR and Marketing Assistant which I found extremely enjoyable.
I continued my studies and graduated with an IT Degree. Unfortunately I didn't have the opportunity to have a graduation due to COVID. I am still extremely proud of myself for this achievement.
I am now working as a Sales and Marketing Assistant in a local firm where I can integrate my hobby of photography and design into my work. I am grateful for my placement year as it has directed me into a career that I now want to pursue.
---
Here is my advice to you all
For those choosing their degree: don't stress, choose something you will enjoy.
For those doing their degree: throw yourself into activities like societies, sports, work experience, blogs, courses etc. Learn and develop your skills. Don't be afraid to change direction (change course or take a year out like I did to evaluate).
For graduates: Explore your career options, pick one and go for it. Even if the job is different to your degree, trust me you can do it.
---
Your Stories
Student Wellbeing