---
Overview
Research within this research group involves research laboratories covering a wide spectrum of interests that include:
fundamental science such as understanding of structure-function basis of novel therapeutic receptors in gene regulatory regions, the development of 2D and 3D cell systems to investigate cellular processes;
applications such as the development of sensors, therapeutics, imaging and targeted delivery systems for anticancer, antimicrobial activity, or bone fracture repair; and
current use such as informing the prescription of therapeutics.
The work is supported by local access to NMR spectroscopy, Mass Spectrometry, fluorescence imaging, single molecule imaging microscopies such as TEM and AFM, cell & tissue culture, animal facilities, chemical synthesis labs, and pharmaceutical formulation facilities among others.
Research Laboratories
Dr Mamoon Aldeyab and Dr Kathy Burnett work in Pharmacy Practice research, specifically in the (i) identification of antibiotic thresholds and, (ii) health promotion in community pharmacies.
Representative publications: A non-linear time-series analysis approach to identify thresholds in associations between population antibiotic use and rates of resistance. López-Lozano et al. Nature Microbiology (2019).
Professor Ibrahim Banat is interested in the production of biosurfactants for a variety of applications. Biosurfactants have roles in bacterial biofilms disruption on surfaces, have antimicrobial activity with potential roles in food products, wound healing, anticancer, and related applications.
Representative publications: Adjuvant antibiotic activity of acidic sophorolipids with potential for facilitating wound healing. Lydon, et al, Antimicrobial Agents and Chemotherapy. 5, (2017) e02547-16.
Dr Bridgeen Callan, Dr Murtaza Tambuwala, Dr Deborah Lowry, Dr Susan Hawthorne, and Professor Paul McCarron are interested in the development of smart delivery systems, formulation and development of sustained release, and the development of 2D and 3D systems to investigate cellular responses. These applications concern targeted delivery to eye, bone, lungs, and murine models of colitis, but also pancreatic cancer cells, skin cancer, colon cancer cells, and the difficult to work with neuroblastoma cells.
Representative publications: Electroneutral polymersomes for combined cancer chemotherapy. Aibani et al, Acta Biomaterialia, 80(2018)327-340; Intermittent hypoxia in obstructive sleep apnoea mediates insulin resistance through adipose tissue inflammation. Murphy et al. European Respiratory Journal 49 (2017) 1601731.
Professor John Callan & Prof Tony McHale are interested in the development of minimally invasive processes for targeted therapeutic applications. A significant part of their work involves organic synthesis to create microbubbles loaded with anti-cancer drugs that are administered intravenously, and then ruptured at the target site using ultrasonic energy. Current developments include targeting tumors in pancreatic cancer patients.
Representative publications: A versatile, stimulus-responsive nanoparticle-based platform for use in both sonodynamic and photodynamic cancer therapy. Nomikou et al. Acta Biomaterialia, 49(2017)414-421; Combined sonodynamic and antimetabolite therapy for the improved treatment of pancreatic cancer using oxygen loaded microbubbles as a delivery vehicle. McEwan et al., Biomaterials, 80(2016) 20-32.
Dr Mateus Webba da Silva is interested in understanding the structural basis for transcription regulation involving quadruple helix DNA, and the development of nucleic acid functional entities with applications in biomedicine.
Representative publications: Encoding Canonical DNA quadruplex structure. Dvorkin, et al. Science Advances,4, eaat3007 (2018).
---
Summary
Biomedical Science at Ulster University has an outstanding record of success in research, having been awarded the highest possible rating in RAE1996 and 2001, and ranked first place in terms of research power in RAE2008. In REF2014, we were judged to be among the top five universities in terms of research power (out of 92 UK submissions) with 100% four star rating for our research environment.
Biomedical Sciences research activities are currently organized within distinct Research Groups: Diabetes, Food & Health (through Nutrition Innovation Centre for Food and Health (NICHE)), Genomic Medicine, Pharmaceutical Sciences & Practice, Stratified Medicine and Vision Science.
Multi-disciplinary collaboration between the research groups is strongly encouraged and is widespread with research into, for instance, anti-diabetic and antioncogenic aspects of nutrition, the genomics of vitamin receptors, visual deterioration or cancer, imaging of neovascularisation. Our research investigates the interaction between cardiovascular disease and vision and the impact of health and disease, diet, diabetes on dementia, hypertension, vascular and inflammatory disease, to name a few.
In practice, the research groups collaborate both internally and internationally on a range of prioritized multi-disciplinary themes in: ageing, drug discovery and delivery, personalized medicine and genomic medicine. There is also opportunity to undertake research in a number of multi-disciplinary research areas, which combine cutting edge Biomedical Sciences research with psychology, computing and engineering and computational biology. The BMSRI has strong collaborations with regional and global pharmaceutical and diagnostics companies and many of our graduates and postgraduates gain employment in the pharma, diagnostics and health care sectors as well as academia.
---
About
The BMSRI offers a "state-of-the-art" research environment for high profile researchers to undertake internationally agenda setting research in strategically prioritized areas of biomedicine. This research environment earned Biomedical Sciences at Ulster a No. 1 ranking in RAE2008, and was again rated as 100% "world-leading" in REF2014. Our research is carried out in well-equipped laboratories allowing the latest methods to be applied to individual projects. Our entire infrastructure is managed as Core Facility Units (CFUs) with equipment and laboratories dedicated to: advanced molecular bioimaging/microscopy, bioinformatics, cell biology, chemical analysis, genomics, proteomics/metabolomics (include Mass Spectrometry & NMR analysis), transgenics, physiology and pharmacology.
The BMSRI research infrastructure also includes centralized resources for: high throughput drug screening in vitro assays, clinical research & human intervention studies/ trials; the use and storage of mammalian cells and tissues; and in vivo studies in Animal reporter gene models and animal models that replicate human disease. The BMSRI uses its estate of equipment, specialist laboratories, infrastructure and internationally recognized biomedical expertise to offer clinical & translational services to Academic Researchers and Industrial Business partners. The BMSRI routinely engages in collaborative research with some of the world's leading pharmaceutical and biomedical companies and through the support of Ulster's Office of Innovation, the University has established a track record of success in the commercialization of its research outcomes.
The SAAD Centre for Pharmacy and Diabetes provides contemporary and state-of-the-art facilities to support our diabetes and metabolomics research activities, as well as facilities for mass spectrometric and NMR analysis. This building also provides infrastructural support for our newly launched pharmacy/pharmaceutical sciences courses and associated research activities. These include: the formulation and production of antimicrobials for pharmaceutical applications; health promotion in community pharmacies; and the discovery and development of novel therapeutics such as anti-cancer agents, luminescent and nanoparticle sensors, bioimaging, photo/sono-dynamic therapy, and polymeric and nanoparticle drug delivery systems.
---
Entry requirements
Applicants should hold, or expect to obtain, a First or Upper Second Class Honours Degree in a subject relevant to the proposed area of study. We may also consider applications from those who hold equivalent qualifications, for example, a Lower Second Class Honours Degree plus a Master's Degree with Distinction.
In exceptional circumstances, the University may consider a portfolio of evidence from applicants who have appropriate professional experience which is equivalent to the learning outcomes of an Honours degree in lieu of academic qualifications.
Additional information for International applicants may be found here.
---
English language requirements
In order to be admitted to research study at Ulster, you will need to provide evidence of your English language proficiency as part of your application.
Full details on the requirements for both home and overseas applicants can be found here.
---
Careers and opportunities
PhD graduates are recognised by employers to hold valuable transferrable skills, as the nature of the degree trains candidates in creativity, critical inquiry, problem solving, negotiation skills, professionalism and confidence.
The most recent Ulster survey of PhD graduates found that 92% had secured employment within the first year since graduation (HESA Destination of Leavers Survey 2015), and while two thirds end up in the Higher Education or Research sectors, the range of skills acquired equips the remainder for employment in a wide range of contexts.
---
Fees and funding
Tuition fees:
Details of tuition fees can be found under the fees schedule for the academic year of entry.
To work out for which fees you would be eligible and to find out more information about potential sources of funding, please view the Fees and Funding pages on the Doctoral College website.
---
Apply
We are delighted that you are considering Ulster University for your research studies. Full details on the application process and further guidance on how to apply, and what you will need to upload as part of your application, is available here.
Once you have identified supervisors, discussed a research proposal and are ready to make an application, please apply using the online application system.
Ulster University welcomes applications from all sections of the community and from persons with disabilities. It is University policy to assess all applications using academic criteria and on the basis of equality of opportunity and you should be assured that reasonable adjustments will be made should you require them.
---
Reviews

Kamin Hau - PhD in Biomedical Sciences
---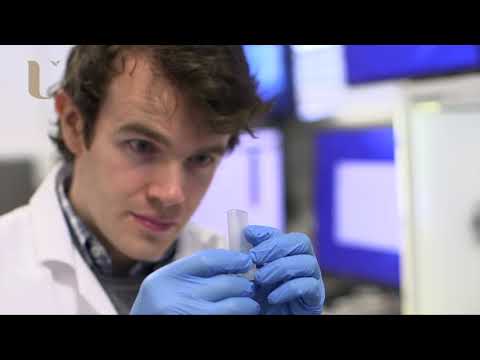 My experience has been great and the people that I have worked with have been amazing
Kieran O'Donnell - 3D printing of biological cells for tissue engineering applications
Watch Video
---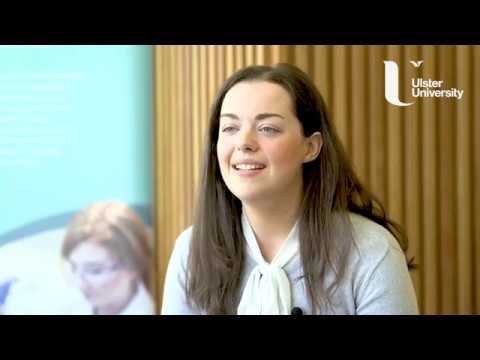 Completing the MRes provided me with a lot of different skills, particularly in research methods and lab skills.
Michelle Clements Clements - MRes - Life and Health Sciences
Watch Video
---

I completed my undergraduate studies at Ulster University, where I graduated in 2017 with first class honours in Biomedical Science with a Diploma in Professional Practice . I joined the Diabetes Research group as a PhD researcher in September 2017 and completed my PhD studies in June 2020.I am proud to say I not only completed my PhD studies within 3 years, but also became the World Champion (with a perfect score!) in Irish Dance during my PhD studies. My favourite memory was the opportunity to present my PhD work at the EASD conference in 2019. If I could speak to myself at the start of my PhD, the best piece of advice I would give myself would be to enjoy every single minute as the time flies in. I really would do another PhD!
Sarah Craig - PhD in Biomedical Sciences
---

I completed my undergraduate studies in America at Texas Woman's University where I majored in Kinesiology. I then moved to Scotland to successfully complete my Masters with Merit in Human Anatomy at the University of Dundee.My proudest moment was when I passed my viva! My favourite memory was …the dissections. I'll never forget the friends I made and the good times we had together. I couldn't have got through this without the support of my family, friends, lab colleagues, supervisors, and my boyfriend. If I could speak to myself at the start of my PhD, the best piece of advice I would give myself would be to write up after every experiment, keep a lot of back up copies of the work, and to enjoy the experience.
Natalie Klempel - PhD in Biomedical Sciences
---

I joined Ulster university in Jan 1990 after completing Postdoctoral research in Germany (1986-88) and PhD in India (1985). DSc degree in Applied Microbial-Biotechnology has been awarded after the evaluation of my thesis based on Research, Publication & related activities, completed as a research-active academic member of staff (1990-2019). DSc thesis summarised my scientific outputs and contributions (183 research papers, 3 biotechnology reference-books, 43 research-informed book-chapters, 26 research-informed review-articles, 90 conference-abstracts,1 European Patent and 2 Technology-transfers; Supervision of National & International researchers-18 Postdoctoral/Exchange and 12 PhD; and affiliations as Examiner of 58 PhD researchers globally, and Fellow & Member of nine scientific & academic societies.My message to all researchers is that "Chase your Aspirations and Never Give up". I couldn't have got through my long academic & Professional journey without
Poonam Singh Nigam - DSc in Biomedical Sciences
---

I started my PhD after I completed my undergraduate in Biology at Ulster University in 2016, with a dissertation project that focused on genetic variations in bacterial species. I continued using some of these techniques in my doctoral research, which primarily involved the investigation and development of mass spectrometry imaging in vitamin D treated prostate cancer, looking at the metabolic and genetic variations upon treatment. I worked with international collaborators at the University of Edinburgh and Maastricht University, where I got to learn and develop mass spectrometry techniques that have not previously been carried out in Northern Ireland. I now work as a postdoctoral researcher at the National High Magnetic Field Laboratory at Florida State University in Tallahassee, Florida, where I am helping to develop and implement a mass spectrometry imaging facility for users across the world with the super powerful 21T FT-ICR mass spectrometer.A PhD is a demanding process but when
Karl Smith - PhD in Biomedical Sciences
---

Throughout my PhD I've been provided with continuous support and guidance by my supervisors and the staff at the University.I've also received many opportunities to further enhance my professional development in the form of teaching experience and presenting my work at conferences which will aid in my pursuit of a career in academia or industry.
William Crowe
---

I graduated Ulster University in 2016 with a degree in Biomedical Science with DPP (Pathology). I was then offered a PhD studentship with Dr Catriona Kelly and Professor Neville McClenaghan at CTRIC which I started in September 2016. My PhD explored the pathophysiology of Cystic Fibrosis-Related Diabetes, the most common co-morbidity associated with Cystic Fibrosis.My proudest moment was undoubtedly passing my Viva (via Skype!), but I was also proud to be given the opportunity to present my work at the UK Cystic Fibrosis Trust Conference in 2018. Through this conference, I was able to meet with people with CF and the challenges they face which was important reminder that the research I was doing mattered. I couldn't have got through this without the unwavering support of my family, who were always there for me in the good times and the bad. I am also extremely grateful for the support and mentorship of my supervisors Dr Catriona Kelly, Professor Neville McClenaghan and Dr Dawood Khan
Ryan Kelsey - PhD in Biomedical Sciences
---

My proudest moment was when I knew the possibility of the full transfer of my PhD project to Ulster University, the University which I loved and started my first steps towards my PhD in, and also being a PhD graduate from one of the highly reputable universities such as Ulster is a big thing which I should always be proud of. I think there is no that word that can ever express my deepest thanks and sincere appreciation to my supervisor Professor Kathryn Burnett for her ideal supervision, valuable guidance, encouragement, generous help and ultimate support throughout my PhD project. I have been really lucky to have her as a supervisor. Also my deepest gratitude to Mr Linden Ashfield, Principal Clinical Pharmacist, Antrim Area Hospital (NHSCT) for his help and endless support throughout the whole research project. Also, I could not have got through this without the support of my beloved family (my father "Sayed", my mother "Gamila", my wife "Nermeen"
Ahmed Abuelhana - PhD in Biomedical Sciences
---

I graduated from Queen's University Belfast with a Master's in pharmacy in 2014 and subsequently began working as a community pharmacist in the Greater Belfast area. My career began to take an unusual turn when I got involved with a small startup company who developed a novel blood glucose monitor for diabetic patients. From here, my interest in diabetes was piqued and I applied for a PhD project (somewhat optimistically!) in the Diabetes Research Group at Ulster. Nearly four years later, I'm still there working as a postdoctoral researcher. Not bad considering I never thought I had a chance of getting a PhD spot!My time within the DRG has been, and still is, fantastic. I've made life-long friends (and surprisingly few enemies!) who have been patient, helpful and a joy to collaborate with. I couldn't have got through it without them (you know who you are). Likewise, the guidance from my supervisors, Prof. Peter Flatt and Dr. Nigel Irwin, has been invaluable. I'm probably most proud of
Ryan Lafferty - PhD in Biomedical Sciences
---