There are currently no scheduled events.
Council Members
Ex-officio members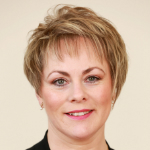 Dr Jenny Pyper, Pro-Chancellor and Chair of Council
Committee membership: GNRC Committee, Resources Committee
Jenny Pyper was the Interim Head of the Northern Ireland Civil Service for a period of eight months. Previously she was Chief Executive of the Utility Regulator for seven years before retiring in the autumn 2020. The Utility Regulator is a non-ministerial government department responsible for regulating NI's electricity, gas, water and sewerage industries to promote the long term interests of consumers. Jenny leads a team of around 80 people, mainly engineers and economists and is also co-chair of the Single Electricity Market Committee (SEMC) which regulates the £2.5bn all-island wholesale electricity market.
She is a BSc Honours graduate of Queen's University, Belfast, who joined the NI Civil Service in 1985 and worked in a wide range of economic development areas including tourism, enterprise and inward investment policy, sector training and development and innovation policy. She was appointed to the Senior Civil Service in 2004 as Director of Energy Policy in the Department of Enterprise, Trade and Investment where she managed policy and legislative responsibilities in relation to the electricity, gas and renewable energy industries in Northern Ireland. She moved to take up the post of Director of Regional Planning and Transportation in the Department for Regional Development before being promoted to Deputy Secretary in the Department for Social Development in July 2011, with responsibility for urban regeneration and community development.
She is a Fellow of the Geological Society of London (FGS) and is married with 2 children at university in Glasgow and Manchester.
Declaration of Interest
Board Member - International Centre for Local and Regional Development (ICLRD)
Board Member - Business in the Community (NI)
Fellow of the Geological Society
Fellow of the Energy Institute
Mr David Clements, Honorary Treasurer
Committee membership: GNRC Committee, Resources Committee, Belfast Campus Development Committee
Mr David Clements is a Fellow of the Institute of Chartered Accountants Ireland, retired in the summer of 2014 from a career spent with PwC in which the last twenty years had been as a Partner leading Corporate Finance and Strategy services. In the last two years he acted as Chief Operating Officer in Northern Ireland responsible for driving the form's growth agenda.
He retired early to progress interests in the voluntary and not for profit sectors in the areas of education, healthcare and the economically and socially marginalised. David is married with three children.
Declaration of Interest
Managing Director – Phoenix Holdings GmbH
Phoenix Holdings GmbH
Hearts First Ltd
Chairman – NI Hospice & Children's Hospice
Trustee – The McClay Foundation
Fellow Chartered Accountants Ireland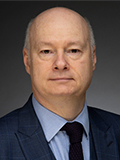 Professor Paul Bartholomew, Vice-Chancellor
Committee membership: GNRC Committee, Resources Committee, Belfast Campus Development Committee
As Vice-Chancellor at Ulster University, Paul leads on all aspects of University business. As a dual-focused University delivering excellent teaching and research which spans multiple campuses within a unique geographical and political context, Ulster is one of the UK's most complex large universities.

Paul deliberately steered his career in the direction of leadership and management of higher education so as to be able to be involved in, and to influence, policy and strategy. It is from this position that he feels he is able to make the biggest contribution to enhancing the learning experiences of students, the working lives of staff and deliver positive outcomes for students and society.

On a more personal-focused note, Paul is a National Teaching Fellow (2004), an HEA Principal Fellow (2013) and a Fellow of the Academy of Social Sciences (2017). My research interests have been centred upon video-based discourse analysis, computer-supported collaborative learning and academic professionalism. Paul has taught on UG and PG Diagnostic Radiography and academic staff development programmes.
Declaration of Interest
Vice-Chancellor – Ulster University
Director - Catalyst
Director - Institute for Learning in Higher Education
Previous/ongoing Panel membership of the UK Teaching Excellence and Student Outcomes Framework (TEF). Currently in abeyance
Principal Fellow of Higher Education Academy
Fellow of the Academy of Social Sciences
Ms Grace Boyle, Students' Union President
Committee membership: Resources Committee
Grace's role as Students' Union President is leading the organisation, acting as the principal spokesperson. Representing students locally and nationally, coordinating overall campaigns in improving the student experience. Grace also represents students on various Ulster University committees as well as leading the strategic direction of the Students' Union as chair of UUSU Trustee Board.
Declaration of Interest
President - Ulster University Students' Union
Appointed members
Mrs Marie Lindsay
Committee membership: Resources Committee
Marie joined St Mary's College in 1985 and taught Science for 21 years. She joined the Senior Leadership Team in 1998 and was appointed Principal in 2006.
Marie's appointment as Principal coincided with the first formal Shared Education Programme where the existing informal cross – community partnership between St Mary's and Lisneal College developed to include shared timetabled classes. The Shared Education partnership with Lisneal and St Cecilia's Colleges continues to the present day.
In 2006 St Mary's was awarded Specialist Status in Science and the College continues to promote STEM/STEAM Careers Pathways for their students. In addition, the school is one of a small group of schools worldwide to be recognised as a Microsoft Showcase School. St Mary's was recently selected as a Digital School House which enables teachers to bridge the gap between industry and education to prepare the next generation for a digital age. St Mary's also runs a unique Swim/Tri Academy and an Entrepreneur in Residence Programme.
Marie is currently a board member of School Employer Connections, the Walled City Music Partnership, the Shared Education Learning Forum (SELF) and the Pope John Paul 11 Committee. Marie is a member of Derry City and Strabane District Council's Education and Skills working Group. She was a board member of EFQM Brussels and chaired the Foyle Learning Community 2016-17.
In 2016 Marie was named Principal of the Year at the Foyle Blackboard Awards and in April 2018 she was inducted in to the Business Excellence Hall of Fame.
Declaration of Interest
None
Mr Peter Lobban OBE
Committee membership: Resources Committee, Belfast Campus Development Committee
Mr Peter Lobban OBE. Born in Nairn, Scotland, Peter graduated from Edinburgh University in 1969 with an MA Honours in Econometrics.
He joined the London Graduate Business School as a researcher, lecturer and economic consultant in industry and the City. In 1976 Peter joined CBI as Head of Economic Policy and then Deputy Director of Employment Affairs making frequent Parliamentary briefings and media interviews. In 1986 he joined Shell UK as Director of Shell Chemicals UK. Following a period with Shell International, Peter returned from the Far East to the UK as a Director of Shell Exploration and Production in the North Sea and also became Chair of the UK Offshore Petroleum Industry Training Organisation coordinating the industry's response to the Piper Alpha disaster.
In 1998 he joined the Construction Industry Training Board Chief Executive also becoming Chief Executive of Construction Skills, following its establishment in 2004 and Chair of Sector Skills Alliance Scotland in 2007. He was also a Board member of Movement for Innovation and of Women in Science and Engineering. Peter is currently a Trustee of Building Research Establishment, an Honorary Member of City and Guilds and has been a Liveryman of the Worshipful Company of Constructors since 2009.
Declaration of Interest
None
Dr Peter McNaney CBE
Committee membership: Resources Committee, Belfast Campus Development Committee
Dr Peter Mc Naney CBE graduated from the University of Manchester with an LLB in 1980 and practised as a Solicitor for 20 year before becoming Chief Executive of Belfast City Council . He served in that role for 14 years and stood down in 2014.
He is presently a Board member of Invest NI and the Chair of the Belfast Health and Social Care Trust.
Peter is married to Karen and they have 4 children. He enjoys hill walking, current affairs and sport although now mostly watching rather than participating.
Declaration of Interest
Chair - Belfast Health and Social Care Trust
Board member - Northern Ireland Water
Member - Law Society for Northern Ireland
Elected members
Ms Goretti Horgan
Committee membership: Resources Committee
Goretti Horgan is a Lecturer in Social Policy at Ulster University and Director of ARK's Policy Unit. ARK is a joint Ulster University/Queen's University initiative, which aims to promote evidence-based policy making.
Before joining the University in 2003, Goretti was a Senior Research Officer with the National Children's Bureau, and then Save the Children. She is also a director and former chair of the Northern Ireland Anti Poverty Network. She researches and writes about child and family poverty, as well as children's and women's rights generally.
She is currently the Principal Investigator on ESRC funded study "Buying abortion through the internet; exploring the social harm of criminalising abortion in Northern Ireland and the UK."
Goretti is a long standing and active member of the University and College Union and served as Vice President (2012-13) and President (2013-14). She is also a board member of the NI Anti Poverty Network (NIAPN), and previously served on the board of Jordanstown Schools for Visually & Hearing Impaired Children (1998-2004) and on the management committees of several community groups.
Declaration of Interest
Social Policy Lecturer – Ulster University
Ulster University Council
Member of Board of Directors of NI Anti Poverty Network
Appointed by Dept for Communities to Expert Advisory Panel on a new Anti Poverty Strategy for NI
Member of Social Policy Association
Professor Alison Gallagher
Committee membership: Resources Committee
Professor Alison Gallagher is currently Head of Doctoral College (Coleraine/Magee). After completing her BSc Hons Human Nutrition and PhD at Ulster, Alison worked as Research Fellow (University of Strathclyde) then Research Officer (Northern Ireland Young Hearts Project) before returning to Ulster as Lecturer in 1999; being promoted to Senior Lecturer and subsequently Professor of Public Health Nutrition in 2014.
As a research-active member of the Nutrition Innovation Centre for Food and Health (NICHE) within the Biomedical Sciences Research Institute her research interests resonate within the area of obesity and include development of risk factors for disease, low-energy/non-nutritive sweeteners and their potential impact on health, physical activity and health (including implementation of lifestyle interventions at key stages across the lifecycle). As a Registered Nutritionist (Public Health) and Fellow of the Association of Nutrition (FAfN), she is an active member of the UK/Ireland Nutrition Society and was Honorary Programmes Secretary for UK Nutrition Society from 2010-2017 and is co-editor of the Nutrition Society text book Introduction to Human Nutrition (3rd edition).
Alison co-Chaired the Scientific Committee for the Federation of Nutritional Sciences (FENS) European Nutrition Conference held in Dublin, 2019. She is a passionate advocate for the European Nutrition Leadership Platform (ENLP), having participated in the ENLP seminar in 1997 and being involved with this international leadership programme ever since, and is the current Chair/President of the ENLP Board. She also Chairs the Editorial Advisory Board of the Nutrition Bulletin and is a member of the Scientific Research Committee of NI Chest Heart and Stroke, the Scientific Advisory Panel on Sweeteners supported by the ISA, and was previously a Faculty-elected member of University Senate.
Declaration of Interest
Professor of Public Health Nutrition | Head of Doctoral College (Coleraine/ Magee) at Ulster University
Member/Vice-chair, Science Research Committee of Northern Ireland Chest Heart and Stroke (NICHS)
Member, Scientific Advisory Panel – The International Sweeteners Association (a not-for-profit organisation)
Member/Chair, Nutrition Bulletin Editorial Advisory Board (EAB)
Member of the UK Nutrition and Health Claims Committee (UKNHCC)
Chair/President, European Nutrition Leadership Platform (ENLP)
Terms of Reference
To be responsible to the Council for:
Finance
To consider matters pertinent to financial sustainability and to recommend plans as appropriate to Council to manage associated risks, including the Financial Strategy.
To ensure a system is in place to allocate funds in line with the University's strategic priorities, including the Students' Union budget.
To approve the financial forecast including the Infrastructure Strategy.
To oversee the effectiveness of the Delegated Authority Framework.
To recommend to the Council the adoption of the annual reports and accounts, to include the accounts of the University's subsidiary companies.
People and Culture
To receive regular reports on the delivery of the People & Culture Strategy.
To receive reports on turnover and sickness trends, employment conditions, succession planning, career development and other related issues as appropriate.
To receive reports on grievances, bully and harassment complaints and industrial tribunal cases
To receive reports on any strategy structural changes in relation to the University's Strategic Plan..
To make recommendations to the Council on matters relating to equality, diversity and inclusion through receipt of regular updates on initiatives.
Estates
To receive regular reports on the delivery of the Estates Strategy.
To keep under review and advise on matters relating to the procurement, upkeep, management and disposal of the University's estate, having due regard to the Institution's obligations of stewardship in respect to DfE.
To monitor performance in relation to University policies on energy efficiency and the environment as these relate to responsibilities falling to the Department of Physical Resources.
Marketing & Communications, Campus Life & Digital
To receive strategies of all directorates within the Chief Operating Officer's portfolio and monitor achievement of these strategies in line with targets and/or objectives set out in the University's 5&50 Strategic Plan.
Student Matters
Receive reports (at least annually) on student complaints and appeals.
Reporting
To provide a report on the work of the Committee to each meeting of the University Council in a format to be determined by the Council.
In reaching decisions the Committee will have due regard to their impact on, and implications for, the University's commitment to ensuring equality of opportunity and good relations as outlined in its Equality Scheme, and associated policies, and where possible and practicable the Committee will ensure that its actions are proactive in this respect.