Make 2022 your year with postgraduate study
Whether you want to build your expertise and skills, change career, or grow your business, our postgraduate study programmes are the ideal building block in reaching your ultimate goal.
Transform your future with postgraduate study
Why study a Masters at Ulster?
A postgraduate Masters qualification can boost your career prospects and your bank balance.
Top reasons to study a Masters:
1 Study professionally relevant courses and boost your CV
2 Differentiate yourself from the crowd
3 Specialise and become an expert in your field
4 Achieve required professional qualifications or accreditations
5 Change your career and follow your passion
Benefits of postgraduate study to businesses
Top benefits:
1 Retain and nurture your top talent
3 Boost your benefits offering
4 Strengthen your succession plan
5 Access the broadest range of postgraduate training solutions in NI
Postgraduate information sessions
Advice centre
Thinking of Postgraduate study? What can we help you with?
NI most popular PG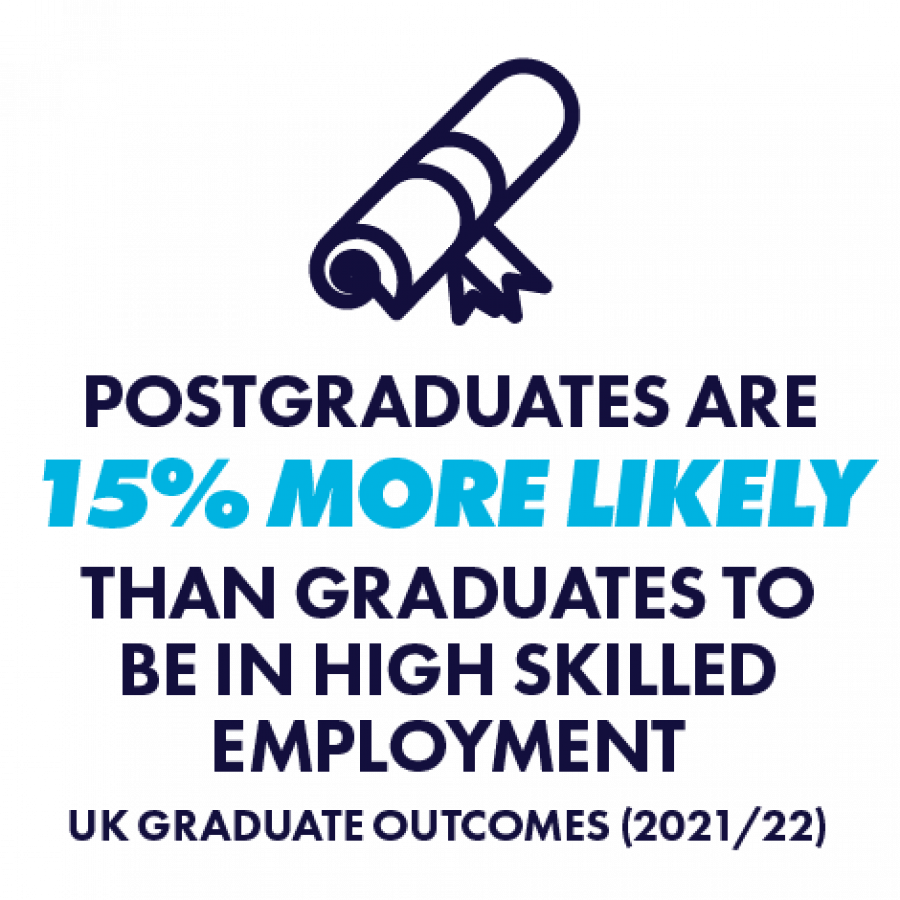 PG 21% more likely than UG to be in highly skilled employment
No 1 Large student satisfaction