Your Stories
Student Life 
The Magysfarm Collective – Growing Music Together
Five girls from UU Music: Niamh Murray, Cara Quinn, Rhian Brownlow, Clodagh May and Lara O'Donnell are the focus of the 'Magysfarm Collective' project and are producing amazing original songs that have been recorded and produced by an eleven-person team of mentors.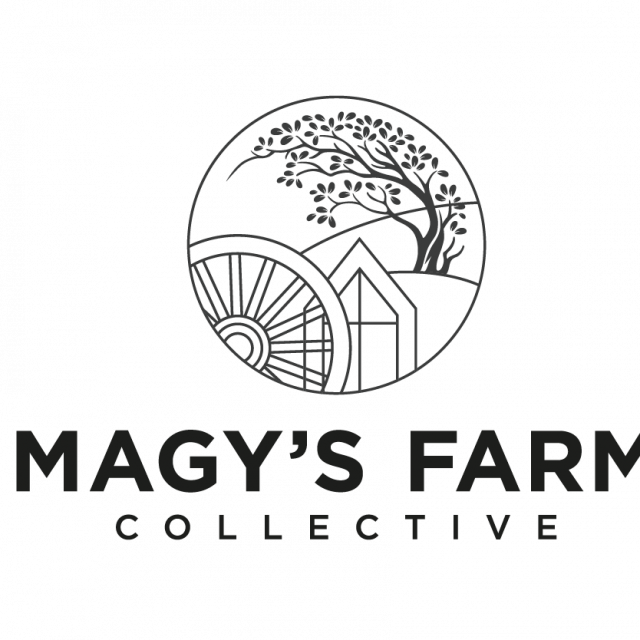 ---
The Collective
The 'Magysfarm Collective' was set up by husband-and-wife team Dr. Linley Hamilton and Maggie Doyle. Maggie is a former Editor of Music at BBC Radio Ulster and Linley a University Lecturer in Music at Magee, BBC Jazz broadcaster and established trumpet player.
The two operate a music space at their farm where they provide opportunities for musicians to play, rehearse, record and perform. In July 2020, they established the Collective, which was designed to bring elite talent to the next level and secure pathways into the industry for the most gifted young performers.
The Musicians
Five girls from UU Music: Niamh Murray, Cara Quinn, Rhian Brownlow, Clodagh May and Lara O'Donnell are the focus of the project and are producing amazing original songs that have been recorded and produced by an eleven-person team of mentors:
Musical Development: Dr. Linley Hamilton
Vocal coaches: Dana Masters, Liane Carroll
Songwriting coach: Jude Johnstone USA
Producers: Matt Curran, Michael Mormeecha, Peter Doherty and Rocky O'Reilly
Overview: Foy Vance
Musicians: Liam Bradley drums, Mark Egan USA bass, John McCullough keys
Introducing…
Niamh Murray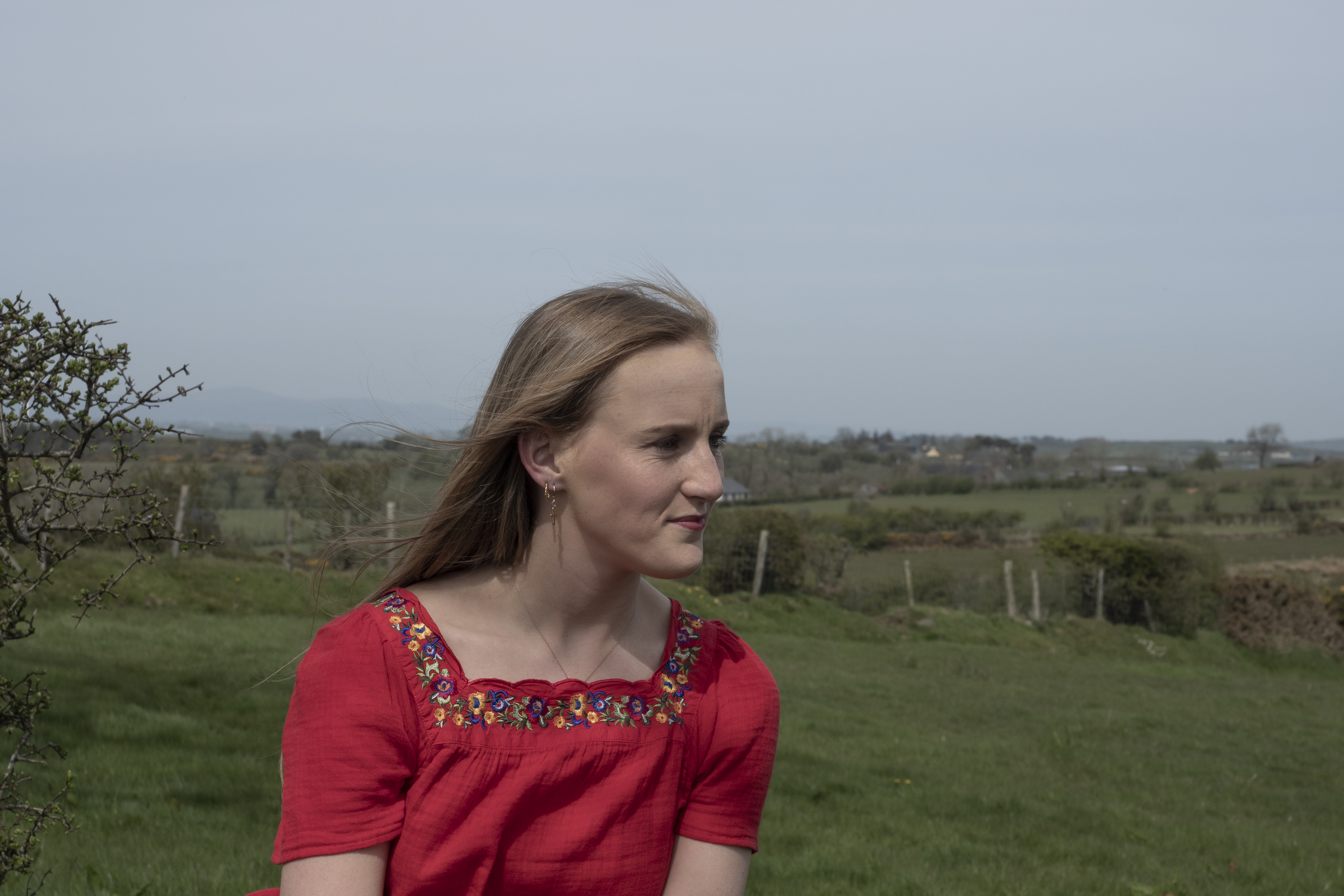 My name is Niamh Murray and I am a Singer songwriter from Lurgan, Co. Armagh. I have been writing songs since I was thirteen years of age but have only now, this year, began to pursue my dream of performing my own music. I am also a classically trained singer and have been studying and performing this genre of music for the past 10 years.
My background of classical and choral music has taught me so much about my voice and how to use it. I have carried my knowledge of classical singing and performing into my original songs which has allowed me to create my own unique sound and style of singing.
I am very much looking forward to a year of releasing original music, live gigs, extraordinary musical experiences and exciting collaborations. I only hope to improve as not only a singer but a songwriter as I gain more experience performing and writing over the upcoming months and years.
Cara Quinn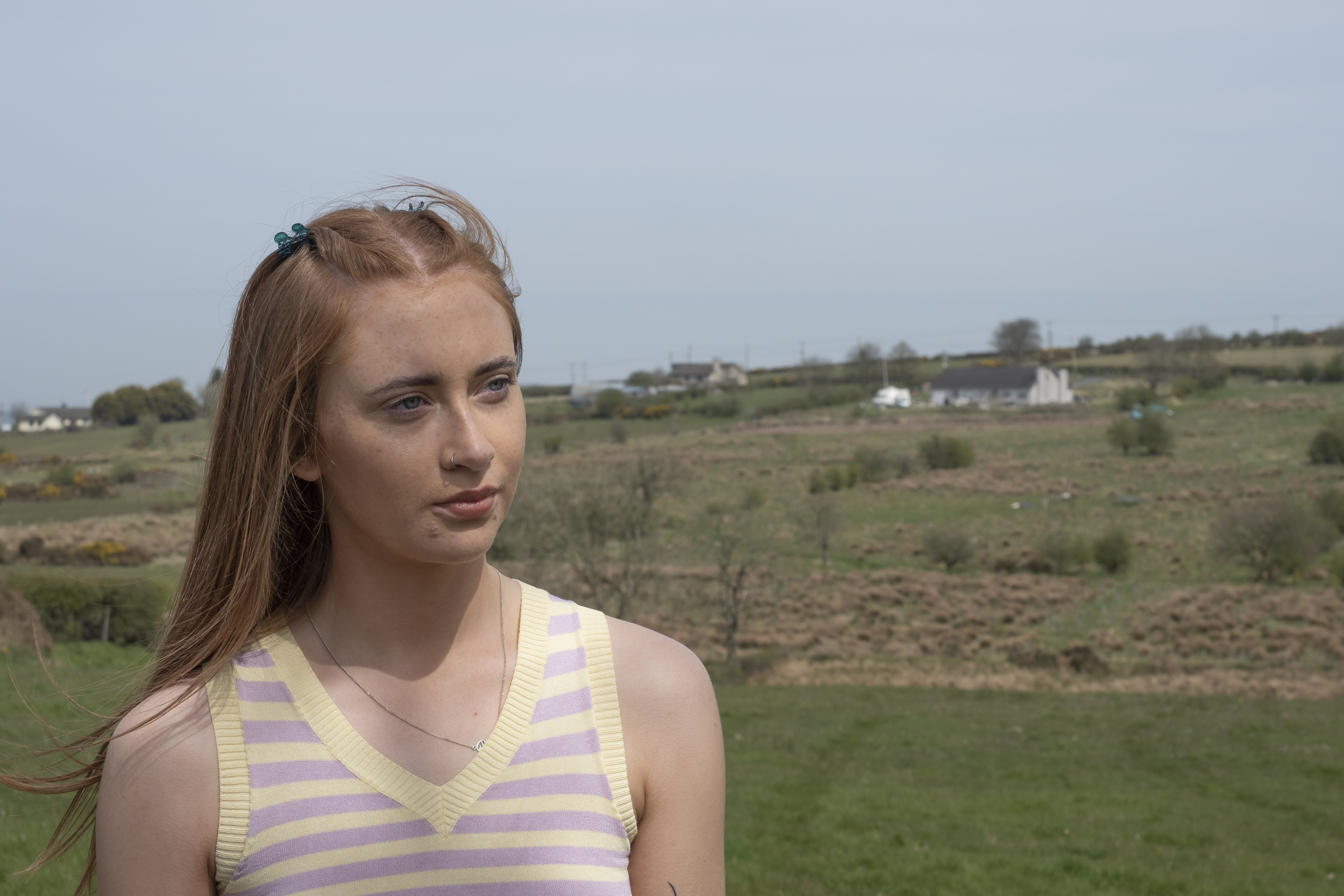 My name is Cara Quinn, I'm 21 years old and I'm from a town in County Tyrone called Newtownstewart. I'm a singer songwriter who has been involved with music in some way my whole life. I started to write my own music and gig as a solo artist at around 15/16.
Being involved with the pulse centre in Strabane I started to get quite a few opportunities for paid gigs once even at a small stage at Stendhal festival. When I moved to Derry to study music at Magee, I met people who took me under their wing, one being Kieran Dunlop who works with Music Capital supporting local musicians. I've had the chance to play at Battle of the Bands and managed to reach the final and I have been asked to play at quite a few intimate gigs around Derry getting the chance to play my own original music. The most recent being before lockdown at Cultúrlann Uí Chanáin in Derry as part of the IMBOLC festival.
My most recent endeavour is being a part of 'Magysfarm Collective'. I have gotten to work with producers, established musicians and have had an amazing space to develop myself as an artist with some amazing mentors also. I would probably describe my music as folk/blues. I have such a wide range of music taste so I can never really answer the question "what music do you take influence from" because I feel like I take a little bit from everything and everyone that I love listening to. I'm a huge fan of lyric writing so I do admire the writing of musicians such as Dermot Kennedy or Lizzy McAlpine at the minute.
Rhian Brownlow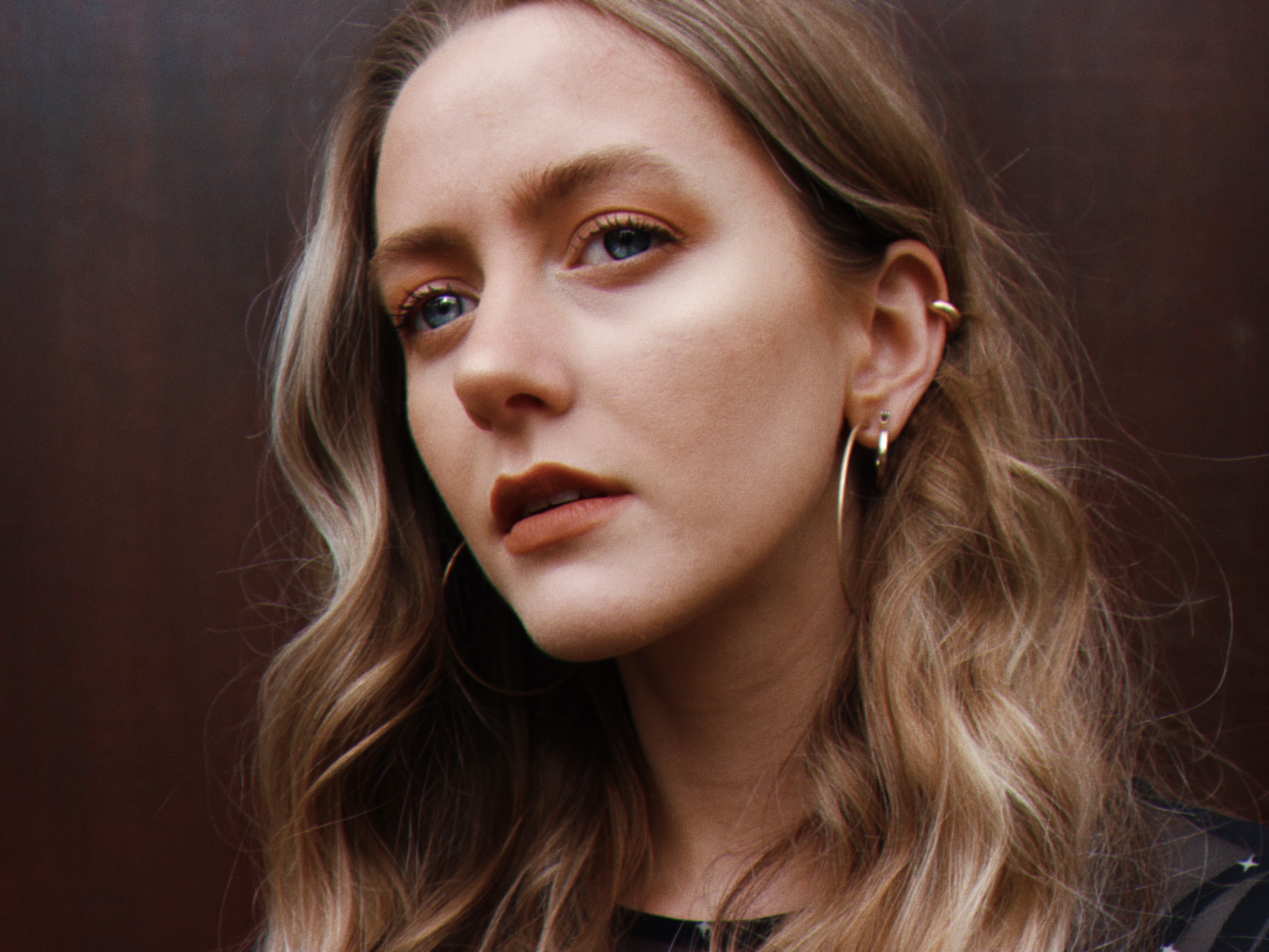 I'm Rhian, I'm 22 years old and I'm a singer/songwriter from Northern Ireland. I long to create a safe and intimate space for listeners who love thinking deep, love nature, and relationships to join me on my exploration through music. Song writing is what I have always used to express what I'm feeling, I mostly use the piano as a vessel for this. And I love that even after the full stop has hit the score the song can continue to develop and grow and can even change its meaning.
Magee allowed me to breathe in new experiences, allowing me to eventually hone in on what I really thrived doing. I have had once in lifetime opportunities within Ulster University, which I will always look back and be thankful for.
You can find me on Facebook - Rhian Brownlow_Music and/or Instagram - rhianbrownlow_music
Clodagh May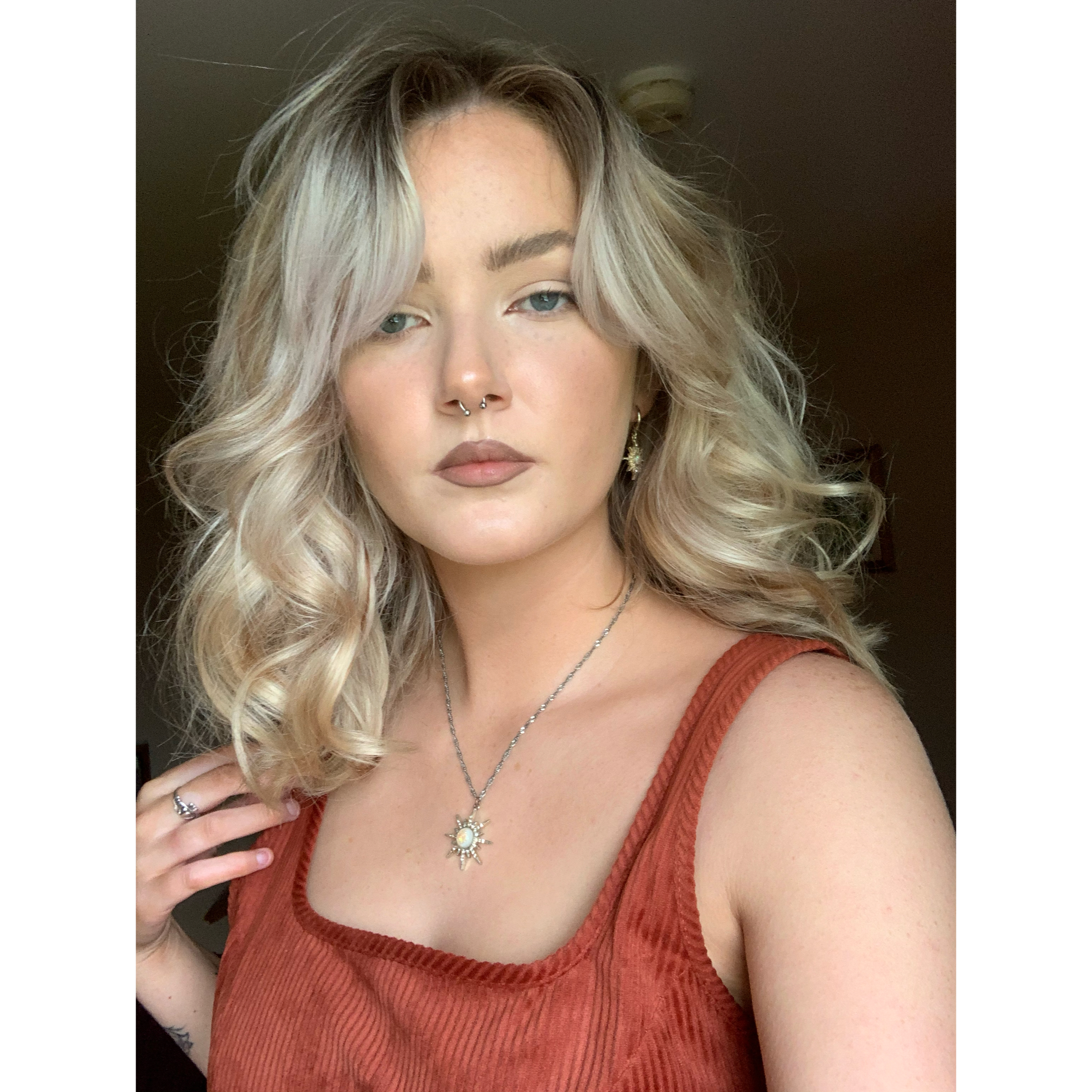 My name is Clodagh May and I'm a 22-year-old musician and song writer from Derry. I've been singing since I could talk and writing music since I was in school. In the last 12 months I have written and recorded my debut Ep, which includes 3 original tracks.
I have a varied range of musical influences, from Led Zeppelin and Heart, to Etta James and Kate Bush.
Having strong female role models in music is something that's very important to me. I grew up listening to Stevie Nicks, Debbie Harry, Bonnie Tyler and many more powerful female voices, and I hope my music reflects the influence they have had on my ability to write and perform.
I'm looking forward, as I'm sure all of us are, to getting back out and playing live gigs again. The pandemic has stripped us of being able to play in front of people, but it has given me the opportunity to write and get better and prepare for when the time comes to finally release my own music. I can't wait for the world to hear what I've been up to.
I am part of the Magysfarm Collective with 4 other girls and work with producers Michael Mormeecha and Rocky O'ReIlly as well as being on a mentorship programme with vocalists Dana Masters and Liane Carroll and song-writing coach Jude Johnstone (USA).
Lara O'Donnell
My name is Lara O'Donnell, I'm 19 years old and I grew up in a small town in the Northwest of Donegal, called Dungloe. I am currently a second-year student in Ulster University Magee, studying music. I am a singer/songwriter and music has been my passion from a young age, and I always knew it was something I wanted to pursue. Recently, I have been working hard alongside many amazing musicians writing and recording my debut EP and can't wait for everyone to hear it!
You can find me on Facebook as LÁRA and on Instagram as @laramusicofficial to hear some covers and keep up to date with my original releases and some other exciting things coming up!
From studying at Ulster University, I've been fortunate to receive many opportunities that have allowed for me to meet and learn from a lot of extremely talented musicians. My confidence has grown immensely, and it has pushed me further as a musician where I find myself doing things, I never thought you would be able to do.
Your Stories
Student Life