Careers
Niamh Donnelly: How a cancelled placement helped her change lives
Niamh Donnelly, a final year student at Ulster University studying Social Policy, explains how her cancelled placement, led her into a truly rewarding role.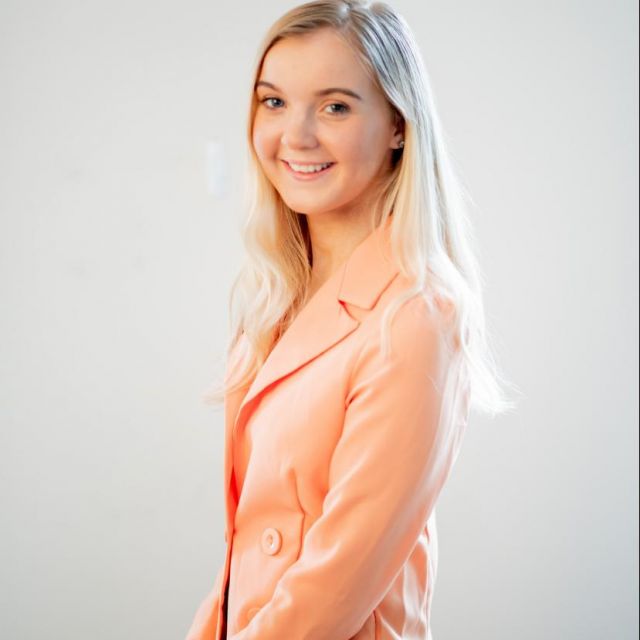 ---
Niamh Donnelly- Final year 3 student studying Social Policy
Hi, my name is Niamh Donnelly. I am currently a final year student at Ulster University studying Social Policy. In May of last year, I was set to carry out my assessed placement module with Action for Children in Enniskillen. However, due to COVID-19 this placement was cancelled. This left me feeling very nervous and worried as I had no work experience at the time, and I knew that work experience would be essential when seeking employment opportunities after university.
Taking Matters into my own Hands
After this setback I decided to take matters into my own hands and seek out projects that I felt were important to develop my skills. This was when I reached out to the Informed Minds. Informed Minds is a start-up company with the overall aim to provide early intervention to students and young people experiencing mental health issues by creating an app which offers both peer and professional advice and stories. The Informed Minds vision was something I really connected with and so after reaching out to the CEO of the company, Sinead Welsh offered me a placement opportunity, working two days a week for her on a volunteer basis.
Informed Minds
Working for the Informed Minds company has been an incredible experience for me giving me the opportunity to talk to professionals and other students that I would not have known otherwise. In my placement I have been working alongside the company as lead student ambassador to act as a voice for our young people and encourage other students to get involved. Since this we have over 10 student ambassadors across a variety of universities in Northern Ireland and many more supporters.
UU Support
I also organised zoom meetings with two of my lecturers at Ulster University for Informed Minds. My lecturers were so knowledgeable offering us advice on how to develop our app and spread the word.
A Humbling Experience
When gathering content for our upcoming app, I was given the opportunity to listen to other students' personal experiences with mental health issues such as social anxiety, depression and eating disorders to name a select few. It has been truly humbling to listen to the stories of others and develop my awareness and understanding of the mental health issues which are so prevalent in our society. Working as a member of the Informed Minds team has given me the confidence to apply for other opportunities which beforehand, I never would have done.
In February 2021 I was selected to be a member of the Young People's Well-being Council, by Pure Mental NI. This is the first council in NI solely made up of young people aiming to encourage and advocate for public-minded policy for young people.
Advice for Students
If I were to offer any advice to students that are worried about lack of work experience or skills for employment, my advice would be that it is never too late. There are so many opportunities available if you put yourself out there and try something new. Try not to dwell on the rejections too much, if you apply for something and you don't get it there are lots of other options for you so try not to get disheartened and apply for the next one.
Why Choose UU?
Choose UU because the lecturers are so lovely and supportive they will help you with more than just your course because they really care about your interests and want to see you do well in, whatever it is you decide to do.
Thanks for reading,
Niamh.
Careers