Your Stories
Lara McFarland: Broadening my artistic experience at Ulster
Lara studies Foundation Art and Design at UU. With a real passion for growing, learning and developing her work, Lara tells us more about how studying at Ulster has helped push her out of her comfort zone and broaden her artistic experience.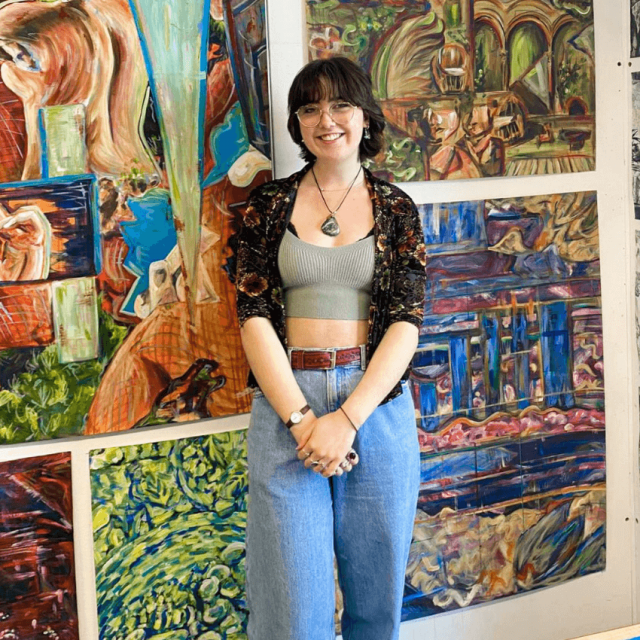 ---
Growing in confidence, developing my art
My name is Lara McFarland, and I study Foundation Art and Design at Ulster University.
Studying at Ulster has been so important to my art, feeling that within the very first few weeks my style has become more professional and confident.

My experience at Ulster
The pace of the course at Ulster means you're opened to so many new resources and mediums every few weeks.
This helps push your comfort zone and broaden artistic experience, especially with such amazing facilities!

Foundation Art facilities!
We have our own space for Foundation Art but are also encouraged to walk around campus and explore, finding inspiration for projects inside and outside the building.
It's amazing to be given the space and time on campus to create, surrounded by a great support of people who have such a passion for art in many different ways other than your own.

"...a brilliant start to my art practice."
I'm so grateful for the wonderful tutors and lecturers that make us a priority, helping with our UCAS application for next year and being someone you genuinely feel welcome to come and chat to.
It's been an amazing experience and a brilliant way to start my art practice.

Your Stories