Your Stories
Eva Nelson: From 'dropping out' of A-levels to finishing a Law Degree
Current UU Law student Eva, shares with us her story on the challenges she faced throughout her life and how she came to University.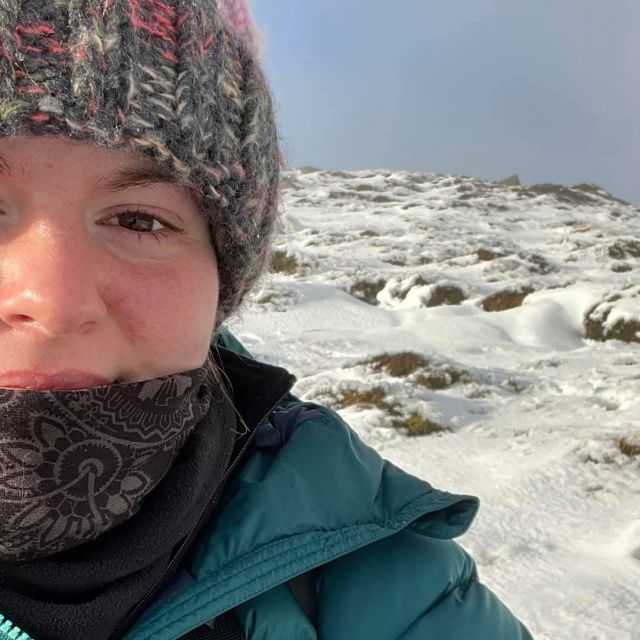 ---
Introduction
My name is Eva and I'm 24 years old.
I am in my final year of Law at Jordanstown and in September I am starting my Masters (LLM/MSc) in Corporate Law, Computing and Innovation at the Belfast campus.
Changing my 'Life Plan' and Leaving School
When I was younger, I had no idea what I wanted to do or study and was constantly changing my 'life plan'. By the time GCSEs came along I was burnt out, suffering from some mental health problems, and was finished with formal education.
I left school at 16, in 2015, and began my A-levels at South Eastern Regional College (SERC), which was a welcomed change of pace from a strict grammar school setting. After two years of subpar work,
I had received one full A-level and had to go back to SERC for a third year. Four weeks into my third year of A-levels I decided I was finished with school.
Taking a Break from Education
Instead of going to university at 18, like most of my friends did, I went travelling.
I settled into a life of working full time here in Northern Ireland, but I also spent some time working in Canada and Germany. After two years away from education I decided it was time to go back.

Choosing What to do Next
I returned to SERC in September 2017 to study a Diploma in Foundation Studies (also known as an Access course or Access to Education).
Most of my teachers at SERC had taught me for A-levels and noticed my potential - something I had yet to see in myself.
They pushed me to go to the Ulster University open day at Jordanstown and I had intended on just going to the History talk and going home, but I randomly walked into the Law talk.
I listened intently to John Kennedy talk about the module and found myself thinking.
"I'm really interested in this!"
The Law talk had piqued my interest but when I spoke to the lecturers at Ulster, who were so welcoming and knowledgeable, I decided that Ulster was the place for me.
In May 2018 I received my Access results, and I was on my way to study Law at Ulster. Although studying Law was never something I planned for when I was younger, I had (accidentally) found a subject I was passionate about and it worked for me.
From Then to Now
Three and a half years later, here I am! I'm about to finish my degree and start my Masters, which is something my 16-year-old self would never have imagined. Looking back, 'dropping out' of A-levels was the best thing I did for myself, as I would never have chosen my current path without those years away from education.
It still hasn't been easy and throughout my studies at Ulster there have been so many different challenges I have faced and, of course, the latest one being online learning because of the pandemic, but I am so glad I picked Ulster over any other institution.
UU Support
The staff go above and beyond for their students and the support services, like Student Wellbeing, that the University offer have also been a great help to me. I also became a member of the Mountaineering Club and the Ulster University Law Society during my studies. Both are great societies, and I would highly encourage everyone to join a sport or take part in an academic society when they are at University.
I have met some great friends through both clubs and wouldn't have stayed sane during this unprecedented time without them!
I'm really looking forward to spending a few more semesters studying at Ulster, whether that'll be sitting in an actual lecture hall or on my living room sofa, because I genuinely think it is a fantastic University with some of the most caring lecturers.
Any students who are struggling during this time should use the services that Ulster offer and reach out to your lecturers or fellow classmates for help.
Advice for Students
Finally, from one student who really needed to hear this a few years ago: so many people are in your corner cheering for you and can see your potential - even if you can't see it yourself. Keep going!
Why Choose UU?
Because the staff go above and beyond for the students.
Your Stories