Your Stories
Erica Cleary: Part-time study and a dream job abroad with Jameson
Erica Cleary is studying International Hospitality Management part-time at Ulster University, and last summer was selected to travel to South Africa to manage a pop up Jameson Tour activation experience.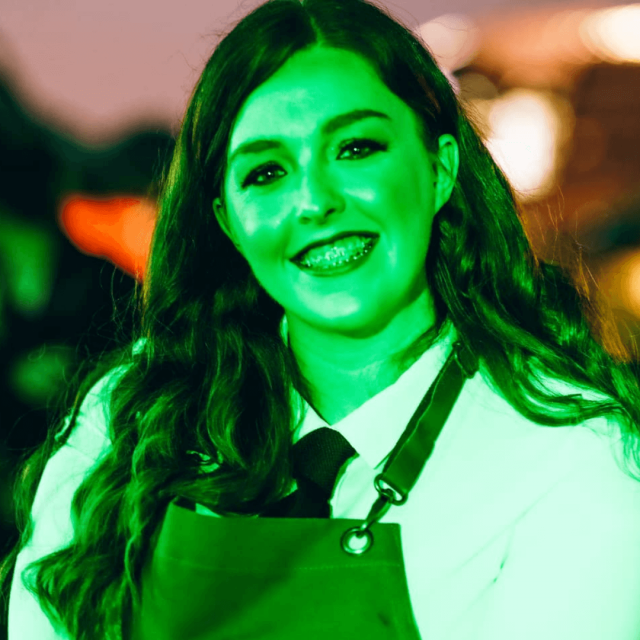 ---
Study, work and adventures!
I'm Erica Cleary, I'm 25 and I am in my final year of studying International Hospitality Management part-time at Ulster University.
I began my journey four years ago. Alongside my studies, I work full time in The Jameson Distillery Bow Street as a Brand Ambassador. I started at the tourist attraction in 2017 and my love for hospitality and tourism motivated me to start studying in Belfast.

Part-time study at UU
When I first enquired about studying International Hospitality Management, the course directors went above and beyond to reassure me on any reservations I had, and the lecturers and staff have continuously encouraged me to progress myself and inspired me to grow my career in hospitality management.
Throughout my degree I have been supported as a part-time student and everyone always worked hard to ensure I was experiencing the best that university life has to offer.

Enhancing my career
Since I joined Irish Distillers, I progressed to Craft Ambassador. This meant I was able to teach cocktail making classes and whiskey production classes to visitors. In the last six months, I have been promoted to Training Co-ordinator, and within this role I am responsible for all internal staff training and development.
International Hospitality Management has provided me with a unique and educational insight into the business industry. The skills and knowledge I acquired motivated me to apply for a unique job opportunity that arose in Jameson which required travelling to South Africa for six weeks to train local Pernod-Ricard brand ambassadors on a Jameson marketing activation in Johannesburg.

Learning to grab hold of opportunities
I was the successful candidate that got offered the job with Jameson in Johannesburg.
While I was in South Africa, I trained local ambassadors and assisted with the launch of Jameson Distillery on Tour which ran for three weeks. This was a local project where consumers could do a Jameson Distillery Tour, enjoy food, drink and live music performances daily.
Travel was limited due to the COVID-19 pandemic, and it was important for us to allow guests to have an authentic 'from our home to yours' experience similar to our Dublin brand home. It allowed the brand to create advocacy and share convivial moments with consumers across the world in a time of uncertainty.
During my time abroad I used my skills and learnings that I developed from my studies at Ulster University. This was a critical element to my roles and responsibilities and contributed to my success at Jameson Distillery on Tour. I made life long friends and continue to grow and shape my career after my six weeks abroad.
The staff, students and friends I made in UU gave me the confidence to put my best foot forward in South Africa.

My advice to students
As I continue to finish my final year of study, I would encourage anyone looking to continue or further progress their studies to do it at Ulster University.
Although it can be difficult to manage working full-time and studying a degree part-time, the support I received at Ulster has made it one of the most enjoyable and unforgettable experiences of my life.
Your Stories