Student Life 
Chloe Ferguson: Loving life at UU and in the USA
Chloe Ferguson is studying for her Masters degree in Biological Sciences at Ulster. Find out more about her current placement as a Research Analyst at Indiana University, USA!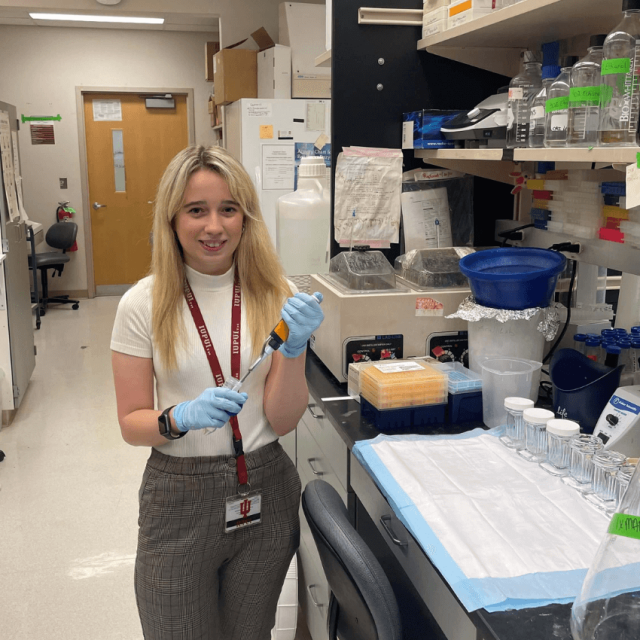 ---
My current studies, and my placement opportunity
My name is Chloe Ferguson, and I am currently studying an integrated Master's in Biological Sciences with Ulster University through an online course.
While completing my Master's, I am working as a Research Analyst in the Cardiac Developmental Biology department in the Well's Center at Indiana University school of Medicine.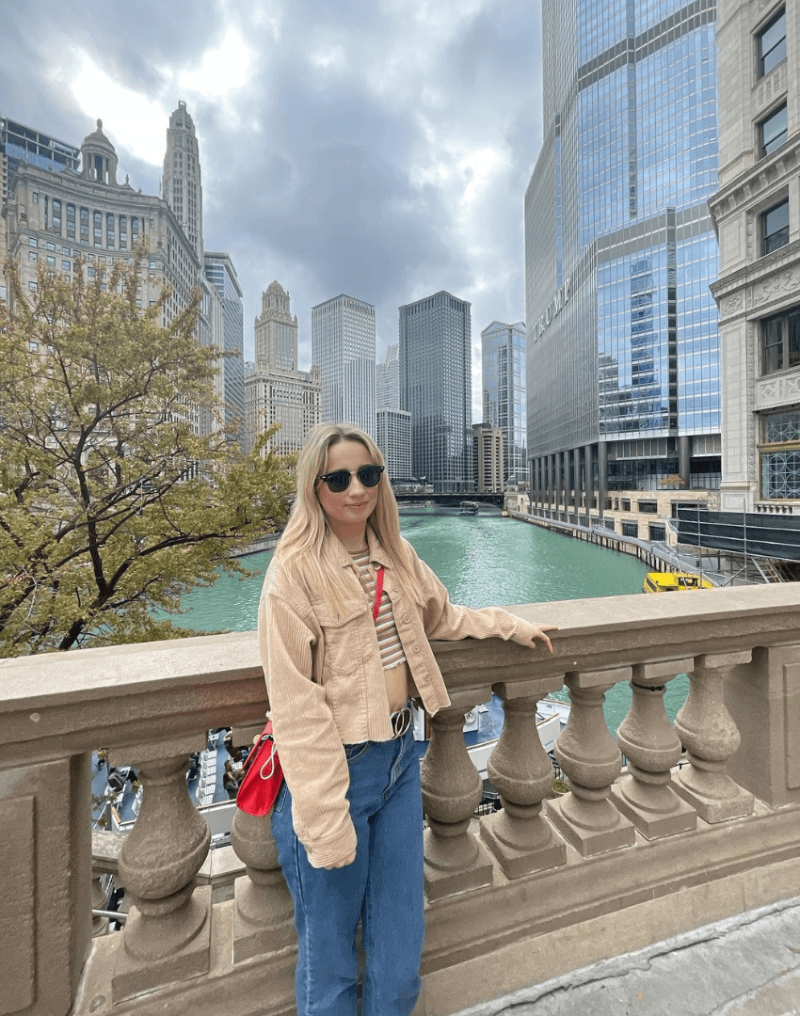 Why I chose MBiolSci at UU
I was enticed to do the course for a few reasons!
The first reason for choosing UU was that I really enjoyed the undergraduate academic classes and I wanted to continue learning biological sciences, so this was the perfect opportunity to further my education.
It also gave me the opportunity to travel to America for a year, and this is something that I have always wanted to do. Since being here, I have been able to travel to Chicago and Miami, with more travel plans in place for the future.
I also knew that the program would enhance my career and help me to decide if research was the path I wanted to take. Now that I am doing the course, I am glad I decided to continue my education with UU.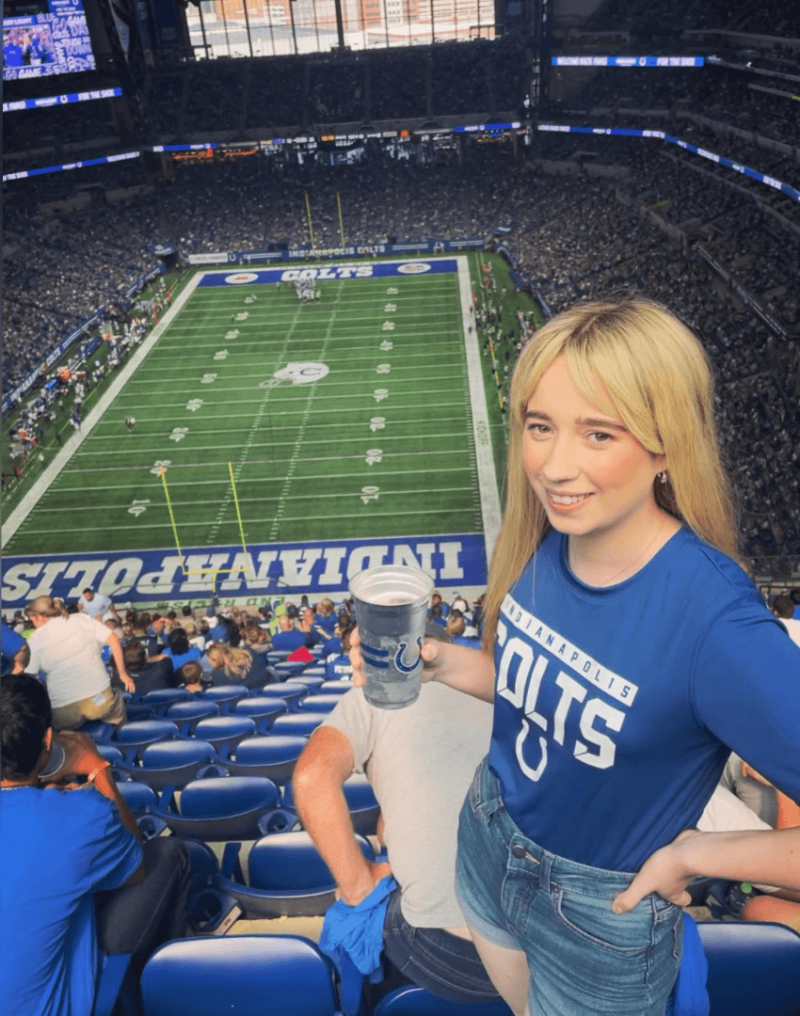 My current role as Research Analyst at IU
UU and IU have a partnership that allowed this program to take place. This has been going on for many years and has had dozens of Irish students come through the program. I found out about the program in my final year of my Biology Degree at UU, and I immediately applied.
Here at IU, I am working in a highly skilled research lab, learning new techniques, and gaining experience by working with top experts in the field.
The project that I am investigating involves observing the basic-Helix-Loop-Helix transcription factor Hand2 and its involvement in embryonic development.
This work and results obtained from the project will go towards my master's assignments and research project.
This opportunity has allowed me to realise that research is the career path that I want to take, and I have also developed a strong interest in medical and molecular genetics.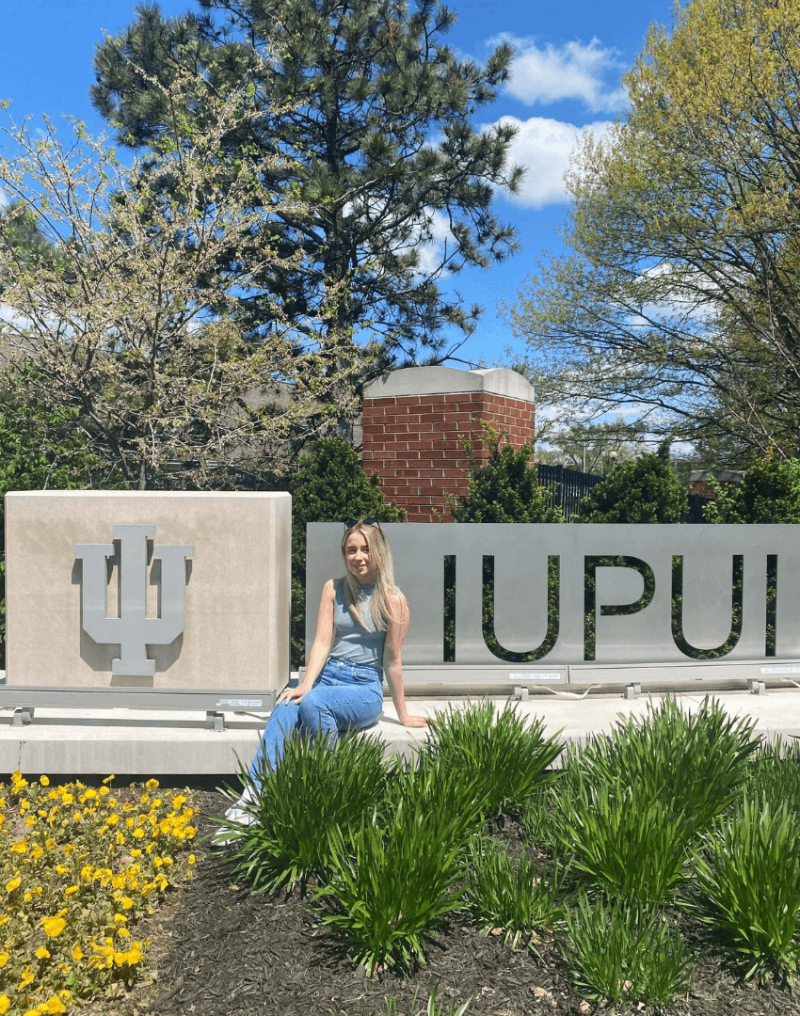 Love for the Coleraine campus
My time at UU in general was a really good experience. From studying and living in the Coleraine campus it was amazing having the scenic area of the North Coast right at my doorstep. I made many friends throughout my 4 years who I keep in contact with, and I know will be friends for life. UU has a very friendly atmosphere in and outside the classroom with many social activities to take part in.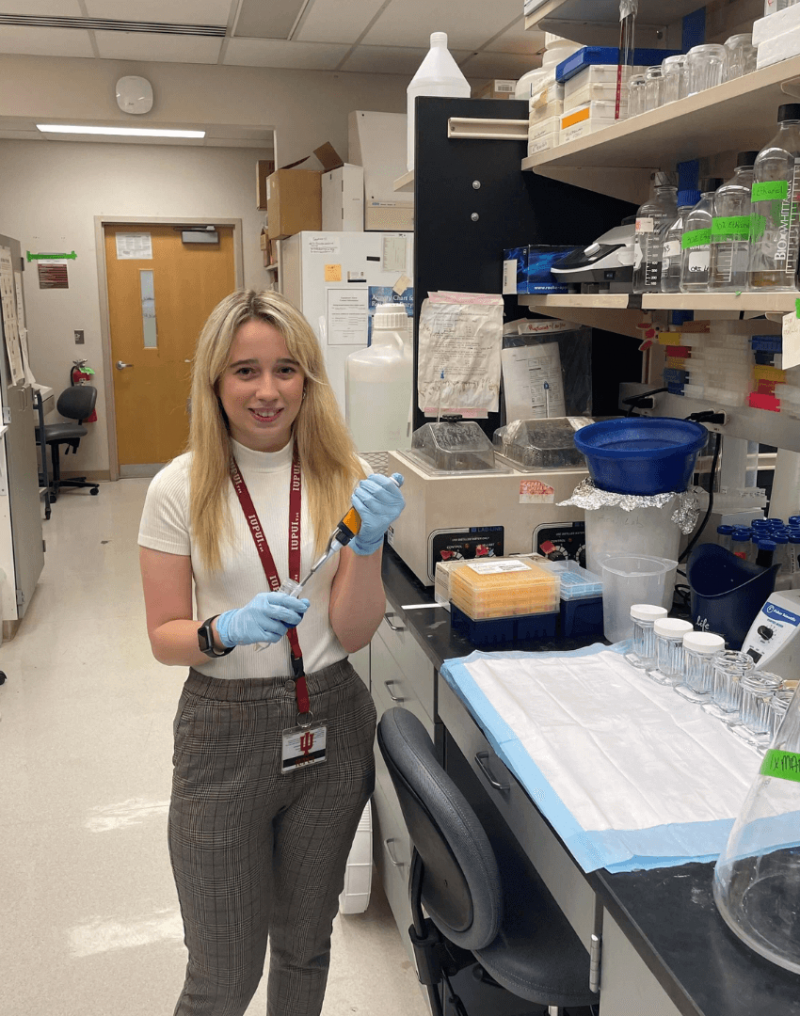 My advice for current students...
Travel!
If you ever get the chance to travel internationally, do it. Travelling to the US and living here has given me a lot of life experience as well as gaining independence. It has been amazing meeting new people and experiencing different cultures. I would definitely do the research into your course to see what travel opportunities are available and ask lots of questions before applying.
Studying/ working in a different country can be quite daunting at first, but the I found the lifestyle to be very adaptable and I am really enjoying myself here in Indianapolis, USA.
I recommend choosing UU for prospective students because of the support available. UU provide an excellent teaching environment with very friendly lecturers who are always there to answer any questions you may have. If you want to study a science-related degree, UU have a good mix of practical and academic classes, with the practical lab-work providing useful skills for future employability.
Student Life