Student Life 
Bea Greenberg: Surf's up! Catching waves as a student and athlete
Bea Greenberg studies Marine Science at Ulster, and is also a champion surfer! Read about her dedication to studying and sport, as she catches waves at Coleraine.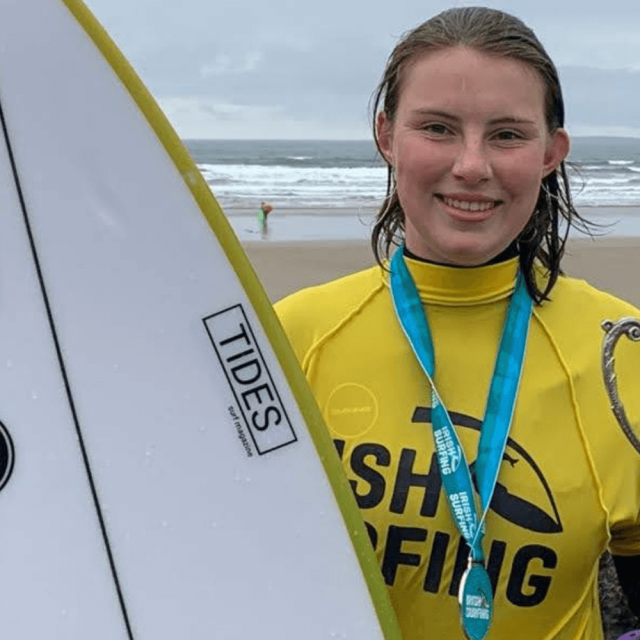 ---
Finding my wave as a surfer and a student
Hi, I'm Bea Greenberg, an Irish Female Surfer and first year BSc Marine Science student here at Ulster University.
I began surfing because I saw how happy it made my dad, so at a young age he took me out to give it a go and I haven't stopped since.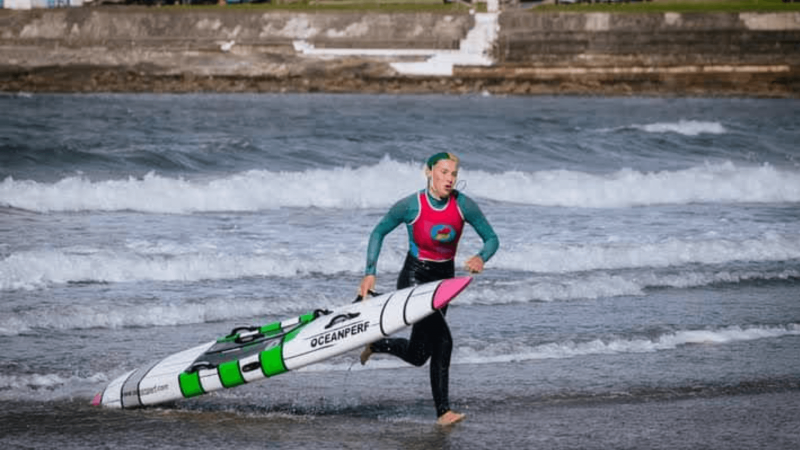 My surfing story
After watching a surf competition on one of my local beaches back in 2016, I thought it would be a cool way to meet like minded surfers and it meant I could release some of my competitive energy.
Fast forward a few years and I have 4 Irish titles, have represented Ireland and was selected to compete at both European and World level.
Recently I was exposed to a whole new world of surfing - big wave surfing.
I recently surfed a 30ft swell that hit East Strand and fell in love with the adrenaline of it all. It's a world that not many people get to experience, so I'm hoping to learn more about it and gain more experience.
I've been extremely lucky in my surfing career in the sense that I have had an unreal support team, from family and friends to sponsors.
Over the last 2 years I have been given the chance to work with some amazing brands and I am even prouder that the majority of them are Irish. Huku balance, Sham surf wax, Sub6, Kelpman ocean blends and Skindog surfboards have really helped my surfing progress by keeping me fit, healthy and ready for action.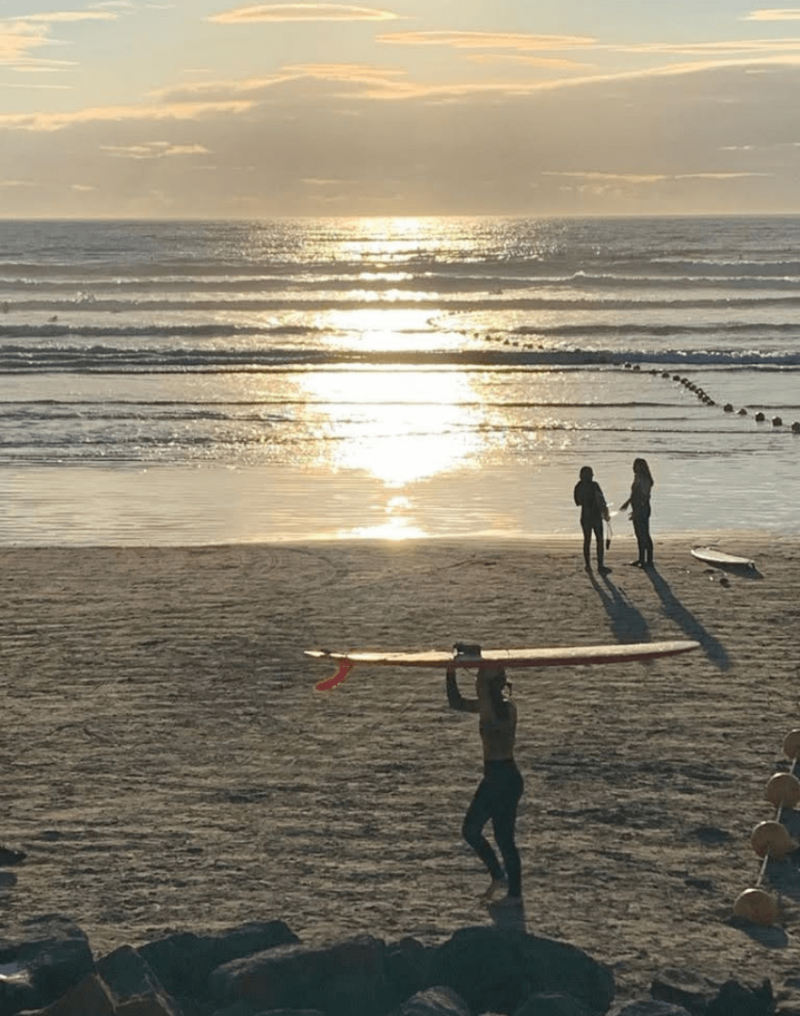 Studying and training - finding the balance
I have no problem telling it like it is, and the truth is it's hard at times to balance being a student and an athlete! Especially for surfers - if we see waves, we immediately think that those waves could be the ones that score you an epic session.
There are times where school has to come first. Finding the energy after a 9 to 6 day of classes can be difficult but I think that's when you have to push past the excuses and the tiredness and just go and find time to train.
Eating well is seen as 'difficult' with the stereotypical idea that when you become a first year you're going to gain the 'freshman 15'. I don't believe in that idea at all. As an athlete I know that eating only fast food isn't going to benefit me in any way. That's why when I go to uni for the week I have an idea of the meals I'm going to make and what I'm going to eat.
It's all about learning how to make time without making excuses and finding the correct work/sport/nutritional balance; which does take time!

Marine Science at Ulster
I was lucky in the sense that I knew what degree I wanted to do. I knew that I had to give back to the ocean that I use almost daily and I wanted to learn more about the place I love most.
In choosing a university, I knew it had to be near the ocean and have a surfing community. After speaking to a few of the past pupils of Ulster University Coleraine, it sounded like a place I could see myself fitting into. I got invited to view the university and the lecturers assured me it was a very hands-on course (I am not very good at sitting still in a classroom).
After the tour, my family and I went to view the beaches (of course) and after seeing the amazing beaches and all the surfers I knew I could see myself living here.
Marine Science is a hands-on course. This year alone I have been on 2 boat trips and 3 field trips. We have been out on boats to tag rays and skates and out to view the islands off Ballintoy. In addition we have been to both Ballintoy Harbor and Portballintrae to survey the area.
We do a lot of lab work and first year gave us a broad overview of what we will be doing for the rest of our degree.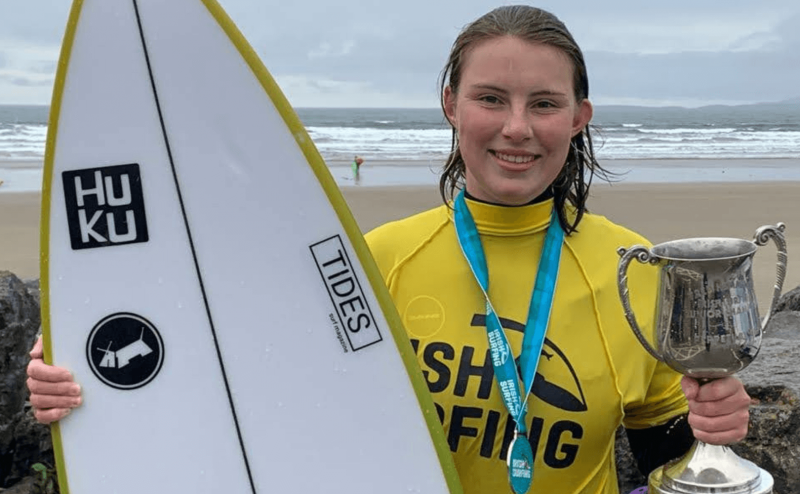 Coleraine campus and the great outdoors!
The campus here at Coleraine is amazing.
I love the fact the train comes right to the university and you can travel to the coast in a matter of minutes. There are so many clubs and activities you can get involved with.
I think one of the most important things that everyone should know about UUC is that the campus and location is definitely made for people who love the outdoors. There are beaches, amazing hiking tracks, rock climbing, swimming and cliff jumping, all on the campus doorstep.
One of my biggest worries was that I would have to choose between surfing and school work, but Ulster has been very helpful and I can easily train and surf while studying here!
Student Life