---
Overview
The School of Computing, based at the Jordanstown campus, is comprised of two focused research groups in Pervasive Computing and Artificial Intelligence. The School is home to two industrially focused Innovation centres, BT Ireland Innovation Centre (BTIIC) and the Connected Health Innovation Centre (CHIC).
Computer Science at Ulster continues to be in the top 25% in the UK for research power. In the recently published national assessment of research quality, REF2014 (Research Excellence Framework), with 90% of our Research Environment being rated as world- leading or internationally excellent with the quality of its 4* and 3* publications ranking the submission at 17th out of 89.
In Pervasive Computing, research is focussed on sensor-based technologies, connected health, data analytics, computer vision, and next generation networks, systems and services, with applications in activity recognition, assistive technologies for healthcare and independent living, healthcare modelling and bioinformatics.
Research in Artificial Intelligence is focussed on machine learning, pattern recognition, logic and reasoning, knowledge engineering and ontology, decision support systems, and semantic analytics, with applications in text mining, intelligent document analysis, biometrics and video-based scenario and event recognition, and food authentication.
---
Summary
Research within School of Computing in Pervasive Computing is focused on ambient assisted living. This incorporates Internet of Things (networking and structure of sensors in buildings, clothing and personal devices) and intelligent processing (machine learning, data mining, pattern recognition, decision support, context-based prediction, data fusion, and multimodal interaction).
Much of the research focuses on behavioural monitoring (through environmental and biometric sensors) and activity recognition, with application to assistive technologies for smart homes, independent living, and healthcare monitoring and diagnosis. Research is supported by new laboratory facilities for deployment of sensing technology in connected health care, including body scanner, eye-tracking, and other state-of-the-art devices.
The main research themes in artificial intelligence are the following: data engineering; knowledge engineering; semantic analytics (making sense of unstructured data such as image, video, spectra and text); biomedical informatics; and mathematical modelling and optimisation.
Applications include work on multimodal biometrics (including face/palmprint/iris recognition); text and video information retrieval; food authentication; reliable decision support (e.g. medical and transport); soft sensor design; software complexity metrics; text mining to extract argumentation structure and application to document reuse and software defect analysis; remote sensing data analysis and anomaly detection; mathematical and computational modelling of complex systems; and biomedical applications.
---
About
To support this world-leading research, the school houses a state-of-the-art Smart Environment with a range of cutting-edge equipment and infrastructure. This environment has been specifically designed to facilitate the design, development and evaluation of solutions to support health, wellbeing and ambient assisted living. The environment has a smart kitchen, smart living room and smart bedroom which have been created to support the investigation into the area of assistive technologies and activity recognition. To complement these test beds, a set of 400 sensing nodes is currently available to be deployed in a smart environment covering a footprint of over 6,800 square feet. A recently installed maker lab supports the rapid prototyping of IoT endpoints. The environment also offers a large suite of pervasive sensing technologies, image and video modelling tools and a large suite of computing and software resources including high performance PowerEdge Tower servers.. Along with the smart environment, the School has a newly refurbished Connected Health Living Laboratory (CH:LL). The Connected Health Living Lab (CH:LL), within the School of Computing at Ulster provides a unique environment to support multi-disciplinary research in the area of connected health.
These facilities are used to support the development, deployment and evaluation of connected solutions, data acquisition and semantic analysis of a user environments.
---
Entry requirements
Applicants should hold, or expect to obtain, a First or Upper Second Class Honours Degree in a subject relevant to the proposed area of study. We may also consider applications from those who hold equivalent qualifications, for example, a Lower Second Class Honours Degree plus a Master's Degree with Distinction.
In exceptional circumstances, the University may consider a portfolio of evidence from applicants who have appropriate professional experience which is equivalent to the learning outcomes of an Honours degree in lieu of academic qualifications.
---
English language requirements
In order to be admitted to research study at Ulster, you will need to provide evidence of your English language proficiency as part of your application.
Full details on the requirements for both home and overseas applicants can be found here.
---
Careers and opportunities
PhD graduates are recognised by employers to hold valuable transferrable skills, as the nature of the degree trains candidates in creativity, critical inquiry, problem solving, negotiation skills, professionalism and confidence.
The most recent Ulster survey of PhD graduates found that 92% had secured employment within the first year since graduation (HESA Destination of Leavers Survey 2015), and while two thirds end up in the Higher Education or Research sectors, the range of skills acquired equips the remainder for employment in a wide range of contexts.
---
Fees and funding
Tuition fees:
Details of tuition fees can be found under the fees schedule for the academic year of entry.
To work out for which fees you would be eligible and to find out more information about potential sources of funding, please view the Fees and Funding pages on the Doctoral College website.
---
Apply
We are delighted that you are considering Ulster University for your research studies. Full details on the application process and further guidance on how to apply, and what you will need to upload as part of your application, is available here.
Once you have identified supervisors, discussed a research proposal and are ready to make an application, please apply using the online application system.
Ulster University welcomes applications from all sections of the community and from persons with disabilities. It is University policy to assess all applications using academic criteria and on the basis of equality of opportunity and you should be assured that reasonable adjustments will be made should you require them.
---
Reviews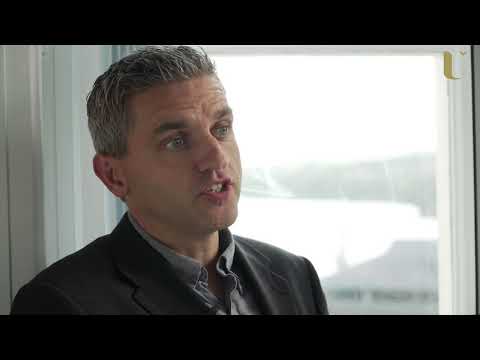 As Senior Engineering Manager of Analytics at Seagate Technology I utilise the learning from my PhD ever day
Adrian Johnston - PhD in Informatics
Watch Video
---

I started my PhD at Ulster University after I received the master degree in computer application and technology from the School of Mathematics and Computer Science, Fujian Normal University, China. My research interests are feature extraction, face verification and pattern recognition.The proudest moments of my PhD when my papers were accepted by journals and I received my PhD certificate. It is a long journey to pursue a PhD, I couldn't have got through this without the constant support, help and encouragement from my supervisors and friends. Many thanks all of them.
Huan Wan - PhD in Computer Science and Informatics
---

I received the bachelor's of engineering degree in computer science and technology from Shangrao Normal University, Jiangxi, China, in 2013; and the master's degree in computer application and technology from the School of Mathematics and Computer Science, Fujian Normal University, China. When I was pursuing a PhD degree at Ulster University, I continued my research on face recognition and image representation.This long journey has only been possible due to the constant support and encouragement of my first supervisor. I also like to thank my second supervisor for his patience, support and guidance during my research studies. My favourite memory was the days of exercising, gathering and playing with my friends here. If I could speak to myself at the start of my PhD, the best piece of advice I would give myself would be "submit more papers to Journals instead of conferences".
Xin Wei - PhD in Computer Science and Informatics
---

After master's degree, I joined the Artificial Intelligence Research Group in the School of Computing at Ulster University to pursue my PhD. I would like to thank my supervisors for their guidance, invaluable advice, encouragement and support throughout my PhD.My proudest moments were when my research papers were accepted in prestigious conferences and journals. I feel accomplished about the six first-author publications from my doctoral research. Also, I have had the honour of receiving the Best Student Paper Award at the 2018 International FLINS Conference.I love travelling; my favourite memories were travelling to present my research in addition to getting the opportunity to meet leading researchers from different parts of the world. And I couldn't have achieved this without the support of my friends and family.
Niloofer Shanavas - PhD in Computer Sciences and Informatics
---

In the whole PhD ordeal, my supervisory team played a tremendous role:- they are three in a million. They are perfect supervisors who perfectly know which milestones or pathways to be taken during research initiatives, and they understand the roles of virtually all stages in the journey of PhD. They showcased superior abilities in managing and motivating me evoking high standards; demonstrating a commitment to excellence. Jane and Haiying guided me as their daughter and Fiona turned out to be the best of friends.I heard from "Eleanor Roosevelt" that "The future belongs to those who believe in the beauty of their dreams." The dream with which I grew up to become a Doctor one day, has finally come true. In the journey of PhD, I embraced that a PhD is not just the highest degree in Education but rather it is a life experience where perseverance is the key. I can never forget words from my external examiner Prof Yike Guo, from Imperial College London. His words
Jyotsna Talreja Wassan - PhD in Computer Science and Informatics
---