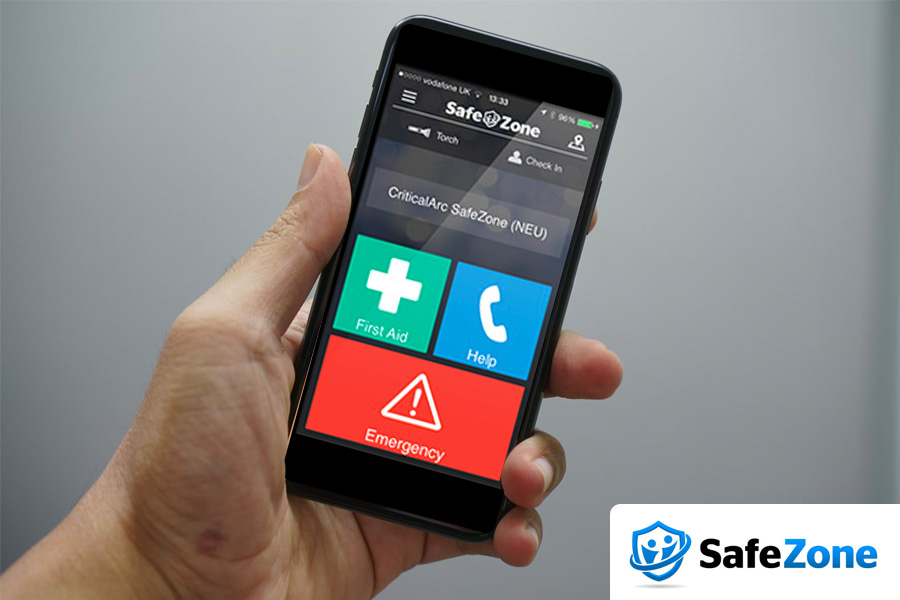 About SafeZone
Ulster University has teamed up with technology firm CriticalArc to provide SafeZone, a free new app for students and staff that connects you to the University security team if you ever need urgent help, first aid or if you have an emergency while on campus.
What is SafeZone?
SafeZone allows you to call for help by activating the app on your smartphone to alert security team members to your situation and location so they can co-ordinate to help you quickly and effectively.
The system is privacy protected, so will never share your location unless you summon assistance or if you use the check-in function designed for those who work alone or out of hours.
By installing the SafeZone app and registering as a user, you will also receive any critical security notifications from the University.
Judith Hamilton, Head of Estate Customer Services – Coleraine and Magee, explained:
"At Ulster University, the wellbeing of our staff and students is paramount and the introduction of this SafeZone app reinforces our commitment to making Ulster University a safe place to study and work.

The technology complements the existing range of security measures we have in place across our campuses and gives users extra reassurance that assistance is just the touch of a button away.

In the interests of personal security, I would recommend that all staff and students log on to safezoneapp.com and download SafeZone to their mobile devices."
Download SafeZone
SafeZone has been implemented across all University campuses, and interested students can download the SafeZone app from their app store and register using their University email address.
To find out more about SafeZone's features visit safezoneapp.com.