Project Funders
EU Interreg NWE
Funding Amount
€2.23 million
Project Website
About the Project
CertD supports SMEs in NWE that develop and market innovative, reliable, self-determined home living products for People with Dementia.
From 2018 to 2050, the number of People with Dementia will increase from 3.3 to 8.5 million in NWE. Because the supply of care places cannot expand at the same rate as the number of People with Dementia there is a shift by local government and People with Dementia to remain at home for as long as possible, in the future more People with Dementia will live longer at home and need more support-products.
However, studies show that People with Dementia and their support network do not always know and trust existing solutions (TRL 6). It is then necessary to define standards for these products and, through certification, increase confidence in them and encourage SMEs to focus on this market (TRL 8).
Projected key outcomes
an improved innovation network, a certification process and test mark
24+ products, services or processes tested in Living Labs in EU
30+ SMEs supported by the project partners, and an ongoing cooperation of companies, research institutions, care providers ,People with Dementia and caregivers in NWE
form basis of a new European Dementia Living Labs Alliance from the certification body and the Living Labs of the partners supported and financed by the certification of further products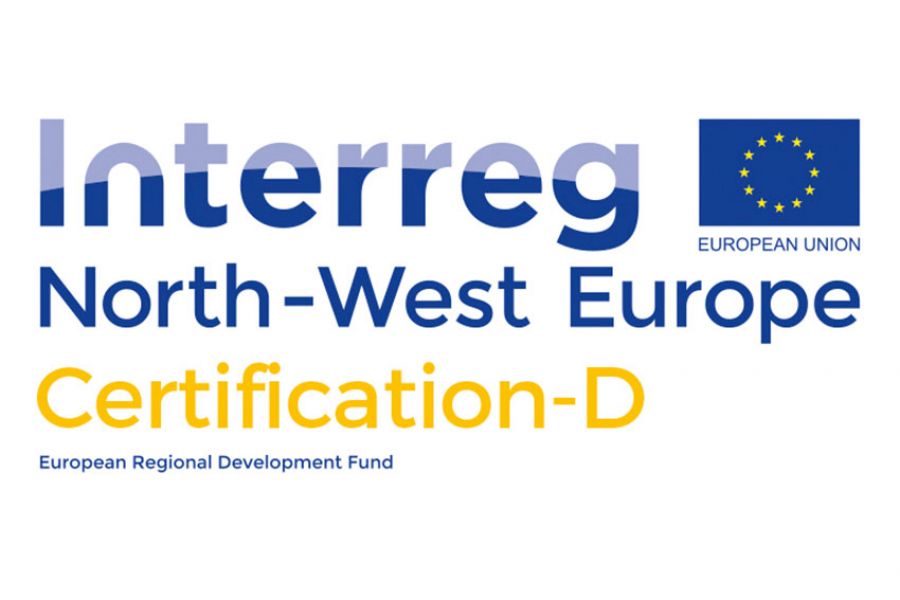 Interreg North West Europe Certification D
---