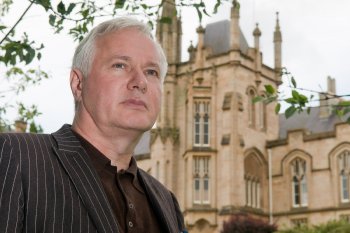 Professor Gerard Leavey, Director, Bamford Centre for Mental Health and Wellbeing at Ulster's Magee campus and Clinical Lead, NI Clinical Research Network for Mental Health
The University of Ulster is leading improvements in mental health with the launch of a dedicated Clinical Research Network for Northern Ireland.
The new network means that mental health patients from Northern Ireland can now be involved in major national and international research trials.
It will also ensure that researchers and health professionals have a better understanding of mental health services.
The network is supported by clinicians and academics from across the Health and Social Care Trusts, the University of Ulster and Queen's University.
Professor Gerard Leavey, from the Bamford Centre for Mental Health and Wellbeing, based at the University of Ulster's Magee campus, is Clinical Lead for the network.
Professor Leavey said
:
"The University of Ulster has a wealth of research expertise, particularly in the area of mental health. The launch of this new Network marks an enormously important step forward for users of mental health services, as it will help to develop local links to international research into mental illness.
"Mental illness is a major and growing problem in the UK and Ireland. People here are particularly concerned about suicide and are focused on improving services for people with mental health problems.
"At a time when the UK government has launched a major policy initiative on mental health services, the establishment of this network in Northern Ireland has the potential to attract millions of pounds in research funding into the economy."