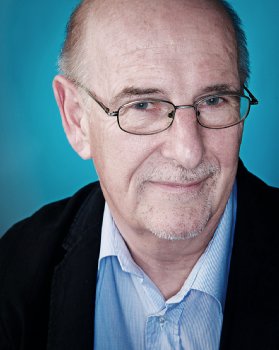 Professor Roger Austin
The success of an innovative cross border project between schools in Northern Ireland and schools in the Irish Republic could be replicated in England to help ease racial tensions, according to a University of Ulster academic.
Last week's murder of Lee Ripley triggered a number of racially motivated attacks in England and Professor Roger Austin of Ulster's School of Education has warned that the Government needs to take a more long term strategic view to resolve the problem of segregation in schools.
"English schools are becoming increasingly ethnically polarised. In the wake of the Woolwich murder, there is a danger of a knee-jerk reaction with a primary focus on law and order but this will not improve community cohesion.
"One way to do this is to create links between schools, but there is no quick fix or short term solution."
The Coleraine based academic said an unintended consequence of parental choice - introduced to improve standards of education – was that parents of white, black and multi ethnic background children sometimes avoid sending their children to schools where they would be perceived to be in a minority.
"This segregation has led to a lack of knowledge and understanding of people from different ethnic backgrounds," continued Professor Austin.
He explained that the successful Dissolving Boundaries programme, which was developed by Ulster's School of Education in association with NUI Maynooth, uses technology such as video-conferencing and a secure internet service to develop links between schools on either side of the border and in doing so, build bridges between children from different backgrounds.
This pioneering approach has also been adopted by schools in Israel to link teachers and young people in orthodox Jewish, secular Jewish and Arab-Israeli schools. The Israeli Ministry of Education has been so impressed by the success and scale of the Dissolving Boundaries pilot programme, that plans were announced earlier this year to extend its work to 1,000 schools over the next three years.
Professor Austin said that although there is a general awareness that links between schools may help strengthen community cohesion and reduce racial tensions, surprisingly little use is made of ICT, even though the resources are already in place in many schools.
He said the combination of face to face and online learning methods which were used to link schools in Northern Ireland and the Republic and more recently between schools in Israel, could help nurture trust between children from different ethnic backgrounds in England.
"Israel's Jewish and Arab children are now learning to live side by side after schools there adopted an internet based link-up programme, similar to one which proved so successful across Ireland."
Professor Austin added: "Although there are important differences between the schools, there are lessons to be learnt.
"The problems may be different but the issue is the same: young people are living parallel lives with no real connection between them. Well managed contact programmes that include ICT can be used to successfully make that connection.
Ulster's Professor of Education has been named as one of the top cross border co operators in Ireland but the outgoing Director of the Centre for Cross Border Studies, Andy Pollak.
"Professor Austin has run the Dissolving Boundaries ICT in schools programme for many years and was one of the founders of the all-island European Studies Programme as long ago as the 1980s."Dissolving Boundaries is simply the most outstanding example of cross-border cooperation between schools I have come across anywhere in Europe," said Mr Pollak.
Online Learning and Community Cohesion, Linking Schools by Roger Austin and Bill Hunter will be published by Routledge June 28 2013