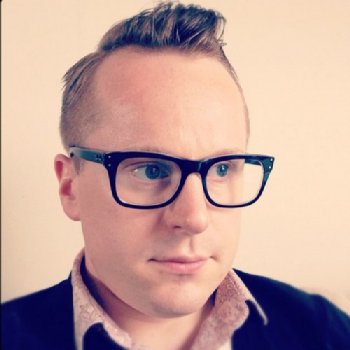 Why do some people and communities lack confidence and trust in the police? And what should the police do to win more support from the societies they serve?

That's the question that is at the heart of a new PhD research partnership between the PSNI and the University of Ulster's School of Criminology, Politics and Social Policy.

While existing research has explored the issue of confidence and trust in police services within a UK context, no substantive research has yet been done on these themes and issues in the specific context of Northern Ireland, according to research supervisor Dr John Topping (pictured).
He said there is a knowledge gap about the issues that affect confidence and trust in communities who may be described as 'disaffected' with policing.

"This is a very exciting, new opportunity to enhance the existing working relations we have with the policing institutions," he said.

"This new PhD project – funded by the Department for Employment & Learning – will aim to explore the dynamics of confidence and trust in the police in Northern Ireland, and examine factors which influence attitudes to police and policing and how those attitudes change over time in communities across Northern Ireland.

"We are very pleased to have formed this collaboration in terms of developing cutting-edge research in conjunction with the Police Service of Northern Ireland.

"In addition, the research also feeds into the broader picture of enhancing and improving our understanding of confidence and trust in policing in the context of a transitional society.

Chief Superintendent Chris Noble, the PSNI operational lead for the project, said: "The PSNI see this as an excellent opportunity to develop the local evidence base for our Policing with the Community 2020 Strategy. This Strategy is constantly taking account of community and partner needs and perspectives, but it is also important that we work with academic partners to assess what works, and how we can continually improve our service to the public.

"At the centre of this unique collaboration is the opportunity to work with School of Criminology, Politics and Social Policy in assisting the PSNI in our core ambition to improve community confidence in policing. This initiative will assist the Service Improvement Department of the PSNI as they seek to develop the PWC Strategy and it builds on existing work with undergraduate-level students who are working with 'H' District officers in exploring the drivers of confidence in an operational environment."

The closing date for applications for this important PhD scholarship in the field of Policing in the Community is 8 March 2013. More information about the project and the application process can be found at