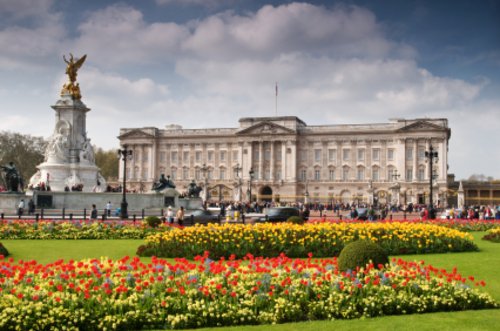 University of Ulster lecturer Paul Shepherd is celebrating this week after receiving an OBE in Her Majesty's Birthday Honours list for 2012.
Paul has been Cadet Commandant of the 1st Northern Ireland Battalion Army Cadet Force since 2007, and received his award in recognition of his outstanding leadership, which has helped the ACF to flourish in Northern Ireland in unique and challenging circumstances.
He was previously an officer in the Territorial Army having first joined the Queen's University Officer Training Corps (UOTC) in 1982. He has served as Battery Commander and Regimental 2IC in the Royal Artillery (Volunteers) before returning to command Queen's UOTC in 2003.
He has also served as an assessor at the Army Officer Selection Board responsible for the selection of potential officers for training and education at the Royal Military Academy Sandhurst and attained a Leadership and Management award, MCGI, in 2007.
Paul is a currently the programme director for the BSc (Hons) Radiotherapy and Oncology programme, and is a Fellow of the Higher Education Academy (FHEA).
There were also honours for three distinguished Northern Ireland people with close connections to the University.
University Council member Ruth Laird became a CBE, while honorary graduates Dr Len O'Hagan and Dr Wendy Austin became CBE and MBE respectively.
Ruth Laird is a Civil Service Commissioner, appointed in June 2006, and also a Northern Ireland Judicial Appointments Commissioner, appointed in June 2005.
Mrs Laird has over 20 years experience in the field of human resource management and organisational development, working in the public, private and voluntary sectors.
She was formerly Director of the National Trust NI and Head of Personnel, BBC (NI); and was a Fair Employment Commissioner until 1999. Mrs Laird is a chartered member of the Institute of Personnel and Development.
As Chairman ofBelfast HarbourCommissioners, Dr Len O'Hagan is at the helm of one of Northern Ireland's most important economic assets.
Mr O'Hagan has a distinguished pedigree in business development and has held a number of senior positions with a range of international companies, including Managing Director of the Jefferson Smurfit Group, CEO of Fitzwilton PLC and Chairman of Safeway Ireland.
He was appointed as a Deputy Lieutenant for County Down in 2010, and was awarded the honorary degree of Doctor of Science ( DSc.) in 2011 for his services to business development,
Dr Wendy Austin, one of Northern Ireland's best-loved broadcasters, is currently presenter of Talkback, BBC NI's midday news magazine programme. She began her journalistic career with the Belfast Telegraph, leaving to join Downtown Radio in 1971 and moving to the BBC in 1976.
She is a regular presenter of Children In Need, a variety of television specials and is also a regular contributor to Woman's Hour and other national radio programmes. She received the honorary degree of Doctor of Letters (DLitt) from the University in 2005 in recognition of her contribution to broadcasting in Northern Ireland.