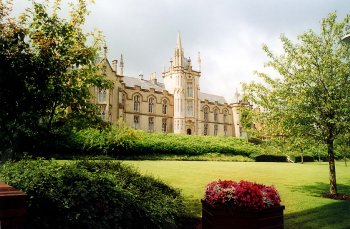 The Walled City Music Concert Series' prestigious 2012 programme will draw to a spectacular close this week at the University of Ulster's Magee campus with a stunning performance from the internationally acclaimed Vanbrugh Quartet alongside violist Nobuko Imai.

The quartet will perform some of the world's most beautiful chamber music for strings in the Great Hall on 5 December.

The programme will include Beethoven's Quintet Op.29; Brahms' Quintet Op.111; and John Kinsella's Dialogue.Based in Cork as Resident Quartet to RTÉ for over 25 years, the Vanbrugh Quartet enjoys a thriving international career, performing at such venues as London's Wigmore Hall, the Amsterdam Concertgebouw and Carnegie Hall, New York.

Their guest performer, Nobuko Imai, is regarded as one of the most outstanding violists of her generation.

Noted for her flawless technique and expressive tone, Imai has performed as a solo artist with many of the world's finest orchestras, including the Berlin Philharmonic, The Netherlands' Royal Concertgebouw, and the London Symphony.

The quartet will perform at the University of Ulster's Magee Campus on Wednesday 5 December at 8pm. Tickets £10 and £5 concessions are available at the door or through Eventbrite at: http://www.eventbrite.co.uk/event/4740002475 .