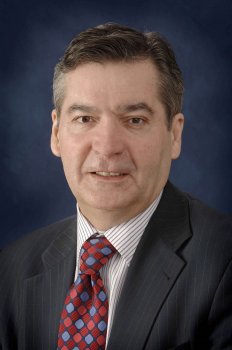 The Vice-Chancellor of the University of Ulster, Professor Richard Barnett, has apologised for an error which saw 370 applicants offered places in the University's School of Engineering, only to have the offers withdrawn a few hours later.
Professor Barnett said: " I deeply regret that this mistake has been made , and apologise on behalf of the University of Ulster to all those affected.
We are working to rectify the situation as quickly as possible, and when the immediate issue is resolved, we will be reviewing our procedures to ensure that a similar incident cannot occur in the future."
Professor Richard Millar, Dean of the Faculty of Computing and Engineering, said:
"Due to a computer error, an email was mistakenly sent out informing 370 applicants to courses inthe School of Engineering thatthey had secured a place at the University – when in reality no decision had been taken on their applications.
"Theerror onlyaffects applicants to the School of Engineering at our Jordanstown campus: no other schools, faculties or campuses are affected.
"The University deeply regrets this happened and has apologised to those who received the erroneous email at this most stressful time.
"The University has contacted those applicants who received the email to advise them of our regrettable mistake, and we will be also be making personal contact with them to offer our most sincere apologies."
No erroneous communication has been made through the UCAS system, and applicants should continue to monitor their status on the UCAS system until they receive a final decision, Professor Millar added.
When a decision is made it will be communicated to UCAS and applicants will be able to see the update in the UCAS Track website.
Any applicant to the School of Engineering who has not received an update in Track by August 24, should get in touch with us directly by emailing:offersface@ulster.ac.uk. or via the University admissions helpline on 02870 287028.