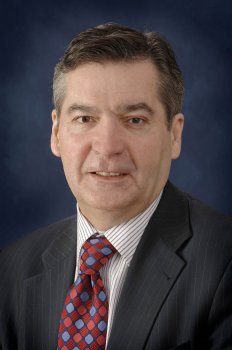 University of Ulster Vice-Chancellor Professor Richard Barnett has responded to today's consultation proposals on student tuition fees by DEL Minister Danny Kennedy.
Professor Barnett said:"All that the Minister said today is that it is for the next Minister, the next Executive and the next Assembly to decide whether fees will go up to a minimum of £4,500 per annum or whether an additional £40 million can be found for higher education by the next Executive.

"It is disappointing that he has not come forward with a definitive proposal today which, no matter what it was, given the difficult budgetary situation many of us would have understood the reason for making such a decision.

"It is vital that a decision is made by mid summer – otherwise students wishing to attend Northern Ireland universities in 2012 may be denied access to loans by the Student Loans Company. The next Executive owes these young people and their parents – who are already trying to make a decision about their choice of university – a speedy resolution.

"The University of Ulster has always made it clear that we believe that fees should be kept as low as possible subject to maintaining an internationally competitive student learning experience. In this context we would hope that the next Minister and the next Executive will not find it unreasonable to allocate the additional £40 million.

"In his statement on fees today the Minister has addressed only half of the fundamental issue facing his Department. Given the increase in fees in England, it is widely understood that there will be an increase in demand for places in Northern Ireland as students seek to study closer to home.

"Yet Northern Ireland already has the smallest higher education sector of any UK region, with a cap limiting the number of full-time students.

"If we are not to deny our young people the educational opportunities that those elsewhere in these islands will have and if we are to avoid damaging Northern Ireland's competitive position in terms of attracting investment, it is important that as a matter of urgency the cap must be relaxed.

"The top priority must be the expansion of the University of Ulster's Magee campus as outlined in the sound bid which has for some time been lodged by the University with the Executive for the part of the region where under-provision of higher education is at its highest.

"I was pleased to note that the Minister indicated during questions that he recognises the need to expand the number of university places here and is seeking to find ways of doing so within his current Budget."
The University will make a formal response to the DEL tuition fees consultation paper in due course.