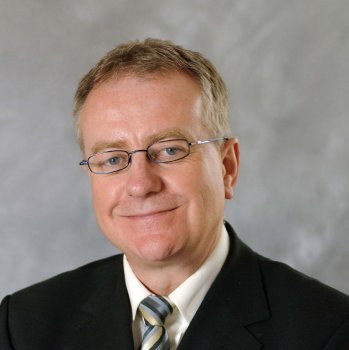 A University of Ulster professor who heads of an international organisation for people who work in housing says UK employers in the sector must resist making staff training an easy target for savings, especially in the current climate of budget cutbacks.

Paddy Gray, who is Professor of Housing and President of the Chartered Institute of Housing (CIH) called for continued investment in staff training and development in his address at the CIH Scotland 2011 Annual Conference and Exhibition in Glasgow – Scotland's premier housing event.

He said a well-functioning housing market was fundamental to the economic success of the country. But he warned that budget cuts are having a significant impact on housing organisations across Scotland and the rest of the UK.

Professor Gray, who is based at the Magee campus of the University of Ulster, said: "In response, employers need to fully utilise their existing workforce. They also need to ensure talented employees don't feel taken for granted but that they still feel valued. Staff need to know that their employer is still committed to their career development, otherwise they may leave at the first chance, once employment opportunities begin to improve.
"The housing sector has a long tradition of support for staff learning and development. Learning must be seen as a high-impact organisational tool to transform service delivery and individual staff performance, not as an easy target for further reductions in expenditure."

Since taking over the reins as CIH President last summer, Professor Gray has identified education and learning opportunities for housing professionals as key priorities for his term of office.
He is concerned that budget cuts, coupled with the government's changing priorities, could impact on staff training budgets and support for housing education courses.
"It is more important than ever to understand the learning and development needs of staff. Identifying and meeting those needs and aligning them with strategic business objectives will help our organisations to emerge stronger, when the external environment eventually improves."
Professor Gray said that while he is continually amazed by the commitment, enthusiasm and ability of housing staff to provide top quality services in the face of adversity, staff are already feeling the pressure.
"In a survey carried out by Hays Social Housing for
Inside Housing
last year, 70% of respondents said that their staff had taken on more work for the same pay in the past 12 months.
"Meanwhile, 90% of employers responding to a UK-wide Asset Skills poll of employers in November 2010 had frozen staff pay at the start of 2010, while 40% said that they may have to cut salaries in 2011.
"Faced with rising business costs and budget constraints, it is understandable that chief executives and senior managers may look to training and learning budgets to make saving. However, learning must be seen as a high-impact organisational tool to transform service delivery and individual staff performance, not as an easy target for further reductions in expenditure.
"This also applies to our senior managers and leaders. Studies frequently show that people don't leave jobs, they leave bad managers.
"The 2010
Learning and Talent Development
survey carried out by CIPD found that the main skills gaps in organisations were business acumen, management and leadership skills. So we need to invest in skills development at all levels."
Caption:Professor Paddy Gray, Ulster's Professor of Housing and President of Chartered Institute of Housing.