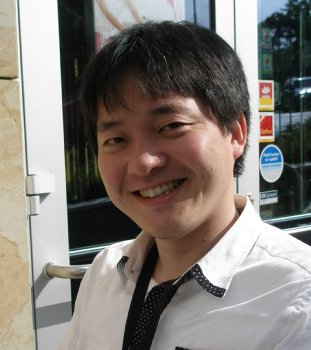 An international project to improve safety and enhance the performance of rocket launchers is underway between two University of Ulster academics and the Japanese Aerospace Exploration Agency (JAXA).
Professor Vasily Novozhilov and Dr Paul Joseph, from Ulster's Fire Safety Engineering Research and Technology (FireSERT) centre, are using their world-acclaimed expertise in combustion and fires to adapt to space propulsion technology.
They will be working alongside JAXA's Dr Koki Kitagawa, in exploring safe, technological solutions for rocket launchers and space navigation. He joined the Ulster team on February 1 and will be based at the FireSERT centre in the School of the Built Environment for eight months.
Professor Novozhilov and Dr Joseph will specifically concentrate on improving the performance of hybrid rocket engines which means that reactants are used in two different states of matter – one solid and the other gas.
Their project will build on research previously carried out by Professor Novozhilov, during his time as a visiting professor at JAXA in 2009. He explained that traditional rocket engines, burning either liquid fuels or solid propellants, were inherently unsafe and difficult to control if used for precise manoeuvring at an orbit. However, Professor Novozhilov said there was now a world-wide, renewed interest in hybrid propulsion systems.
"These systems use very ordinary solid fuels such as common polymers which may only burn – in contrast to propellants – with an external oxygen supply," he explained.
"This makes the technology very appealing from the safety point of view. Such engines are controlled and terminated relatively easy, by modifying or cutting off oxygen flow.
"Consequently, they can be used both for space vehicle launching and transportation such as manoeuvring in space. Professor Novozhilov said FireSERT's expertise would be invaluable in overcoming the major challenge – to examine the most efficient method of delivering sufficient thrust from the engine.
"Essential features of the combustion process are very similar in many respects to those observed in compartment fires," he explained. "This allows the expertise developed at FireSERT, particularly with regard to modifying combustion properties of polymeric fuels, to be applied to this challenging problem.
"The collaborative research will develop experimental methodologies for the evaluation of thermal degradation properties of solid fuels, which are used for hybrid propulsion."