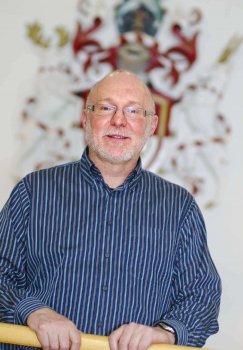 The University of Ulster has unveiled an initiative that will help the treatment of people who have Sensory Processing Disorder (SPD).
SPD is a condition that prevents sensory messages in the brain from being organised into appropriate responses.
Ulster has launched a pioneering Master's degree that aims to expand and enhance management of SPD by occupational therapists and other allied health practitioners.
The new degree is thought to be the only one of its kind in Europe.
SPD affects everyday activity such as behaviour, learning and movement. It forms in childhood and has been identified in children and adults with Autistic Spectrum Disorder, Attention Deficit Disorder, Learning Disabilities, Dyspraxia and Developmental Coordination Disorder.
A survey published in the American Journal of Occupational Therapy in 2004estimated between5 -13 %of children entering school had SPD but a more recent estimate of pre-schoolers suggests that it might be as high as 15 – 20%.
Ulster's new Master of Science in Sensory Integration degree is based on a series of modules conducted in partnership with the not-for-profit educational organisation, Sensory Integration Network (UK and Ireland),
Sensory Integration (SI) is a theory developed by A. Jean Ayres, an occupational therapist, in the late 1960s. It has spread worldwide as a treatment for many aspects of sensory and motor functioning.
SI is the neurological process by which we take in, organise and respond to sensory information. It is the enabling cornerstone of an individual's everyday life, for instance, in self-regulation and interaction with others.
Sue Allen, Chair of the Sensory Integration Network, says: "Recent advances in neuroscience support the application of the theory of Sensory Integration as a treatment approach with children, adolescents, adults and with older adults."
Dr Greg Kelly, ([pictured) Ulster's Course Director for the MSc Sensory Integration degree, says: "Sensory Integration influences every aspect of our development, from the sense of touch required in early bonding to the development of play skills and the impact of the brain and movement systems on emotional security, balance, speed and timing skills."
The MSc programme has aroused international interest among practitioners involved in treating individuals with sensory or motor functioning difficulties.
Dr Kelly said: "We have already had enquiries from therapists in Russia, Iran and India who are excited about studying for a Masters in Sensory Integration at the University of Ulster."
The degree represents a very significant addition to the School of Health Sciences' post-graduate learning provision and places Ulster firmly as a leading innovator in the SI field.
Ulster's courses are designed to equip participants with knowledge to apply current theories to everyday practice and to provide them with a theoretical basis for the management of people with SPDs.
Dr Kelly explained: "They enable therapists to further enhance their skills in reviewing evidence to inform practice. The courses are delivered by a team of internationally recognised scholars and researchers in the area of Sensory Integration."
The courses are delivered as a pathway to certification by the Sensory Integration Network as a Practitioner, or Advanced Practitioner, of Sensory Integration.
The criteria are equivalent to those adopted in the United States in a training pathway delivered by the University of Southern California (USC) and the Western Psychological Services Comprehensive Program in Sensory Integration. USC does not currently offer an MSc in Sensory Integration.
Further SI research at Ulster has also been signalled following a meeting between Professor Hugh McKenna, Pro-Vice-Chancellor (Research and Innovation), and lecturers from the School of Health Sciences, and Directors of the SI Network to discuss a proposed sensory integration research hub and additional sensory integration-based innovations.
They met when the University hosted the Network's annual conference at the Jordanstown campus recently, the first time it was held in Northern Ireland.
Delegates came from as far afield as Portugal and Brazil and the keynote speech was delivered by Diana Henry from the USA, who is an internationally recognised expert on Sensory Integration. Other speakers included Dr Claire Taylor from Bournemouth University, Sue Delport from Cardiff University and Steve McGuinness, National Autistic Society Trustee. Amy Stephens, Speech and Language Therapist and newly appointed member of the Board of Directors of SI Network, delivered a case presentation.
ENDS