Mind Your Mood
Join/Donate/Support
Thank you to our students, staff, graduates and friends who have helped raise over £100,000 to date for Mind Your Mood! Over 1,000 people took part in fundraising in 2019 and we hope we can grow this even more in 2020.
Please join us to make 2020 even better!
Development and Alumni Relations Office
Shaping bright futures
ulster.ac.uk/alumniandsupporters
Mind Your Mood Events

Off campus
Sunday 1 March 9:00AM

Belfast; Coleraine; Jordanstown; Magee campus
Sunday 3 May 8:00AM - 12:00PM
Want to organise your own
fundraising event?
There are many ways you can help to raise funds such as organising a sports tournament, coffee mornings and sponsored haircuts.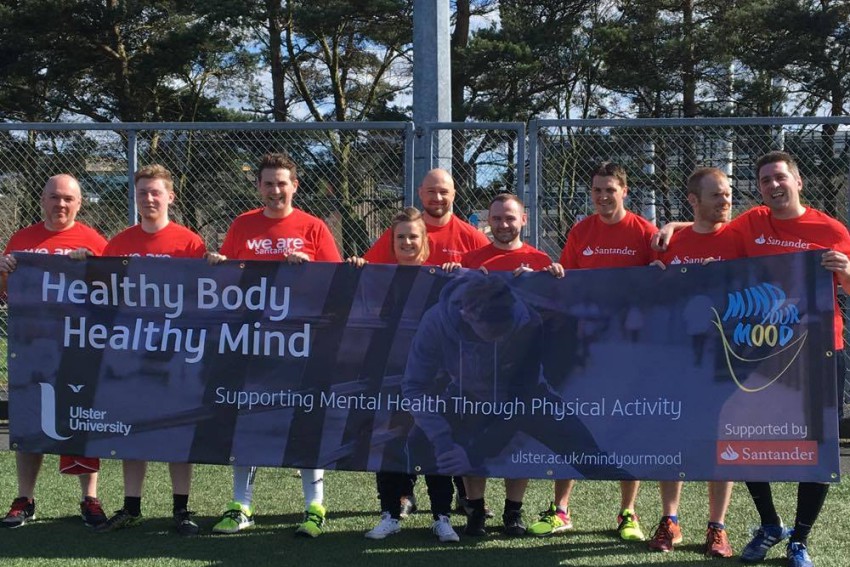 Why Mind Your Mood is so vital
Colin McKee, final year Marketing student knows from experience how much Mind Your Mood can help.
He had lost a number of people, including a teenage friend, when he started to suffer from anxiety and developed a crippling fear that he was going to die.
"I started to notice real changes in my thoughts and feelings which led to panic attacks. Before I knew it I was taking panic attacks every day — often involving 4am trips to Antrim Area Hospital to have my heart examined," he said.
He sought help early and is now well recovered.
Colin believes programmes like Mind Your Mood are vital: "Having a positive mental health campaign and workshops on campus is helping break down the stigma and encouraging students to access support," he said.
"The support I received really helped me develop my resilience to anxiety and stress. I dread to think, without such support, how these signs could develop into something more sinister and debilitating."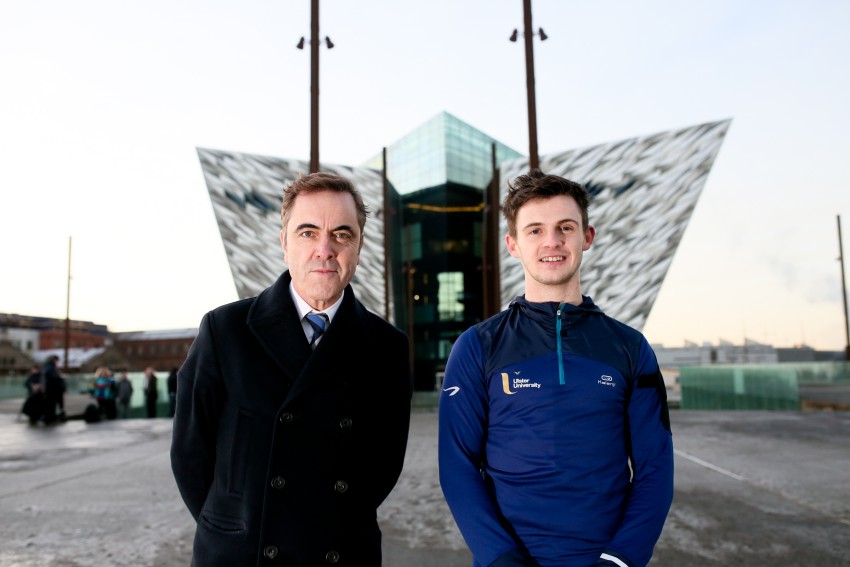 Dr James Nesbitt and Colin McKee
What is Mind your Mood?
Mind Your Mood, managed by Student Support, is designed and delivered by students who have lived experiences of mental health illness to help:
build resilience to avoid mental illness
provide support at the earliest point to avoid progression of mental illness to something more serious and threatening
build resilience and awareness and provide support to help students with already diagnosed mental illness.
Vulnerability factors
Students in higher education are at an age vulnerable to mental illness as 75% of mental health difficulties develop before the age of 25. 16-25 is the key age group to target with preventative & early interventions.
Student Minds
If you are worried about someone's mental health, there are things you can do to help.