Professor Eileen Harkin-Jones leads the Advanced Future Materials and Manufacturing Research Group at Ulster University and also manages and coordinates research and innovation stemming from the North West Centre For Advanced Manufacturing (NW CAM) project.
Professor Harkin-Jones' engineering career involves a wide range of facets ranging from industrial engagement, creative problem solving and new knowledge creation, as well as outreach to encourage and promote STEM education.
Launched in September 2017 by Catalyst Inc; NW CAM is an €8.7m project bringing together industry and academia on leading edge research projects. Catalyst Inc are the lead partner with Ulster University as one of four research partners working alongside eight industry partners to develop a more prosperous economy through increasing the commercialisation of new products and processes within the Life and Health Sciences sector.
Professor Harkin-Jones explained that seeing the real-world application of research and how it can make a demonstrable improvement to people's lives remains one of the most rewarding aspects of her career.
Ulster University benefits hugely from its excellent industry and business collaborations which facilitates high quality research that can be efficiently translated into economic and societal impact.

"I welcome and support International Women in Engineering Day which highlights the engineering sector; Engineering offers everybody, regardless of gender, a creative and exciting career with enormous opportunities to make a difference in the world.
While there has been a greater uptake in engineering professions by women; there still remains work to be done. UNESCO's International Women in Engineering Day is an international awareness campaign to raise the profile of women in engineering and focuses attention on the amazing career opportunities available to girls in this exciting industry and celebrates the outstanding achievements of female engineers throughout the world.
Taking place annually on 23rd June, the theme of International Women in Engineering Day 2018 is #RaisingTheBar
Professor Eileen Harkin-Jones, who is Principal Investigator is one of the few female engineers working on the NW CAM project; another is Ulster University Graduate and PhD student Anna Harley.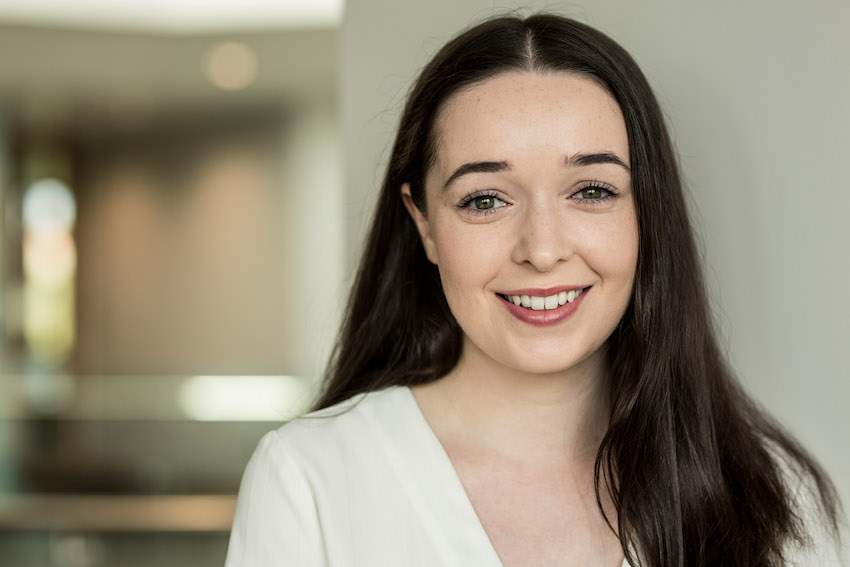 Anna, who graduated with a first class degree in BEng Mechanical and Manuficaturing Engineering, built on her placement year at Seagate Technologies to undertake her PhD at Ulster University with NW CAM. Anna explained:
Seagate had an impressive research and development department that produces ground breaking technologies. My time with the company reinforced that a future goal of mine would be to attain a PhD. At present I am now six months into my PhD and I believe undertaking this will accommodate for a dual-emphasis on technical content and professional skills development, something I believe is vital as an Engineer.
Anna's study is developing a process simulation for metal laser sintering in collaboration with Laser Europe Prototypes at Ulster University. Commenting on her journey in her engineering career, Anna concluded:
My PhD at Ulster University with NW CAM feeds my passion for research and allows me to achieve something significant, to discover and learn something new and to improve myself on a professional and personal capacity.
---