The Siemen's PLM Software Student Design Contest, which is open worldwide to all students, has selected two winners from today (Thursday's) Ulster University's Graduation roll during their 2018 round of selections.
Yesterday, Rebekah Heywood, a representative of Siemens's visited Ulster University's Jordanstown Campus to present, Gavin Corey, who graduates with a First Class Honours in Mechanical Engineering on Thursday, with his award after being named winner for the February 2018.
Combining his passions of design and triathlons by designing a Triathlon Bike, Gavin succeeded in exhibiting the latest technology within the Triathlon racing world through an extremely stiff yet aerodynamic structure to minimise power loss and maximise speed.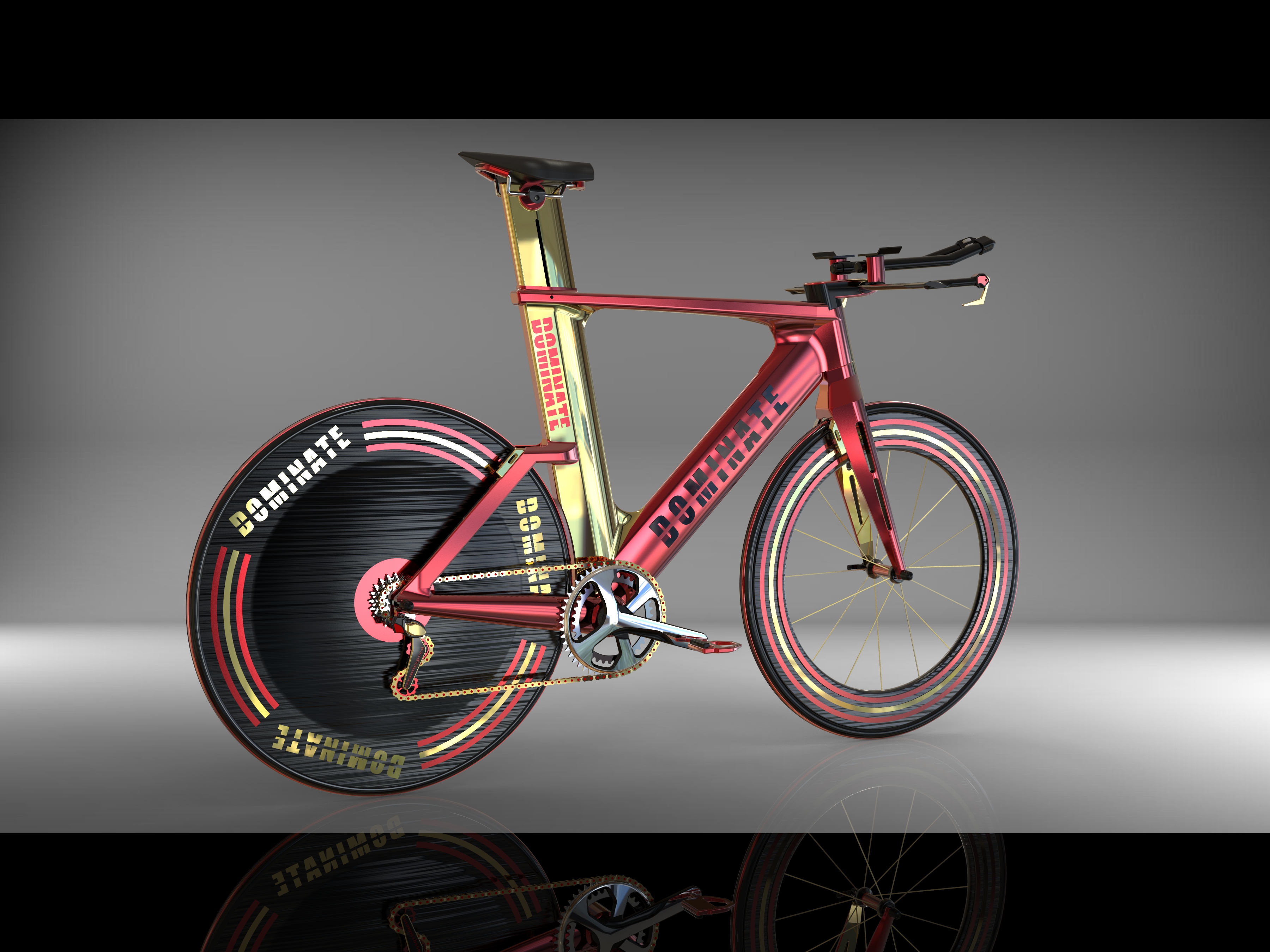 Commenting on his award, Gavin said:
"I am thrilled to have been selected for this award. As a competitive triathlete with a keen eye for design, I wanted to enhance my capabilities in CAD whilst also developing an understanding of how bicycles are designed."
Ahead of his Graduation, later today (Thursday), Gavin reflected on his University studies;
"My time at Ulster University was a game of two halves with the placement year being the divider. I was unaware of the importance which a degree holds whilst in first and second year which resulted in me putting in very little time and effort. I failed a number of modules in second year meaning I had to repeat.

"I completed my industrial placement with a company called Diamond Precision Engineering as a Design Technician with Wesley McKnight assigned as my placement supervisor. With guidance from both Diamond and Wesley, I developed as an engineer.

"Returning to University for my final year, I had a greater understanding and emphasis on the importance of achieving a degree and I was driven to succeed. I was fortunately paired with Dr Desmond Brown, who would be my final year project supervisor. Desmond's guidance and constructive feedback allowed me to complete a detailed final report in which I undertook thorough investigation. This hard work paid off and I achieved First Class Honours in my degree and placed top of my class."
During his studies, Gavin also designed a fence post driver to address the labour intensive task of driving fence posts into the ground after discussing the need with his colleague who is a manufacturing engineer and keen farmer.
Speaking on this project, Gavin explained:
"This project introduced me to the world of hydraulics and heavy manufacturing, which is an ever-growing sector in the field of engineering. The device compiles with a tractor's 3-point linkage and hydraulic systems to allow an operator to effectively drive fence posts into the ground without heavy manual labour and is also financially viable in saving on labour costs."
Evidently impressed by Gavin's work during his placement, he secured a full time role with Diamond Precision Engineering.
"I am currently back working full-time in Diamond Precision Engineering and enjoying the challenges I face on a day to day basis. Diamond deals with a wide range of sectors within engineering so I am gaining great knowledge and experience."
Gareth Montgomery, who is currently travelling worldwide, graduates in absentia today, with a BEeng in Mechanical Engineering and a Diploma in Professional Practice (with distinction) won the April 2018 Siemens Student Design Contest with his design for a fully functional V8 design.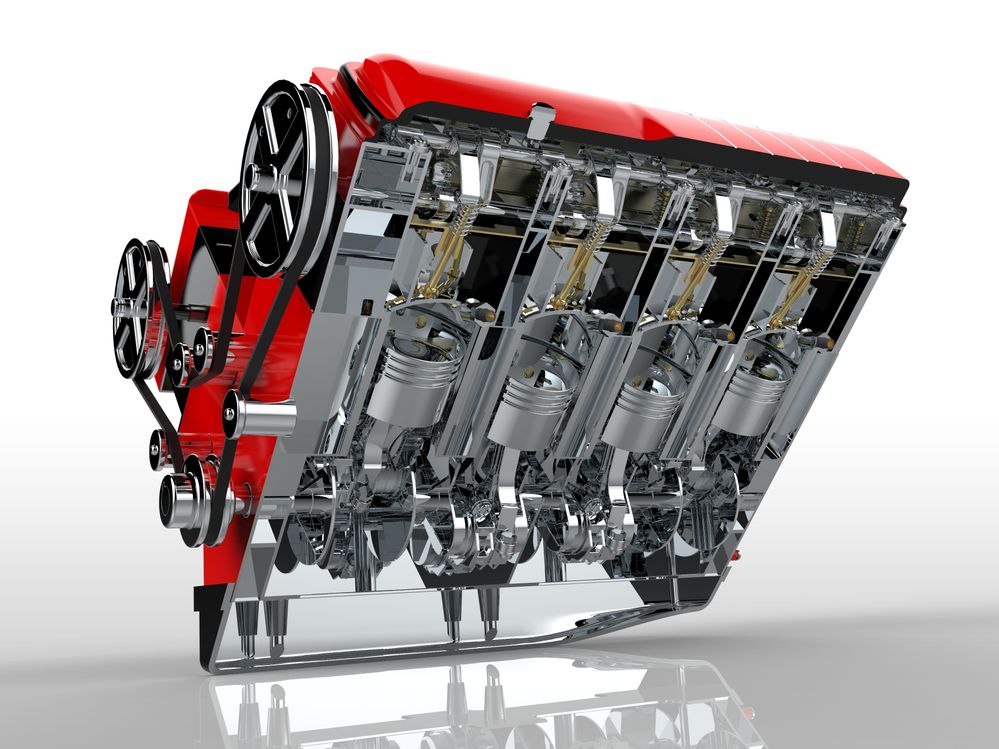 As a keen car enthusiast who is interested in motor technologies, working towards a career involving automotive design, Gareth's model exhibits the type of engine that would be used in a high-performance road car before direct injection was introduced. The camshafts are belt driven through the crankshaft like a real-life engine, which in turn drive, through the rockers, the inlet and exhaust valves. In his design, he has included an intake manifold and exhaust manifold, both with a smooth constant form to produce good airflow properties.
Dr Desmond Brown, Senior Lecturer in CAD in the School of Engineering, added:
"We were delighted to hear Gavin and Gareth both namedas monthly winners of the Siemens Student Design Contest, as their triathlon bike and V8 engine were excellent pieces of 3D CAD modelling.

"Within the BEng Hons Mechanical Engineering course, our students analytical and communication skills are developed with an emphasis on computer-aided design (CAD) and computer-aided manufacture (CAM) and being named winner of this design contest recognises the skills and knowledge which Gavin and Gareth have acquired during their degrees. In Mechanical Engineering, graduate proficiency in 3D CAD is a much sought-after skill.

"Gavin and Gareth have joined an impressive roll of honour of four other winners over the past 4½ years. Over this period Ulster University has the 3rdhighest number of winners of this global contest. This is a great achievement not only for the students but also for all the staff involved in the Mechanical Engineering course."