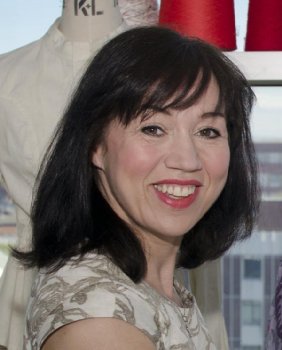 A leading University of Ulster academic has been shortlisted in the prestigious National Award in Entrepreneurship Education competition.
Janet Coulter, Director of Academic Enterprise in the Faculty of Art, Design and the Built Environment, promotes entrepreneurial activities for both staff and students.
She was shortlisted for her leadership on an entrepreneurship project, 'Evolution to Revolution', which she designed for students within her Faculty.
The project encouraged students to develop opportunities to translate creative ideas into tangible, commercial ventures for the creative industries.
Janet, who is also a Senior Lecturer in Textiles and Fashion, explained:
"Design students are adept at creating ideas, but creating and adding 'value' to their ideas does not always follow.

"Entrepreneurial thinking helps them to develop their ideas in ways that add value to the economy.

"The project I designed was a starting point for encouraging design students to engage with entrepreneurship and it proved to be very beneficial to the student learning experience.

"I'm delighted to have been shortlisted for this Award and to have had my work recognised.

"It is particularly satisfying to have been able to clearly connect entrepreneurship with teaching and learning within the University and I hope to be able to inspire more students to engage in entrepreneurship in the future."
Janet was one of four finalists – and the only individual – shortlisted in the 'Student Educators' category of the National Centre for Entrepreneurship Awards (NCEE) competition.
The NCEE specifically rewards those working as enterprise educators, supporting student and graduate entrepreneurship in higher education.
Winners will announced at the International Entrepreneurship Educators Conference (IEEC) in Sheffield next Thursday evening, September 12.
The NCEE is based at Coventry University Technology Park and collaborates with many partners and organisations across the UK and internationally.
It focuses on:
raising the profile of entrepreneurship in education across the FE and HE sectors;
stimulating cultural change in institutions to create environments in which entrepreneurial aspiration and endeavour can flourish and is encouraged;
institutional capacity building through staff development opportunities for embedding enterprise and entrepreneurship opportunities within the educational experience;
supporting the option of starting a business or a new venture as a future life choice amongst students, graduates and staff.