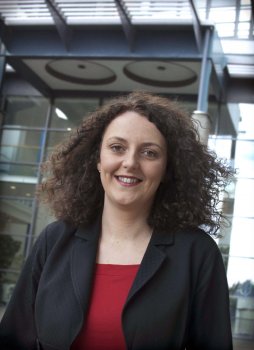 A University of Ulster academic has been appointed as an educational representative on the Board of CITB-ConstructionSkills NI.
Clare McKeown, a Lecturer in Building/Construction Technology, is one of four new Board members appointed by the Minister for Employment and Learning Dr Stephen Farry.
Ms McKeown, who is also Course Director for the BSc Hons in Construction Engineering and Management programme, is involved in the training of undergraduate and postgraduate construction students in Northern Ireland.
She is currently studying for a PhD in Construction Procurement as well as chairing various committees within the University of Ulster and has had several research papers published.
Ms McKeown holds a BSc Hons in Building Surveying, Masters in Construction Law and a PGC in HE Practice.
CITB-ConstructionSkills NI is the only remaining statutory training board in Northern Ireland. Its purpose is to encourage the training of those employed or intending to be employed in the local construction industry.
Ms McKeown said: "I welcome the opportunity as an educational representative to contribute towards the strategic direction and management of CITB-ConstructionSkills NI.
"The current economic climate and the issues impacting on the construction industry are challenging. We need to ensure there is continuing support for employers, partners and stakeholders to meet the skills and training needs for the future construction industry."
The three other newly appointed Board members, who will take up their three-years posts as employee representatives on June 1 are:
Maria Bradley, HR and Quality Manager in Gilbert Ash;
Manus O'Kane, Marketing Manager at Deane Public Works Ltd;
Christine Boyle, Managing Director with Lawell Roofing.
Caption: Clare McKeown who has been appointed to the Board of CITB-ConstructionSkills NI