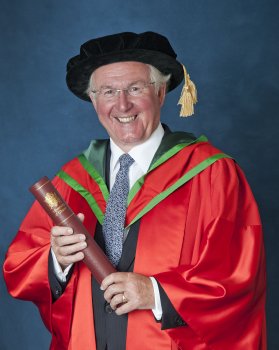 Joe Sloan, founder of successful distribution company the SHS Group, will today receive the honorary degree of Doctor of Science (DSc) from the University of Ulster in recognition of his services to business and the economy of Northern Ireland.
Mr Sloan is Chairman of the Board of the SHS Group, a company he founded with his late partner Geoff Salters in 1972.
From small beginnings, the SHS Group now has over 700 employees and a sales turnover of more than £400m. The company recently acquired market research company ESA, enabling the SHS Group to expand in to corporate services.
A top 100 firm, the SHS Group operates in the fast moving consumer goods sector throughout the UK and Ireland, with a roster of high profile brands including Douwe Egberts, Jordans, and Merrydown.