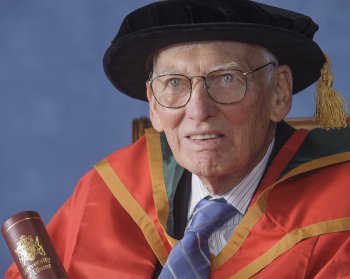 Distinguished US diplomat and former US Ambassador to Ireland, Daniel M Rooney today received the honorary degree of Doctor of Laws, (LLD), in recognition of his services to peace and reconciliation across the island of Ireland.
Ambassador Rooney's family come originally from Newry, and he has been a regular visitor to the island throughout his life. He is the recipient of the American Ireland Fund's Lifetime Achievement Award, and is an honorary CBE in recognition of his contribution to the Irish peace process.
During the Troubles, Dan Rooney worked with political leaders such as John Hume and David Trimble to bridge the divide and promote understanding and tolerance.

He founded an annual prize for Irish Literature in 1987, and co-founded the Ireland Institution of Pittsburgh.