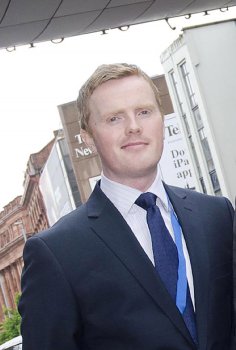 Ireland's chequered sporting history will come under the spotlight at the University of Ulster's Magee campus later this year.
International sports analysts and historians from Australia, the Middle East and mainland Europe, will join experts from major institutions in the UK and Ireland for the 9th Sports History Ireland conference.
The annual event is being held in Northern Ireland for the first time to mark Derry-Londonderry's status as UK City of Culture.
Among the speakers will be Clodagh Doyle and Paul Mullarkey, from the National Museum of Ireland (NMI), whose work on a rare collection of early 'hair' hurling balls, part of archives held at the NMI, has never previously been presented.
Similarly, work by Mike McGuinness, from the University of Teeside, will reveal the involvement of three major Irish sporting figures of the time in the Spanish Civil War (1936 – 1939).
Dr David Hassan, from the University of Ulster's Sport and Exercise Sciences Research Institute, will speak about his research on the early 20th century Irish sportsman Dick Fitzgerald, which is due to be published later this year.
Fitzgerald won five All Ireland senior football championship medals with Kerry but was also a prominent member of the Irish Volunteers and held at Frongoch Gaol in Wales following the 1916 Rising.
Dr Hassan, who chairs of the organising committee for the conference, spoke of the significance of the meeting being staged at the University.
He said: "Not alone is this the largest ever collection of invited speakers on Irish sports history, the event at Magee is the first ever occasion in which the conference will take place in Northern Ireland.
"We have virtually all of the leading scholars on Irish sporting history coming to Derry for the event –and we are confident it will be a major success."
As part of the University's continued outreach work, members of the public are invited to attend the conference free of charge. Anyone interested in attending the conference on September 14, 2013, should email Dr Hassan d.hassan@ulster.ac.uk.