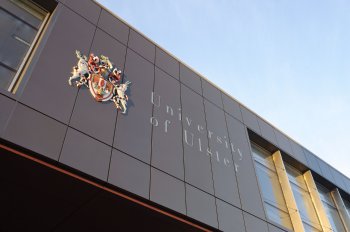 The 2013 Winter Graduation season gets underway at the University of Ulster's Coleraine campus today as students from the Coleraine and Magee campuses receive their awards .
This year, there are five ceremonies over three days of graduations. In total, over 1000 students will receive academic awards.
Today's two ceremonies (morning and afternoon) will see students from the faculties of Life & Health Sciences , Arts, Computing & Engineering, Social Sciences and the Ulster Business School receive their parchments from the University's Chancellor, Dr James Nesbitt.
At the afternoon ceremony, a Distinguished Research Fellowship is to be awarded to Professor Elaine Ramsey of the Ulster Business School. Her award will be presented by Professor Hugh McKenna, Pro-Vice-Chancellor for Research & Innovation.
The graduation ceremonies will now move to the University's Jordanstown campus, at which students from the Jordanstown and Belfast campuses will receive their academic awards.
Factfile: The University of Ulster was founded in 1984, and has four campuses – Magee, Jordanstown, Belfast and Coleraine It has approximately 3,000 staff, and an annual turnover of over £200m Just over 26,000 students are enrolled at the University, including full-time and part time students and both undergraduate and postgraduate level. The University has begun a major development in the centre of Belfast, where its £250m Belfast City campus is taking shape. The project is scheduled for completion in 2018.