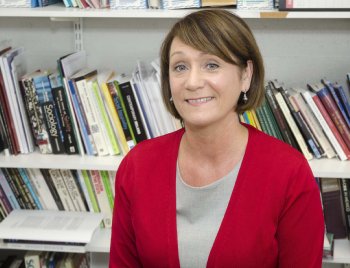 Leading social researcher Dr Patricia Lundy has been appointed Professor of Sociology in the University of Ulster.
A native of Belfast, Professor Lundy has built a distinguished research career in the complexities of dealing with the legacy of conflict in Northern Ireland.
Her appointment to the rank of Professor recognises her outstanding contribution to her academic field of endeavour.
She holds both an undergraduate degree and doctorate from the Sociology and Social Policy Department at QUB. She was awarded her doctorate in 1993 and joined the University of Ulster in 1994.
Professor Lundy has achieved a substantial record in attracting external research funding, including highly competitive awards from prestigious academic funding bodies including the British Academy, Nuffield Foundation and a Senior Research Fellowship from the Leverhulme Trust (2009/10).
Her work on the complexities of dealing with the legacy of conflict in Northern Ireland has had considerable impact locally and nationally and achieved international recognition. This includes presenting expert testimony to the Helsinki Commission, Washington and informing the Committee of Ministers of the European Court. Her earlier work on community-based 'truth' telling is widely regarded as pioneering and has been used as a model of good practice by the International Centre for Transitional Justice, New York.
Professor Lundy has achieved an excellent record of high quality research publications and her research has contributed significantly to national and international debates on how post-conflict societies might deal with the legacy of conflict.
She is currently working on an in depth analysis of the Historical Enquiries Team of the Police Service Northern Ireland.
Commenting on her appointment, Professor Lundy said: "I am delighted that my work has received such high recognition and my appointment is excellent news for Sociology at the University of Ulster."
ENDS