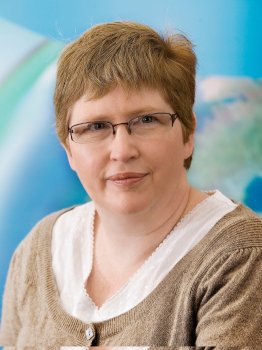 Professor Linda Clarke
Leading educationalist Linda Clarke has been appointed a Professor of Education in the University of Ulster.
Professor Clarke is currently Head of the School of Education which is based at the University's Coleraine campus.
Born in New York and a native of Newry, Professor Clarke has built a distinguished career in education becoming a respected tutor, researcher and author in the field.
Her appointment to the rank of Professor recognises her outstanding contribution to her academic field of endeavour.
She began her professional life as a geographyteacher and joined the University of Ulster in 2000 initially as aresearch assistant and then as teacher educator.
Her research interestshave focused on learning and include the use of virtual learningenvironments to enhance student teachers' collaborative learning incommunities of practice (the focus of her PhD), Geography Education, Global Citizenship and, most recently, the use of iPads to enhance learning in schools and in teacher education.
Professor Clarke has built international research and teaching links with colleagues in Uganda, Mozambique and Malawi and has achieved a substantial record in attracting external research funding. She is amember of a wide range of academic, administrative and professionalcommunities. She has recently been appointed as northern chair of the Standing Council forTeacher Education North and South (SCoTENS).
Professor Clarke said: "I feel both honoured and excited by this appointment which is excellent news for the School of Education. I would like to thank those who have supported my work to date."