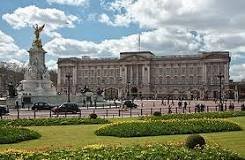 Two Emeritus Professors at the University of Ulster have been honoured in the New Year Honours List published today.
Eileen Evason, Emeritus Professor of Social Administration was appointed CBE, while Alan Woodside, Emeritus Professor of Highway Engineering,received the OBE.
Professor Evason was honoured for her services to the disadvantaged. Professor Woodside, who was Director of the Transport and Road Assessment Centre until his retirement in 2012, was honoured for services to Higher Education and Highway Engineering in Northern Ireland.
Professor Evason, a regular contributor to BBC Radio Ulster's consumer affairs radio programme, On Your Behalf, said: "I am absolutely delighted. When I got the letter asking me if I would accept it, I had to sit down and take a deep breath.

"Clearly, I am very pleased that my work has been recognised and also, of course, this is recognition of all of the people who work in my field - people who are working in the citizen's advice bureaus, in the independent advice centres and so on.
"There are a lot of people out there and they are working very hard at trying to support people who having a very tough time in our society at the moment."
Since retiring from the University of Ulster 10 years ago,Professor Evason has held a number of public appointments. Most recently, she served as an Equality Commissioner and a Non-Executive Director with the South and East Belfast Health Trust.
Professor Evason is currently Vice Chair of the Belfast Health and Social Care Trust and Chair of the Standards Committee which has various responsibilities relating to the social security and child support systems in Northern Ireland.

There were also honours for three Visiting Professors of the University:
Martin Bradley, former Chief Nursing Officer, was awarded an OBE for services to nursing. He is a Visiting Professor in the University's School of Nursing.
Michael Smith, former Chief Executive and Managing Director of Titanic Quarter Ltd, was appointed OBE for services to Economic Development and Urban Regeneration in Belfast. He serves as a Visiting Professor of Urban Regeneration in the University's School of the Built Environment.
Entrepreneur Dr Bryan Keating was appointed OBE for services to Economic Development in Northern Ireland. He is a Visiting Professor of Entrepreneurship in the Ulster Business School.