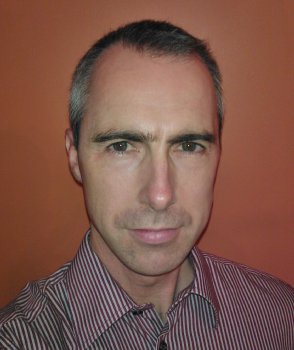 Biomedical Scientist Colum Walsh has been appointed Professor of Genetics at the University of Ulster.
Professor Walsh is currently leading a group of academics working in the area of genetics and prostate cancer which is based at Ulster's Coleraine campus.
A native of Portlaoise, he has built a distinguished career in genetics and epigenetics becoming a respected researcher, teacher and mentor.
Professor Walsh graduated with a BA from the Genetics Department at Trinity College Dublin before moving to Sweden for his PhD work.
He spent four years at the Karolinska Institute and moved with his supervisors to Uppsala to complete his PhD.
Professor Walsh then gained a Fellowship to carry out post-doctoral work at Columbia University in New York and joined the University of Ulster in 1999 as aLecturer in Molecular Genetics.
His research interestshave focused on stem cells and epigenetics, areas of basic research which have important implications for the diagnosis, treatment and potential curing of a number of human illnesses.
Two major areas where his work has impacted on our knowledge of human disease are with respect to inherited syndromes affected children and in the field of cancer genetics.
Professor Walsh has international research links with colleagues in the US, China and Scandinavia and has a substantial record in attracting external research funding from the Research Councils and other bodies.
He is chairman of the Cancer Translational Research Group and is amember of a wide range of academic, administrative and professionalcommunities. He has recently been elected to the Committee of the Genetics Society.
Commenting on his appointment Professor Walsh said: "I am very honoured by this appointment and grateful for the support shown by my colleagues.
"This would not have been possible without the tremendous work put in by the members of my lab, past and present, the technical and administrative support staff and my colleagues in the research group – I would like to take this opportunity to convey my sincere thanks to them all."