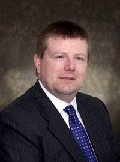 The University of Ulster has now reviewed the cases of every student affected by the admissions email error affecting applicants to the School of Engineering.
Professor Richard Millar (above), Dean of the Faculty of Computing and Engineering, has provided the following update:

"The Faculty and School has now had an opportunity to review each individual case.

"For all students for whom we have a complete set of examination results, we are able to honour the offer made. These decisions are being communicated to the individual students through UCAS and we expect them to be confirmed on UCAS TRACK by Sunday evening. The University wishes to reassure applicants that the information recorded on UCAS TRACK is, and has always been accurate.

"There remain 20 students for whom the School has not yet received the full set of examination results. Decisions on these students will be taken as soon as this information is available.

"In the light of the extra student numbers we are now admitting, the University will put in place additional teaching and pastoral support. As a consequence of this decision the University is likely to overshoot its MaSN cap and may face a financial penalty.

"This means that all applicants that received the congratulatory email in error from the Faculty, and for whom the University has a full set of examination results, are now having their place in the University confirmed."

The Vice Chancellor, Professor Richard Barnett, said:

"The University is grateful for the understanding shown by the DEL Minister, Dr Stephen Farry, and will be in discussions with him and his officials. Once again, the University apologises for the anxiety and distress that has been caused to any of our applicants and their families."
ENDS