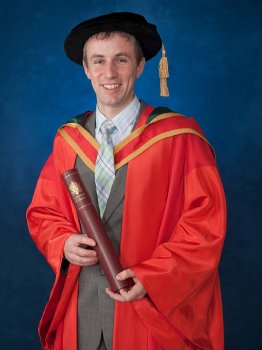 Dr Coyle achieved a first class honours in Computing and Electronics Engineering in 2002 and a doctorate in Intelligent Systems Engineering in 2006 at Ulster.
He was a research associate at the Intelligent Systems Research Centre for a year before becoming a lecturer at the School of Computing and Intelligent Systems in 2006.

His research interests include brain-computer interfaces, computational intelligence, computational neuroscience and biomedical signal processing. He has made contributions in all of these areas and has over 60 peer-reviewed research papers and a number of book chapters, and is currently testing technologies produced from his research with physically-impaired individuals at the National Rehabilitation Hospital of Ireland. Dr Coyle has received over £1.8 million funding for his research from various sources.

During his PhD studies, Dr Coyle received all three awards available for PhD students within the Computer Science Research Institute. In 2008, he travelled to Hong Kong to collect the Institute of Electrical and Electronic Engineers (IEEE) Computational Intelligence Society's Outstanding Doctoral Dissertation award at the IEEE World Congress.

This year he was awarded the International Neural Network Society's Young Investigator of the Year award for his outstanding contributions in the field of neural networks at the International Joint Conference on Neural Networks in California. Both these societies are leading the field of neural networks.