As part of our efforts to improve our services and support, ICT Customer Services conduct an annual Staff Survey to gauge opinions and establish feedback from our staff.
Our Staff IT Satisfaction Survey was released in December 2019 and below you will find the report of our Overall Findings including anonymous comments received from individual staff members.
We have used this feedback to shape our development and action plans and within the report we have outlined steps we are taking to improve our service to you.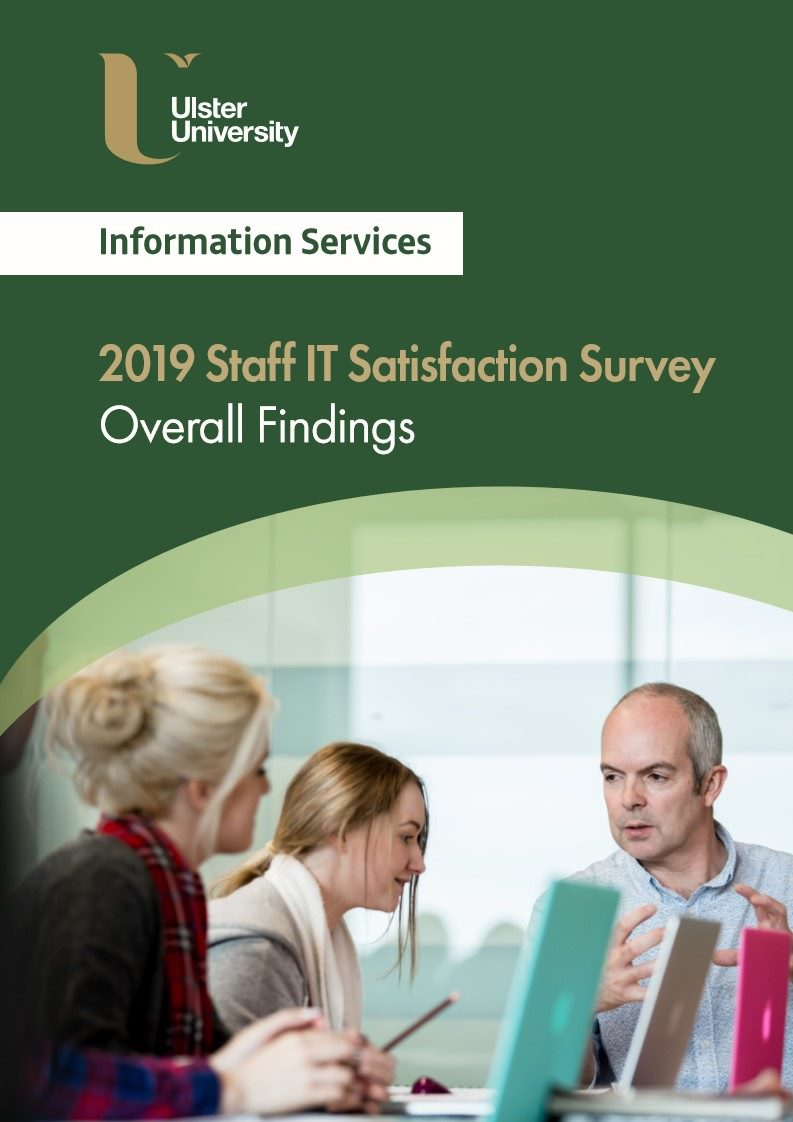 Below, you will find all annual reports to date.
Thanks to all staff for completing the survey and providing valuable feedback.
If you have any queries or further suggestions, please contact Nicola Kirkpatrick (ne.kirkpatrick@ulster.ac.uk), ICT Customer Services Manager.