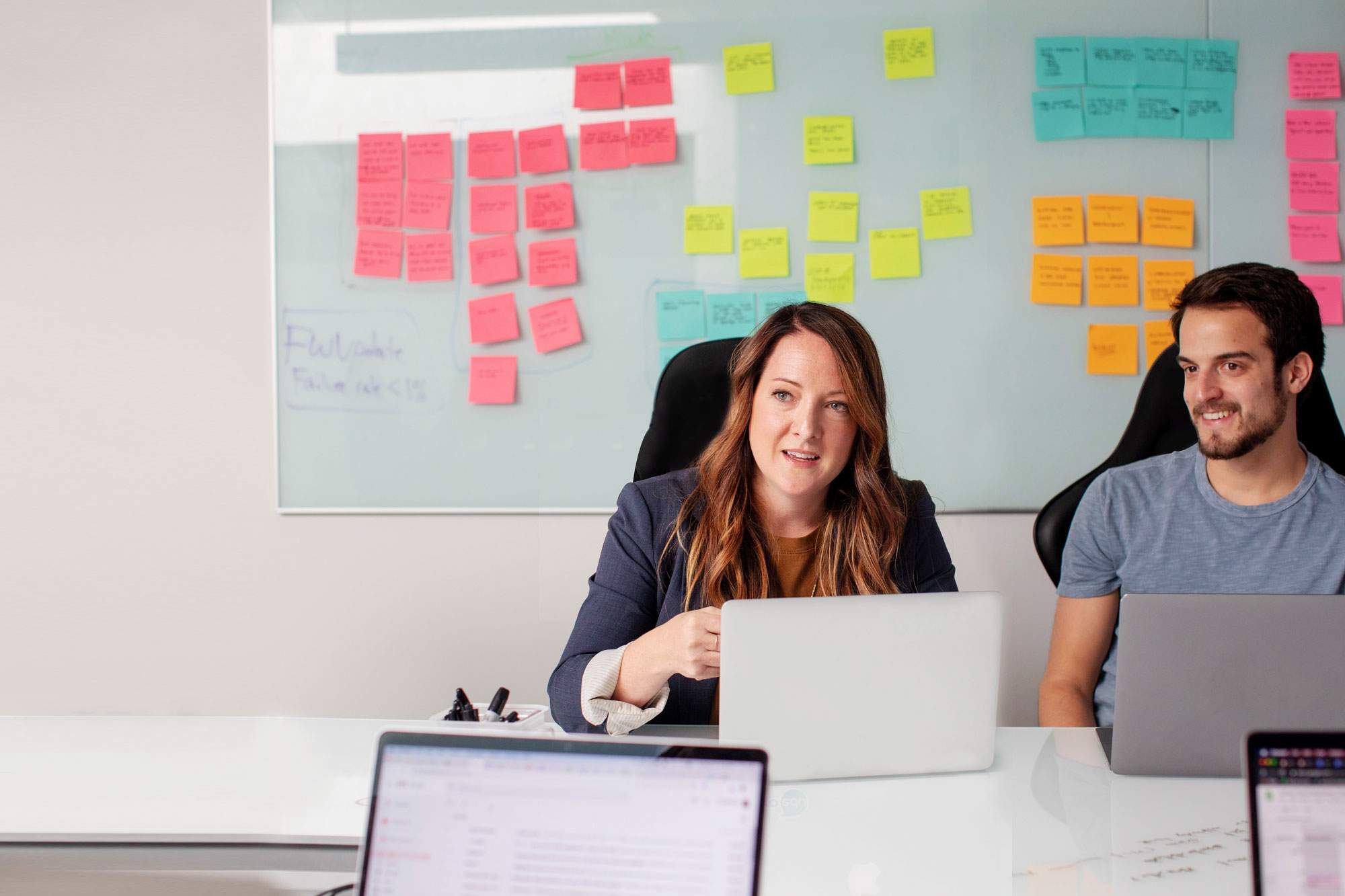 The We Believe Scholarship Appeal
Every one of our corporate partnerships is unique, matching specific business values with a meaningful Ulster project that will have a clear positive impact across our core fundraising objectives, detailed below.
At Ulster, we believe that higher education should be accessible to everyone and that a university experience can immeasurably benefit our students and the social progress of our most disadvantaged communities, leading to a more inclusive, equitable and confident society.
We believe in creating access to education for everyone

Over 40% of our 27,000 students present with widening access indicators such as financial hardship, care experience, health issues, or other barriers that complicate their studies – that's 11,000 individuals a year who are pushing themselves to achieve their ambitions.

By giving our less advantaged students scholarships to help them succeed in their education you will be contributing to stronger and more diverse talent pipelines, equality in the workforce, and a broader dynamic to economic recovery in NI.

We believe that together we can shape the future of Northern Ireland 

Our civic remit, business and community engagement, and research with impact is a powerful force in Northern Ireland.

Throughout our four campuses we're investing millions in capital development, state of the art equipment, and innovative academic courses that will equip future talent for an emerging world. We believe working in partnership with industry is an essential element to our shared future, and our exciting developments offer a fantastic range of sponsorship and strategic giving opportunities for business.

The much-anticipated Greater Belfast Development will change the face of Higher Education in Northern Ireland with the influx of 15,500 additional staff and students contributing significantly to placemaking in the city. With the new build opening to students in Autumn 2021, we are now inviting conversations with businesses around the commercial, CSR and philanthropic opportunities in the campus.

We are keen to continue growing the number of corporate partners working with us on pioneering research and development in our many centres of excellence across NI, such as our Cognitive Analytics Research Lab (CARL) and our Legal Innovation Centre.

Similarly, the Northern Ireland City Deals projects Ulster is leading - Screen & Media Innovation Labs and Centre for Digital Healthcare Technology - include exciting possibilities for business engagement including workforce development programmes, unique sponsorship opportunities, research collaborations, and the appointment of outstanding individuals as academic Chairs to lead and drive industry-focused innovation in their specific fields.

We believe in improving health for all via cutting-edge research & interventions

You can help us revolutionise treatments, programmes and technologies by supporting medical research projects such as our ground-breaking work in treatment for Pancreatic Cancer, our research into Childhood Leukaemia, or any of the wide range of medical research at our Northern Ireland Centre for Stratified Medicine (C-TRIC).

There is an ongoing medical workforce shortage in Northern Ireland, and by supporting scholarships at our new School of Medicine at our Magee Campus you will be helping to develop a pipeline of qualified doctors resulting in improved healthcare and wellbeing in the North West.

The positive, direct effects of engaging in regular physical activity are unquestionable, as is the importance of sport to the wellbeing of Ulster. We have multi-campus gyms and facilities, over 70 clubs and an extensive range of sports study courses. We are grateful to our generous corporate sponsors for their ongoing financial support that helps us provide high-quality facilities, kit, and competition opportunities for the Ulster community.

Our commitment to sport spans scholarships for elite athletes performing at International level, through to providing quality and affordable on-campus and online services that give our staff, student and wider community the social and health benefits gained from active lifestyle choices, and we welcome corporate engagement in our ambitious vision for sport.
Could you support a Belfast Community Scholarship?
Hear why our corporate partners, the SHS Group and Aflac Northern Ireland are helping to unlock potential.
Contact
We welcome opportunities for collaboration, partnership and knowledge-exchange.
For more information on this project or indeed forming a corporate partnership with Ulster University contact Karen Delgado.
Allen & Overy
Our strong collaboration with industry is reflected in our dynamic course portfolio, cutting edge research...
Santander
Nearly 2,500 Ulster students and graduates have benefited from our Santander Universities funded initiatives so...