We explore the ways in which research into writers' lives and experiences gives us a unique insight into their writing.
Objectives
Objectives of the centre include:
Becoming a hub for the exchange of ideas on literary biography and biographical criticism as tools for research, teaching and critical analysis.
Operating as a means of exchange for individuals world-wide to discuss the pragmatics of scholarly biographical research and how we make use of findings, involving: unpublished archives; published and unpublished correspondence; diaries; notebooks; manuscript material; anecdotal, historical and contextual detail; and interviews.
Overall, attention will be given to the various ways in which we use evidential and contextual material, along with speculation, as a basis for a portrait of the author and an evaluation of their work, and crucially on the manner in which we justify our methods.
Most significantly, we will be a forum for the establishment of literary biography as a recognised field of teaching and research in literary studies.
The Centre will encourage exchanges between non-academic literary biographers and trade publishers and their academic counterparts as a means of establishing a mutually beneficial relationship between universities and non-academic literary culture, with literary biography as the focus.
We will examine the potential for the study of literary biography as a route towards careers in publishing and as a grounding for those who wish to write and publish biographies of authors.
Founded in 2019, the ULBRC will host meetings and conferences as a means of realising its objectives as the single academic research centre dedicated to the study of literary biography.
PhD Programme
We also plan to run a PhD programme focussed on the complexities and opportunities of literary biography.
Publishing Project
The ULBRC is currently host to a major research and publishing project edited by Professor Richard Bradford. The Life of the Author is a series - begun in 2020 and due to continue for nine years - of over seventy-five single-authored, peer-reviewed volumes published by Wiley/Blackwell.
The volumes will cover all major writers in English, Irish and American literature and the interaction between writers and of literary movements.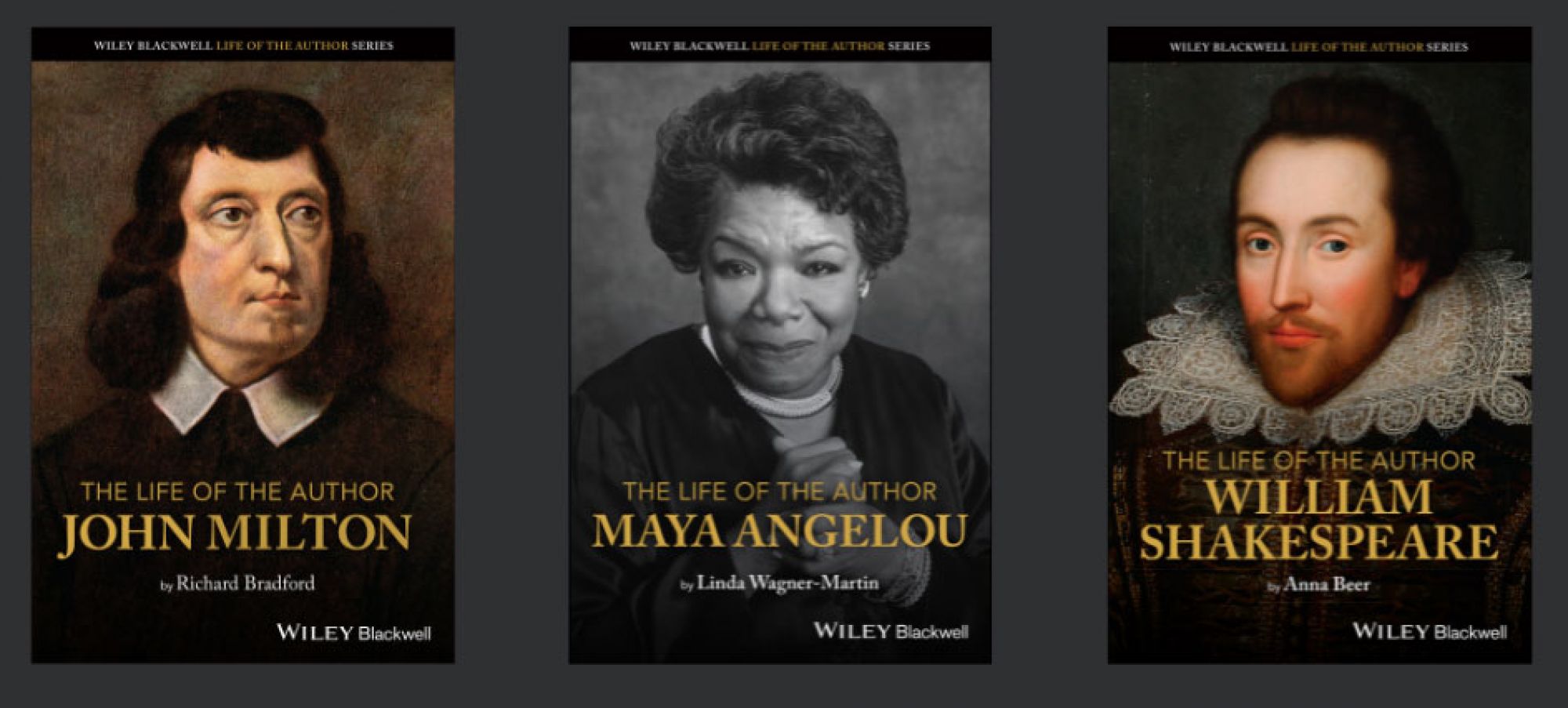 The books will appeal to undergraduates, academics and non-academic readers alike, translating authors' lives into gripping narratives that will shed light on their novels, poems and plays.
In partnership with the ULBRC, Wiley/Blackwell will also publish several multi-authored volumes on the techniques and objectives of researching and writing literary biography with a view to bringing literary biography closer to the centre of academic literary studies.
At present literary biographies are the most popular form of books about writing outside of academia; and yet literary biography is rarely a taught subject in universities. It is one of the objectives of the ULBRC to narrow this divide.
This new series aims to transform literary biography from its status as a resource for facts and details to that of a dynamic, innovative aspect of teaching, criticism, and research. Outside universities lives of writers are by far the most popular genre of books about literature, but within them they are neglected as a focus for interpretation and as frameworks for advanced research. The Life of the Author will reverse this imbalance by exploring new questions on how and why our conception of the author frames our evaluation and understanding of their work.
First books in this series
The Life of the Author: John Milton: Poet and Revolutionary. By Richard Bradford
The Life of the Author: Maya Angelou. By Linda Wagner-Martin
The Life of the Author: Shakespeare. By Anna Beer
All of the books in The Life of the Author series are available for purchase on the Wiley/Blackwell website.
Professor Richard Bradford
Professor Richard Bradford, founder and Director of the ULBRC, has held university posts in Oxford, (where he completed his doctorate), Wales and Trinity College, Dublin.
He has published more than thirty books, including nine acclaimed literary biographies on writers such as Kingsley Amis, Philip Larkin, Alan Sillitoe, John Milton, Martin Amis, Ernest Hemingway, and George Orwell.
He edited the Wiley/Blackwell Companion to Literary Biography and is Visiting Professor at the University of Avignon.
Internal Fellows of the Ulster Literary Biography Research Centre (ULBRC)
Dr Stephen Butler
Dr Katherine Byrne
Dr Kevin De Ornellas
Dr Frank Ferguson
Dr Tim Hancock
Professor Jan Jedrzejewski
Dr Andrew Keanie
Dr Kathleen McCracken
Dr Frank Sewell
Dr Willa Murphy
Dr James Ward
The Administrative Manager of the ULBRC is Connor James.