---
Summary
Recent in vitro studies have demonstrated an anabolic role of vitamin D directly targeting skeletal muscles via vitamin D receptors (VDR) present in myotubes. However, this has yet to be translated to in vivo human models. Evidence supports a biological role for 1,25OHD in skeletal muscle with focus on muscle hypertrophy. Studies have demonstrated that 25OHD can also be activated to 1,25OHD in myotubes and promote cell proliferation, growth and differentiation of myocytes in in vitro skeletal muscle cells.
The mechanisms proposed include
(i) gene expression of endocytotic receptors for vitamin D binding protein (VDP) (megalin/cubulin) on the muscle cell surface membrane and
(ii) high affinity for VDP to bind to actin inside the muscle cell.
Furthermore, epidemiological studies support a positive role for vitamin D in human muscle function and mechanistic studies implicate intracellular 25OHD in the regulation of protein metabolism. Cell culture and in vivo animal models demonstrate that 25OHD activates anabolic cell signalling proteins of the mTORC1 pathway in response to anabolic stimuli which translates into an increased stimulation of muscle protein synthesis. Seasonal variations in blood 25OHD concentrations have been evaluated in Caucasians residing in Scotland and Northern Ireland. Twenty percent were insufficient (<50nmol/L) in winter months, however, despite insufficient sunlight in winter to synthesise vitamin D in skin, a significant proportion of the population maintained blood 25OHD concentrations >50nmol/L. These data suggest that humans have evolved a storage mechanism, which allows 25OHD, produced in the summer, to be conserved and used more efficiently in winter.
The aims of this MRes study are:
*To assess if vitamin D supplementation affects muscle recovery via VDR concentration and gene expression (mTOR pathway) in healthy individuals
*To ascertain if all individuals store the same amount of 25OHD in myocytes
The experimental approach will be a 90 day parallel double-blinded controlled-pilot study. Healthy males and premenopausal females (age 18-50) will be recruited and randomised into a control (lactose) or an intervention (vitamin D3, 3000IU/day) group. All measurements will be taken at baseline and post-intervention (Jordanstown campus). Upon arrival, body composition measurements, a basal blood sample and muscle biopsy sample will be collected. Thereafter, participants will perform a bout of lower-limb resistance exercise and will consume a 20g bolus of whey protein to activate mTORC1 signalling. Biopsies 2 and 3 will be collected 30 and 60 min after protein ingestion, respectively.
The following in vivo analyses on blood and muscle samples will be performed:
*Storage and release of 25OHD into and out of skeletal muscle (via assessment of blood serum 25OHD, 1,25OHD and 24,24OHD and muscle 25OHD concentrations)
*VDR concentration and expression in myocytes via immunohistochemical and qPCR analysis
*The activation status of anabolic cell signalling proteins (phosphorylation/kinase activity of mTORC1 and S6K1)
References
*Owens, DJ, Sharples, AP, Polydorou I, et al. (2015) A systems-based investigation into vitamin D and skeletal muscle repair, regeneration and hypertrophy. Am J Physiol Endocrinol Metab 309: E1019-E1031.
*Relaix F, Zammit, PS. (2012) Satellite cells are essential for skeletal muscle regeneration: the cell on the edge returns centre stage. Development. 139: 2845-2856.
*Mann CJ, Perdiguero E, Kharraz Y, et al. (2011) aberrant repair and fibrosis development in skeletal muscle. Skelet Muscle 1:21.
---
Essential criteria
To hold, or expect to achieve by 15 August, an Upper Second Class Honours (2:1) Degree or equivalent from a UK institution (or overseas award deemed to be equivalent via UK NARIC) in a related or cognate field.
Research proposal of 1500 words detailing aims, objectives, milestones and methodology of the project
---
Desirable Criteria
If the University receives a large number of applicants for the project, the following desirable criteria may be applied to shortlist applicants for interview.
Practice-based research experience and/or dissemination
Experience using research methods or other approaches relevant to the subject domain
Work experience relevant to the proposed project
Publications record appropriate to career stage
Experience of presentation of research findings
---
Funding
This is a self-funded MRes opportunity.
---
Other information
---
The Doctoral College at Ulster University
---
Reviews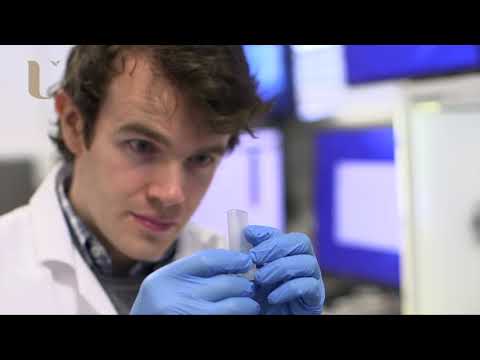 My experience has been great and the people that I have worked with have been amazing
Kieran O'Donnell - 3D printing of biological cells for tissue engineering applications
Watch Video
---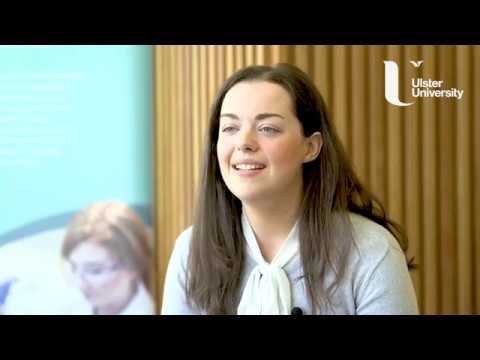 Completing the MRes provided me with a lot of different skills, particularly in research methods and lab skills.
Michelle Clements Clements - MRes - Life and Health Sciences
Watch Video
---

Throughout my PhD I've been provided with continuous support and guidance by my supervisors and the staff at the University.I've also received many opportunities to further enhance my professional development in the form of teaching experience and presenting my work at conferences which will aid in my pursuit of a career in academia or industry.
William Crowe
---