---
Summary
Background:
Patients with the spinal condition axSpA suffer from neck pain and stiffness and over time their mobility can become severely and permanently restricted. Patients are usually advised to carry out frequent exercises to maintain mobility, but most patients do not carry out these exercises regularly. Performance of stretching exercises regularly at home is difficult to maintain in the long term, and patients often do not find this a natural way to move their head. In everyday situations, neck movement usually takes place in response to visual or auditory stimuli and the person is not conscious of having to perform a specific neck movement.
Doctors and physiotherapists who care for patients with axSpA try to monitor their patients' spinal mobility using traditional goniometry – which is only used to test cervical rotation. Even in the best clinical centres these tests are only carried out once or twice a year by trained health professionals. The problem is that spinal mobility and symptoms of pain and stiffness in axSpA can fluctuate greatly between appointments. There is a need to find a way for patient to measure their spinal mobility accurately at home.
Context:
It has been shown that Inertial Measurement Unit (IMU) sensors can be used to accurately measure cervical movement. However, this technology is still expensive and an attractive alternative is to use the IMU sensors embedded in most modern smartphones. When smartphones are clipped into a VR headset, the patient can watch a VR simulation, listen to music/instructions, and move their head in response to visual or auditory cues. Such a system is likely to be more affordable and usable long-term. One previous study by Sarig-Bahat et al (2010) has documented acceptable accuracy and reliability of a bespoke VR system in healthy individuals without neck pain.
In this study we will test whether or not a smartphone enabled system will be feasible in measuring cervical movement in patients with axSpA. Virtual Reality systems have been developed to aid relaxation and pain relief through mindfulness. If it is possible to simulate a relaxing scene and invite the participant to slowly and deliberately explore the scene it may be possible to achieve both meditation and exercises in a relaxed state. Relaxation techniques such as Yoga and Tai Chi have combined relaxation with exercise successfully for many years. If this development proved successful, patients with axSpA would be able to use their own smartphones with a cheap headset to perform daily exercises which would help to ease pain and anxiety and potentially improve their range of movement.
Impact:
The clear focus of this proposal is to sustain communities through progress in healthcare using intelligent technologies. Hence this PhD proposal aligns to Ulster's 5&50 strategic research themes. The project has significant potential for impact. This project also has long-term potential to be developed out with regional SMEs to further create new technologies for healthcare support.
---
Essential criteria
Upper Second Class Honours (2:1) Degree or equivalent from a UK institution (or overseas award deemed to be equivalent via UK NARIC)
Experience using research methods or other approaches relevant to the subject domain
---
Desirable Criteria
If the University receives a large number of applicants for the project, the following desirable criteria may be applied to shortlist applicants for interview.
First Class Honours (1st) Degree
Masters at 70%
For VCRS Awards, Masters at 75%
Publications - peer-reviewed
---
Funding
Vice Chancellors Research Scholarships (VCRS)

The scholarships will cover tuition fees and a maintenance award of £14,777 per annum for three years (subject to satisfactory academic performance). Applications are invited from UK, European Union and overseas students.

DFE

The scholarship will cover tuition fees at the Home rate and a maintenance allowance of £ 14,777 per annum for three years. EU applicants will only be eligible for the fees component of the studentship (no maintenance award is provided).  For Non EU nationals the candidate must be "settled" in the UK.
---
Other information
---
The Doctoral College at Ulster University
---
Reviews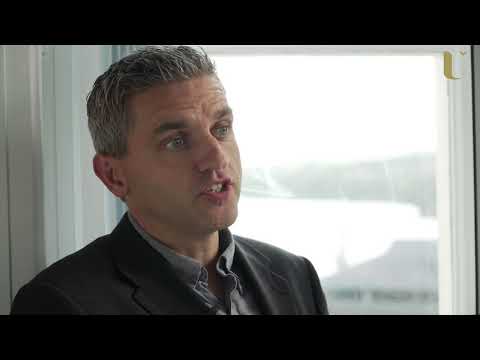 As Senior Engineering Manager of Analytics at Seagate Technology I utilise the learning from my PhD ever day
Adrian Johnston - PhD in Informatics
Watch Video
---