---
Summary
Islets of Langerhans are individual clusters of heterogenous cell types responsible for the secretion of insulin, glucagon and somatostatin plus an increasing number of unsuspected brain-gut peptides. Each cell type is regulated in a different manner by glucose, other nutrients and circulating factors. However, intra-islet autocrine or paracrine effects, whereby the secretory products of the islet cells affect secretory activity of surrounding cells, are likely to play an important role in both islet physiology and pathology in diabetes.
For example, the well-known ability of glucagon-like peptide-1 (GLP-1) secreted by intestinal L-cells to inhibit glucagon secretion is not mediated by a direct action on alpha cells but via stimulation of somatostatin release from adjacent delta cells which in turn inhibits glucagon secretion. Such paracrine actions together with influence of autonomic nerves, nutrients and various circulating hormones normally interact to regulate insulin secretion and islet cell function, thereby ensuring tight control of glucose homeostasis.
In addition to insulin, glucagon and somatostatin, we have recently demonstrated that the islet cells contain a surprising number of non-classical islet peptides. This heterogeneity is not confined to but is particularly marked in alpha cells. These non-classical peptides include brain-gut hormones such as gastric inhibitory polypeptide (GIP), GLP-1, oxyntomodulin, GLP-2, peptide YY (PYY), cholecystokinin (CCK), gastrin, xenin, oxytocin and vasopressin. These potentially important paracrine factors are co-localized with the classical islet peptides, possibly within distinct secretory granules, and when secreted may have a disproportionately large regulatory effect on insulin, glucagon or somatostatin secretion due to their high local concentration within the islet interstitial space and vasculature.
Core objectives of the proposed research are:
*Determine the presence, precise chemical structure and cellular location of non-classical islet peptides in the pancreatic islets of normal and diabetic animals.
*Examine the kinetics of their release from perfused pancreas in relation to the output of insulin, glucagon and somatostatin.
*Evaluate the actions of natural physiological stimulators and drugs on islet cell secretions plus the effects of known peptide receptor inhibitors
*Dissect the involvement of islet cell interactions in the overall regulation of islet function in normal physiology and animal models of diabetes
This project will involve techniques such as immunocytochemistry, tissue culture, cell incubations, small animal handling and experimentation, pancreas perfusion, islet isolation, PCR, gene silencing, fluorometric assay, radioimmunoassay, HPLC, MALDI-TOF and MSI. In addition, PCR and Western blotting will be utilised to explore gene and protein expression of key elements of signal transduction pathways plus cellular interactions between various islet cells (such as connexin 43, connexin 36, E-cadherin).
The proposed project will provide experience of cutting-edge research and afford comprehensive training in a wide range of in vitro and in vivo techniques. A background in biology, biomedical sciences, nutrition, pharmacology or related subject would be desirable. This is one of three top priority projects for Ulster's Diabetes Research Group. Informal enquiries to Professor Peter Flatt (pr.flatt@ulster.ac.uk)
---
Essential criteria
Upper Second Class Honours (2:1) Degree or equivalent from a UK institution (or overseas award deemed to be equivalent via UK NARIC)
Sound understanding of subject area as evidenced by a comprehensive research proposal
---
Desirable Criteria
If the University receives a large number of applicants for the project, the following desirable criteria may be applied to shortlist applicants for interview.
First Class Honours (1st) Degree
Masters at 65%
Research project completion within taught Masters degree or MRES
Practice-based research experience and/or dissemination
Experience using research methods or other approaches relevant to the subject domain
Work experience relevant to the proposed project
Publications - peer-reviewed
Experience of presentation of research findings
A comprehensive and articulate personal statement
Relevant professional qualification and/or a Degree in a Health or Health related area
---
Funding
Vice Chancellors Research Scholarships (VCRS)

The scholarships will cover tuition fees and a maintenance award of £14,777 per annum for three years (subject to satisfactory academic performance). Applications are invited from UK, European Union and overseas students.

DFE

The scholarship will cover tuition fees at the Home rate and a maintenance allowance of £ 14,777 per annum for three years. EU applicants will only be eligible for the fees component of the studentship (no maintenance award is provided).  For Non EU nationals the candidate must be "settled" in the UK.
---
Other information
---
The Doctoral College at Ulster University
---
Reviews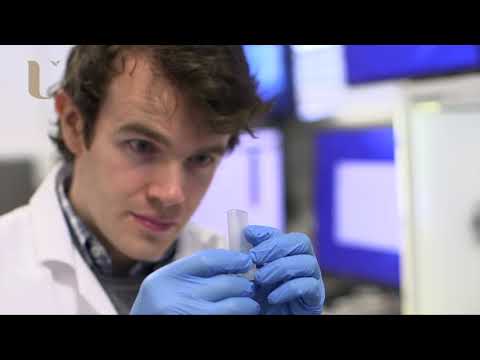 My experience has been great and the people that I have worked with have been amazing
Kieran O'Donnell - 3D printing of biological cells for tissue engineering applications
Watch Video
---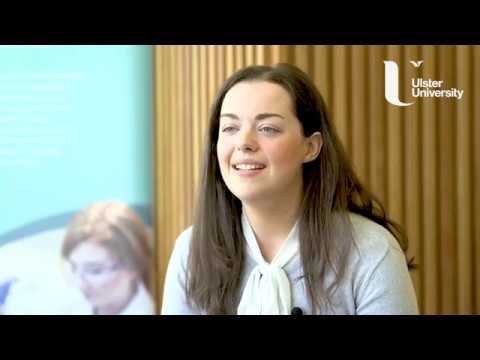 Completing the MRes provided me with a lot of different skills, particularly in research methods and lab skills.
Michelle Clements Clements - MRes - Life and Health Sciences
Watch Video
---
Throughout my PhD I've been provided with continuous support and guidance by my supervisors and the staff at the University.I've also received many opportunities to further enhance my professional development in the form of teaching experience and presenting my work at conferences which will aid in my pursuit of a career in academia or industry.
William Crowe
---