---
Summary
The rising prevalence of obesity and diabetes has had a profound negative impact on female reproductive health. Increased body mass index (BMI) is associated with ovulatory subfertility and anovulatory infertility. A large proportion of infertile women have polycystic ovary syndrome (PCOS) which is also linked to increased risk of diabetes, obesity and other metabolic anomalies. The association between obesity and/or PCOS and hyperinsulinaemia, hyperandrogenism and abnormal hormone secretion, underlies many reproductive disorders.
Increasing evidence supports the hypothesis for a key role for derangements in gut hormones in both the metabolic and fertility disturbances associated with obesity and diabetes. Research on involvement of gut hormones in reproductive function is scant, although gut hormone receptors and/or actions have been demonstrated on pituitary, adrenal cortex, gonads and CNS.
The proposed project seeks to assess the direct effects of GLP-1, PYY, ghrelin and GIP on pituitary cells, and effects of GIP on steroidogenesis on adrenal cortical cells.
Core aims of the proposed research are:
*Using a pituitary cell line, the direct effects of GLP-1, PYY and ghrelin will be assessed in vitro.
*Immunocytochemical staining for GLP-1, NPY, GIP and ghrelin receptors will verify their presence on the cells.
*LH and FSH will be measured to assess the effects of gut hormones on gonadotropes.
* In vitro studies using human adrenal corticocarcinoma NCI-H295R cells will be carried out to assess the effects of GIP on steroidogenesis in the adrenals.
*Using ELISA, cortisol, testosterone, estradiol and DHT will be measured to assess the effects of GIP on steroid production.
*Using RT-PCR and Western blotting, the expression of several genes involved in steroid production and GIP receptors will be quantitatively analysed.
*Immunocytochemical staining for GIP receptors will further demonstrate their presence in NCI-H295R cells.
*In vivo studies will be conducted to investigate the effects of these peptides on metabolic function, oestrus cycling and reproductive function in animal models of obesity and infertility.
This project will provide excellent training in a wide range of state-of-the-art research techniques. We are seeking an applicant with good practical laboratory, computer and communication skills and enthusiasm and commitment to work diligently on all aspects of the research project. A background in biomedical, biological sciences, nutrition, pharmacology or a related subject would be desirable.
This is one of three top priority projects for Ulster's Diabetes Research Group. The proposed work (ring-fenced studentship) is part of a programme of research carried out by Dr Moffett's team funded by a major grant from Diabetes UK. Informal enquiries to cr.moffett@ulster.ac.uk are welcomed.
---
Essential criteria
Upper Second Class Honours (2:1) Degree or equivalent from a UK institution (or overseas award deemed to be equivalent via UK NARIC)
Sound understanding of subject area as evidenced by a comprehensive research proposal
---
Desirable Criteria
If the University receives a large number of applicants for the project, the following desirable criteria may be applied to shortlist applicants for interview.
First Class Honours (1st) Degree
Masters at 65%
Research project completion within taught Masters degree or MRES
Practice-based research experience and/or dissemination
Experience using research methods or other approaches relevant to the subject domain
Work experience relevant to the proposed project
Publications - peer-reviewed
Experience of presentation of research findings
A comprehensive and articulate personal statement
Relevant professional qualification and/or a Degree in a Health or Health related area
---
Funding
Vice Chancellors Research Scholarships (VCRS)

The scholarships will cover tuition fees and a maintenance award of £14,777 per annum for three years (subject to satisfactory academic performance). Applications are invited from UK, European Union and overseas students.

DFE

The scholarship will cover tuition fees at the Home rate and a maintenance allowance of £ 14,777 per annum for three years. EU applicants will only be eligible for the fees component of the studentship (no maintenance award is provided).  For Non EU nationals the candidate must be "settled" in the UK.
---
Other information
---
The Doctoral College at Ulster University
---
Reviews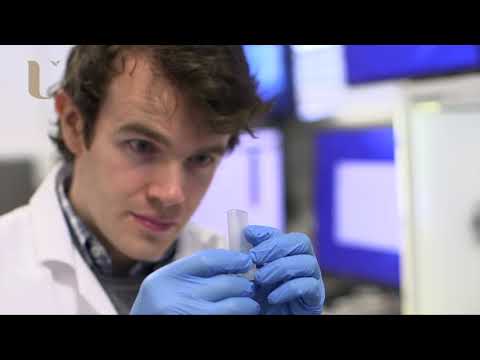 My experience has been great and the people that I have worked with have been amazing
Kieran O'Donnell - 3D printing of biological cells for tissue engineering applications
Watch Video
---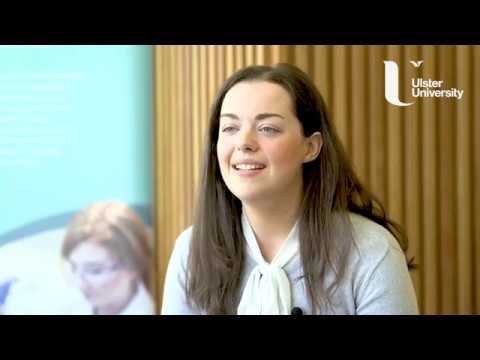 Completing the MRes provided me with a lot of different skills, particularly in research methods and lab skills.
Michelle Clements Clements - MRes - Life and Health Sciences
Watch Video
---
Throughout my PhD I've been provided with continuous support and guidance by my supervisors and the staff at the University.I've also received many opportunities to further enhance my professional development in the form of teaching experience and presenting my work at conferences which will aid in my pursuit of a career in academia or industry.
William Crowe
---