---
Summary
Kisspeptin is a 54 amino acid hypothalamic peptide hormone that activates the G protein-coupled KISS1 receptors [Matsui & Asami 2014]. However, the physiological function of kisspeptin is not confined to the hypothalamus, as the hormone and its receptor are abundantly expressed in various tissues, including the pancreas [Hauge-Evans et al. 2006]. Moreover, KISS1 receptor expression appears to be confined exclusively to the endocrine pancreas, where it influences beta-cell function [Hauge-Evans et al. 2006].
Encouragingly, kisspeptin has been shown to stimulate glucose-dependent insulin secretion [Bowe et al. 2009; 2012]. Further to this, there is knowledge that kisspeptin can affect cell survival and proliferation [Golzar & Javanmard 2015], with impact for pancreatic beta-cells. Kisspeptin is proteolytically processed into several smaller fragments that have been isolated in humans composed of 10, 13 and 14 amino acids [Thompson et al. 2004]. All fragment peptides possess the same affinity for the KISS1 receptor [Oakley et al. 2009], and have been shown to be biologically active [Muir et al. 2001]. This is particularly encouraging, as smaller peptides are easier to synthesise, less expensive and more favourable drug candidates. Taken together, uncovering the mechanisms involved in kisspeptin degradation, direct effect of kisspeptin and related fragments on beta-cell function and survival along with synthesis of long-acting kisspeptin related peptides could help reveal, an as yet untapped, therapeutic strategy for the treatment of diabetes.
The core objectives of this research project are:
*Determine the full degradation profile of kisspeptin
*Characterise novel and long-acting kisspeptin and kisspeptin fragment peptides
*Assess in vitro biological actions of novel peptides in rodent and human insulin-releasing cell lines (BRIN-BD11 and 1.1B4) and isolated mouse islets
*Determine effects of kisspeptin peptides on beta-cell proliferation and apoptosis
*Establish in vivo gluco-regulatory and insulin secretory actions of novel peptides
*Determine biological duration of biolopgical action / toxicity of peptides
*Assess beneficial effects of novel peptides alone, and in combination with established anti-diabetic drugs, in animal models with different aetiologies of type 2 diabetes.
A wide range of methods are required for this study including peptide synthesis, HPLC purification of peptides, mass-spectrometry, in vitro insulin secretion studies, PCR and Western blot, longer term in vitro culturing, assessment of markers of proliferation and apoptosis, in vitro radio-receptor binding studies, animal studies in normal rodents as well as rodent models of obesity-diabetes, tissue gene expression studies, blood biochemistry assessments, DXA scanning and measurement of body fat, indirect calorimetry measurements, behavioural analysis and use of assays including ELISA and RIA technologies. This will provide excellent training in a wide variety of important research techniques.
Applicants should note that Bench fees of £3500.00 per annum are required.
References
1. Matsui H, Asami T. Effects and therapeutic potentials of kisspeptin analogs: regulation of the hypothalamic-pituitary-gonadal axis. Neuroendocrinology. 2014;99(1):49-60.
2. Hauge-Evans AC, Richardson CC, Milne HM, Christie MR, Persaud SJ, Jones PM. A role for kisspeptin in islet function. Diabetologia. 2006 Sep;49(9):2131-5.
3. Bowe JE, King AJ, Kinsey-Jones JS, Foot VL, Li XF, O'Byrne KT, Persaud SJ, Jones PM. Kisspeptin stimulation of insulin secretion: mechanisms of action in mouse islets and rats. Diabetologia. 2009 May;52(5):855-62.
4. Bowe JE, Foot VL, Amiel SA, Huang GC, Lamb MW, Lakey J, Jones PM, Persaud SJ. GPR54 peptide agonists stimulate insulin secretion from murine, porcine and human islets. Islets. 2012 Jan-Feb;4(1):20-3.
5. Golzar F, Javanmard SH. The effects of kisspeptin-10 on migration and proliferation of endothelial cell. Adv Biomed Res. 2015 Feb 11;4:41.
6. Thompson EL, Patterson M, Murphy KG, Smith KL, Dhillo WS, Todd JF, Ghatei MA, Bloom SR. Central and peripheral administration of kisspeptin-10 stimulates the hypothalamic-pituitary-gonadal axis. J Neuroendocrinol. 2004 Oct;16(10):850-8.
7. Oakley AE, Clifton DK, Steiner RA. Kisspeptin Signaling in the Brain. Endocr Rev. 2009 Oct; 30(6): 713–743.
8. Muir AI, et al. 2001 AXOR12, a novel human G protein-coupled receptor, activated by the peptide KiSS-1. J Biol Chem 276:28969–28975.
---
Essential criteria
To hold, or expect to achieve by 15 August, an Upper Second Class Honours (2:1) Degree or equivalent from a UK institution (or overseas award deemed to be equivalent via UK NARIC) in a related or cognate field.
Sound understanding of subject area as evidenced by a comprehensive research proposal
---
Desirable Criteria
If the University receives a large number of applicants for the project, the following desirable criteria may be applied to shortlist applicants for interview.
Experience using research methods or other approaches relevant to the subject domain
A comprehensive and articulate personal statement
---
Funding
This is a self-funded PhD opportunity.
---
Other information
---
The Doctoral College at Ulster University
---
Reviews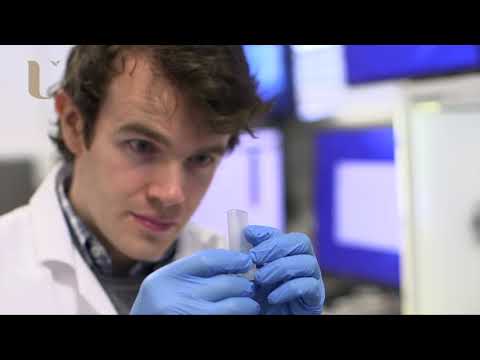 My experience has been great and the people that I have worked with have been amazing
Kieran O'Donnell - 3D printing of biological cells for tissue engineering applications
Watch Video
---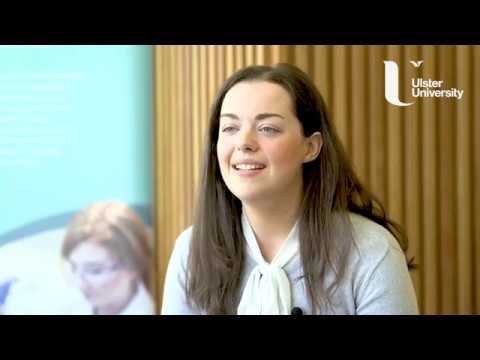 Completing the MRes provided me with a lot of different skills, particularly in research methods and lab skills.
Michelle Clements Clements - MRes - Life and Health Sciences
Watch Video
---

Throughout my PhD I've been provided with continuous support and guidance by my supervisors and the staff at the University.I've also received many opportunities to further enhance my professional development in the form of teaching experience and presenting my work at conferences which will aid in my pursuit of a career in academia or industry.
William Crowe
---